ICESCO Executive Council Concludes its Proceedings in Cairo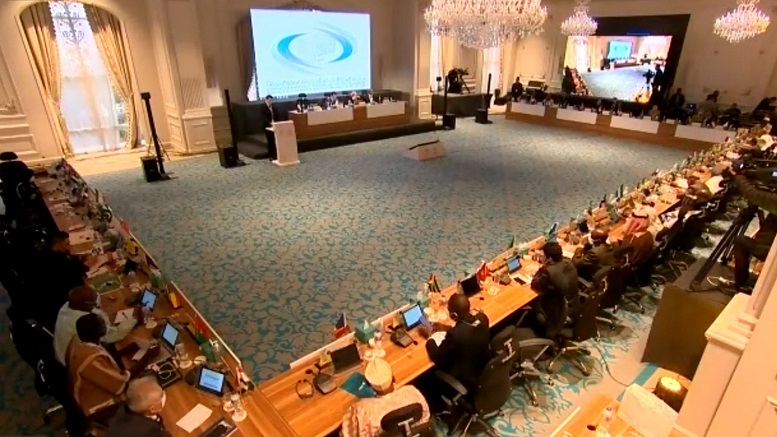 7 December 2021
** The 43rd Session of the Council will be Held at ICESCO Headquarters in Rabat, in December 2022
The Executive Council of the Islamic World Educational, Scientific and Cultural Organization (ICESCO) concluded its proceedings in Cairo on Monday, December 6, 2021, by adopting the final report of the 42nd session hosted by Egypt, approving the reports submitted by the Organization's General Directorate and announcing the holding of ICESCO's 43rd Executive Council at the Organization's headquarters in Rabat in December 2022.
The Council also adopted the draft agenda for the 14th session of the Organization's General Conference, which will also be held in Cairo on December 8 and 9, under the patronage of President Abdel Fattah El-Sisi.
After the opening session, the working sessions of ICESCO's Executive Council witnessed rich discussions and interventions by Council Members on ideas and visions concerning the submitted documents and plans by ICESCO's General Directorate. Dr. Salim AlMalik, ICESCO's Director-General (DG), valued the interventions of the Council's Members, stressing that they will be taken into account while amending plans and programs to meet Member States' needs.
During the interventions, many Members of the Executive Council expressed their gratitude for the General Directorate's efforts under the leadership of the Director-General and the Organization's support and assistance to the Member States, especially during the Covid-19 pandemic, which contributed to ensuring the continuity of the educational process in the neediest Member States.
Many members of the Executive Council called for more communication and coordination between ICESCO's General Directorate and Member States' National Commissions for Education, Science and Culture both before the launching of initiatives and in developing action plans for programs and activities.
The Council's proceedings included the adoption of the Executive Report on ICESCO's Activities for 2021, the Organization's Financial Reports for 2020, ICESCO's report on Member States contributions for 2020, proposals to improve ICESCO's financial sustainability, the Draft Two-Year Action Plan and Budget for 2022-2023, as well as several administrative and legal documents and proposals.
After that, the Council voted on the document of the Draft Strategic Orientations by 2025, which was prepared in accordance with ICESCO's new vision, responding to the rapid changes and challenges that fall within the Organization's areas of competence, taking into account Member States' orientations, strategies and development plans.
After the vote in favor of adopting the document, ICESCO's DG reiterated that all observations submitted by Member States' National Commissions will be taken into consideration and will be included in the strategic orientations.