ICESCO's International Forum closes by Holding Training Workshops for Future Women Entrepreneurs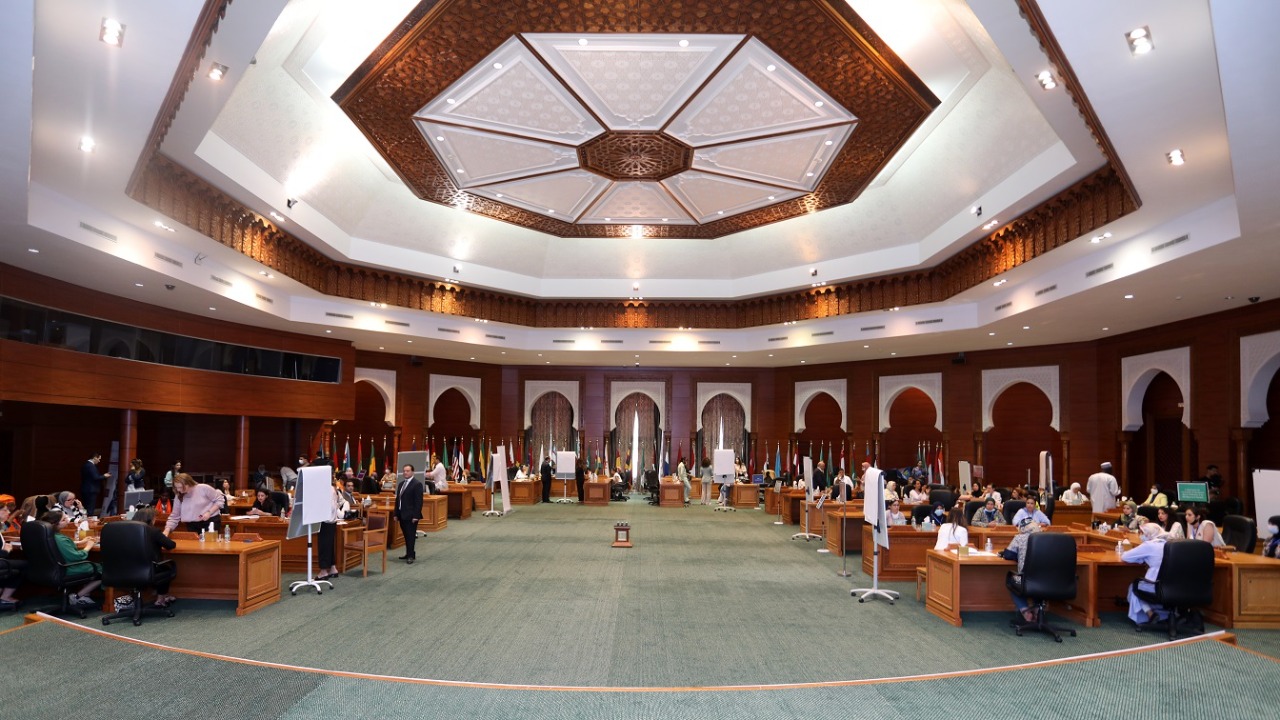 26 June 2021
The ICESCO International Forum on Women Entrepreneurship and Empowerment, held over three days by the Islamic World Educational, Scientific and Cultural Organization (ICESCO) as part of ICESCO's celebration of 2021 as Year of Women, concluded its proceedings by holding several training workshops for women entrepreneurs, within the framework of "Al Fihriya Academy." These workshops focused on the mechanisms of creating and developing women's small and medium enterprises, ways to secure the necessary funding, raising awareness of the role of business incubators in achieving sustainability, and financial management of projects, in addition to other issues.
Successful businesswomen, representatives of institutions and specialized companies, and ICESCO experts led the workshops, organized on the third day of the Forum held under the theme: "Women Entrepreneurship: A Future Key Lever for Sustainable Development."
Dr. Salim M. AlMalik, ICESCO Director-General, attended the launch of the training and learned about the theme of each workshop. He also spoke with the future female entrepreneurs and praised their ambition to succeed in the field of entrepreneurship, stressing the importance of promoting the culture of female entrepreneurship.
Dr. AlMalik reaffirmed that the Organization will not cease to support women and provide them with the necessary opportunities to play their leading role in achieving sustainable development, pointing out that the proclamation of 2021 as ICESCO Year of Women, under the theme "Women for the Future," bears witness to the Organization's commitment to empowering girls and women to contribute to creating a brighter future for the Islamic world.
The Forum was launched on Wednesday, June 23, 2021, at the headquarters of the Organization in Rabat, with high-level participation of ministers, officials, ambassadors, experts and businesswomen. The event included several activities, including the exhibition "In the footsteps of Fatima Al-Fihria" at the ICESCO Gallery for Contemporary Art, which presents several works by Moroccan artists, in addition to a fair of the products of cooperatives and women's businesses in Morocco. The second day of the forum (Thursday, 24 June 2021) was marked by rich discussions, creative ideas and practical proposals that will contribute to the success of women entrepreneurs' projects, in addition to the exchange of inspiring experiences of women who have achieved great success in the field of entrepreneurship.