ICESCO Participates in UNESCO's High-Level Futures Literacy Summit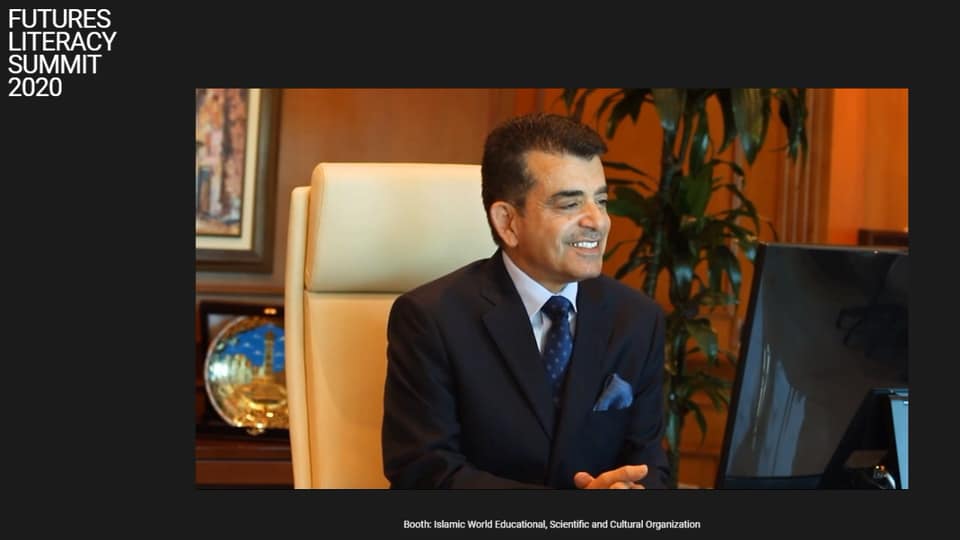 10 December 2020
The Islamic World Educational, Scientific, and Cultural Organization (ICESCO) is taking part in the High-Level Futures Literacy Summit organized by the United Nations Educational, Scientific, and Cultural Organization (UNESCO) via videoconference from December 8 until December 12. The objective is to provide practical solutions to overcome global challenges by foreseeing the future. The Summit brings together several ministers from different countries, the representatives of international organizations, and more than five thousand people from all around the world.
Dr. Salim M. AlMalik, ICESCO Director-General (DG), participated in the Summit's high-level plenary session on Tuesday. In his address, Dr. AlMalik recounted two important milestones in his career that revealed to him the significance of the future. The first occurred when he began his career as a pediatrician and the second happened when he was elected as DG of ICESCO. He also revealed his vision of the future in his early life.
"I used to see the future as a space for harmony and common humanity. I was and am still looking forward to a bright future for humanity," Dr. AlMalik underscored.
ICESCO Center for Strategic Foresight also participates in UNESCO's Summit with a virtual pavilion, under the supervision of Dr. Kais Hammami, Director of the Center, to have direct contact with the participants throughout the Summit. The purpose is to introduce the Center's goals, which consist of developing a space for discussion and exchange of ideas, promoting a culture of foresight to build a better future, and preparing strategic studies to develop the fields of education, science, technology, and culture. The Center reviews its programs and projects on the pipeline, most notably ICESCO's Future Laboratory, which will be equipped with cutting-edge AI technologies and will attract experts from all around the world to conduct future studies to hopefully find concrete solutions to current issues. The Laboratory will also develop a unified AI dictionary, in partnership with multiple prestigious universities inside and outside of the Islamic world.