Plenary sessions, Workshops and Art Exhibition in Observance of ICESCO Day for Africa, Scheduled for Monday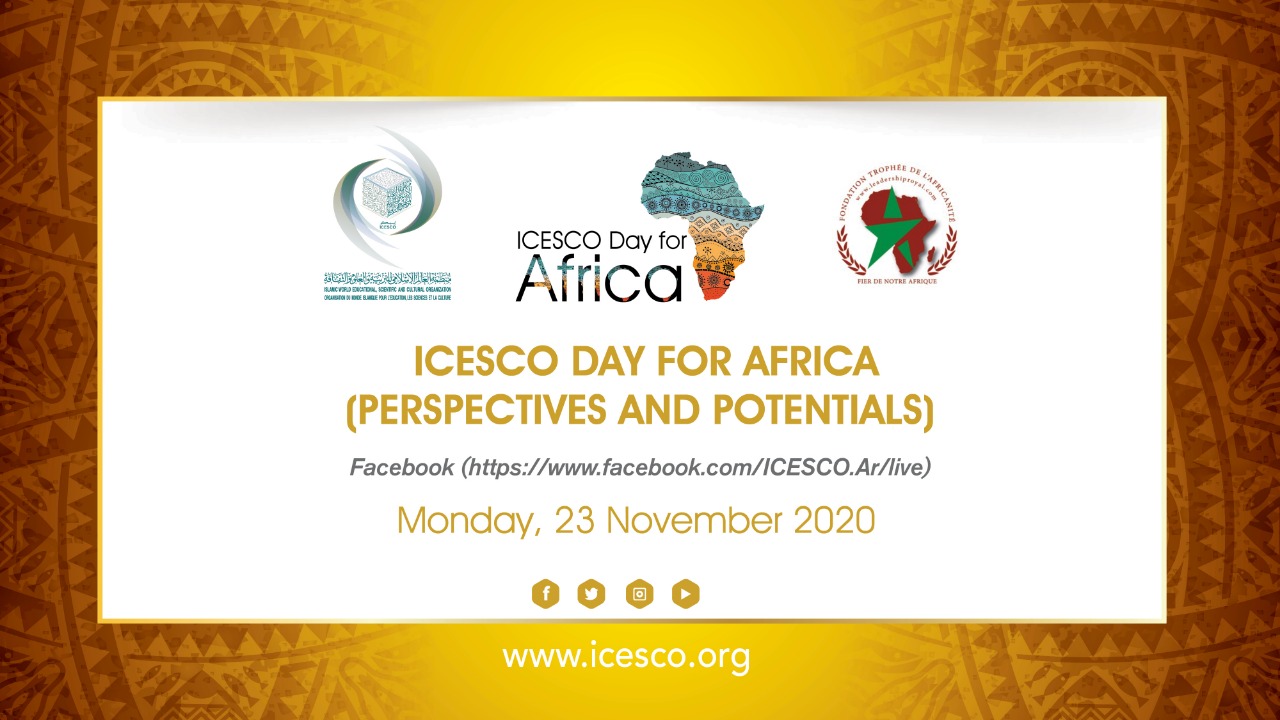 21 November 2020
The Islamic World Educational, Scientific, and Cultural Organization (ICESCO) will celebrate on November 23, 2020, at its headquarters in Rabat, the "ICESCO Day for Africa", under the theme: "Perspectives and Potentials." The celebration is part of the considerable interest the Organization attaches to its African Member States and its sustained support for these countries in the fields of education, science, and culture.
Dr. Salim M. AlMalik, ICESCO Director-General (DG), will give the opening ceremony address. Several sector directors will then speak as part of the event's program. Activities also include workshops for a reflection and an exchange of experiences and knowledge on education for peace, solidarity, diversity and dialogue, social cohesion, and sustainable development in Africa, in addition to a training workshop on children, youth, and leadership.
The program also includes a musical performance by the African band "The Messengers of Messages," made up of members representing multiple African countries which released the song "The Call of Al-Hassan (Nidaa Al-Hassan)," in honor of His Majesty the late King Hassan II, may Allah rest his soul. The celebration will also hold an art exhibition on arts and diversity.
The event will host the 15th African Prize. The "African Prize Foundation," under the chairmanship of Mr. Nasrallah Belkhayat, will award the prize to both "The Messengers of Messages" and the BMCE Foundation.
The celebration will kick off at 3:45 p.m. Rabat time.