ICESCO Director-General Receives Gambian Ambassador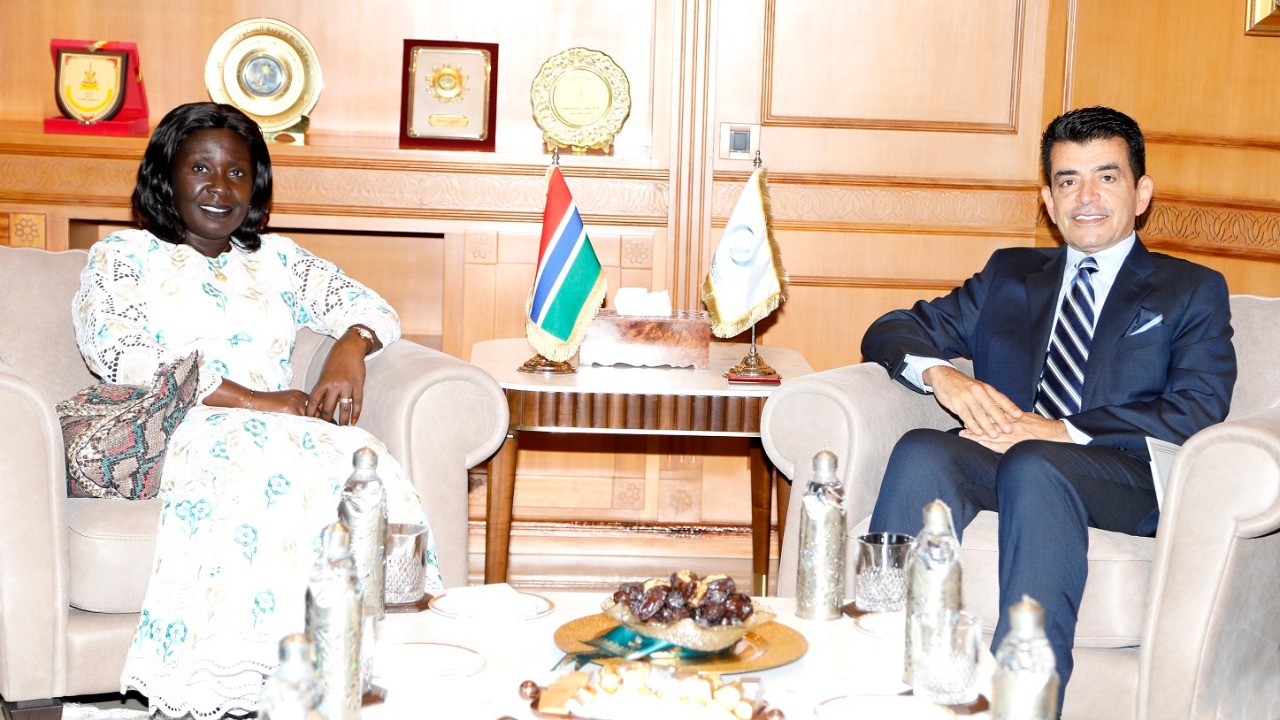 7 September 2020
The Director-General (DG) of the Islamic World Educational, Scientific, and Cultural Organization (ICESCO), Dr. Salim M. AlMalik, met today, September 7, at the Organization's headquarters, Ms. Saffie Lowe Ceesay, Ambassador of Gambia to Morocco. The two officials explored cooperation opportunities between Gambia and the Organization in education, science, and culture.
Dr. AlMalik reviewed ICESCO's strategic milestones over the last year along the broad lines of its new strategy. He cited regular communication with Member States to identify their priorities, and country-specific programs in cooperation with respective countries' competent authorities. He also commented on the priority status of African countries.
The DG underlined ICESCO's efforts during the COVID-19 pandemic. The Organization offered technological devices to 24 countries to support the production of digital educational content to ensure the continuity of schooling. It also provided protective equipment, hygiene kits, and other assistance in kind to 10 more countries. The Organization granted financial and technical aid to set up best-cost sanitizers production units.
Dr. AlMalik pointed out that, since the beginning of the pandemic, the Organization launched multiple initiatives and programs to fight the pandemic and minimize its impact on education, science, and culture.
The initiatives include "ICESCO Digital Home," "Societies We Want," "Comprehensive Humanitarian Coalition," and "Distance Culture."
ICESCO also held several online conferences and forums with high-caliber participation from heads of state, ministers, and prominent world figures. These gatherings have significantly contributed to expertise-sharing and promoted dialogue on best practices for pandemic management.
The Gambian Ambassador lauded ICESCO's outstanding work and valuable help to Member States during the outbreak. She highlighted her country's commitment to develop cooperation with the Organization.
Ambassador Ceesay particularly focused on interfaith dialogue cooperation, to which the Gambian Government attaches great importance to strengthen the country's social fabric.