Four sessions and six specialized workshops at ICESCO Future Forum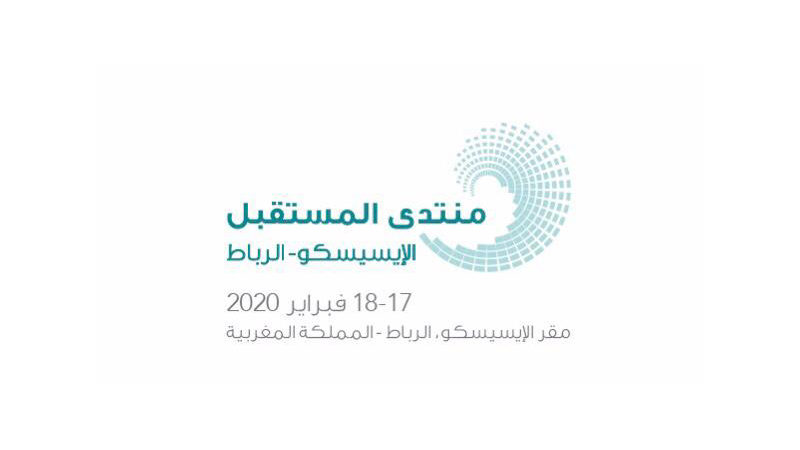 16 February 2020
The headquarters of the Islamic World Educational, Scientific and Cultural Organization (ICESCO), today morning, saw the opening of ICESCO Future Forum, which is organized by ICESCO, in cooperation with Konrad Adenauer Stiftung Foundation. The Forum brings together more than 30 renowned experts in strategic foresight and artificial intelligence (AI) from all over the world.
The opening session of the two-day Forum featured the respective addresses of Dr. Salim M. AlMalik, ICESCO Director General; Mr. Steffen Krüger, Konrad-Adenauer-Stiftung Foundation Representative in Morocco; Dr. Hatem Ben Salem, Minister of Education and Acting Minister of Higher Education and Scientific Research of the Republic of Tunisia; and Mr. Amzazi Said, Minister of National Education, Vocational Training, Higher Education and Scientific Research of the Kingdom of Morocco.
The programme of the first day includes four sessions, namely "Foresight by 2040"; "Future Literacy"; "Positionning Artificial Intelligence in its right perspective"; and "The Future of Sciences".
As for the second day, six strategic workshops will handle the theme "Horizon 2040", namely "Education: Major trends"; "Culture: Need for intercultural dialogue; Sciences: Future challenges"; "Artificial Intelligence: Towards ethical technology in service of societies"; "Human and social sciences: Development and Foresight"; and "Future literacy laboratory".
The organization of this Forum comes as part of the ICESCO's new vision of foreseeing the future and handling the changes and challenges facing the Islamic world. The aim is to turn the Forum into a platform for debate and exchange of views with the interested stakeholders and foresight experts to explore regional and international foresight capacities and define possible futuristic visions.
The choice of AI and its applications as the theme of discussion at the Forum is motivated by the fact that it is the tangible aspect of the digital evolution that reshapes and influences international relations, namely the changes affecting the approach to sustainable development. In this reagard, AI experts will gave presentations in order to put into perspective artificial intelligence and its ability to advance societies and discuss its possibilities and potentials. Moreover, the Forum's programme features a gallery of virtual pictures and digital drawings and an exhibition of physical models reflecting the sector-related challenges of the future.