At UNESCO General Conference.. ICESCO calls on international organizations to fulfill their roles to ensure a better future for humanity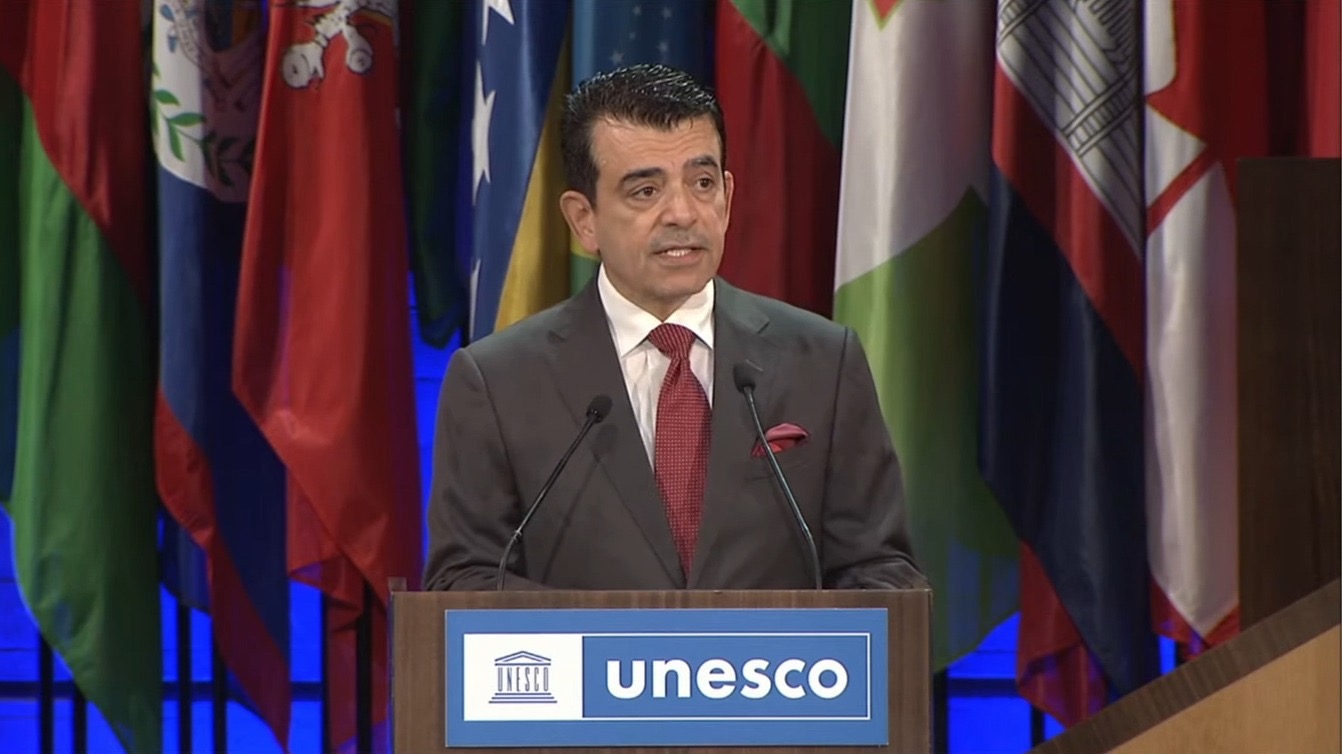 11 November 2023
Dr. Salim M. AlMalik, the Director-General of the Islamic World Educational, Scientific and Cultural Organization (ICESCO), called on international organizations to anticipate the future to allow youth to project themselves into the future and enhance their self-confidence to ensure a decent life for all and world peace, stressing that achieving this lofty goal requires stronger equity.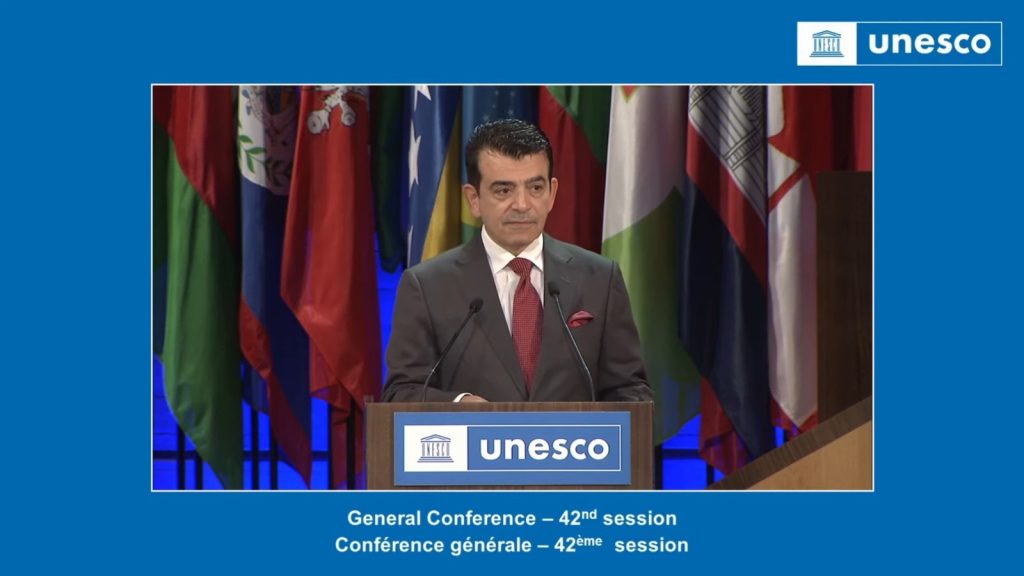 This was part of an address he delivered on Saturday, 11 November 2023, during the 42nd session of the UNESCO General Conference, at the Organization's headquarters in Paris, in the presence of ministers and delegations of Member States and the representatives of international and regional organizations and civil society bodies.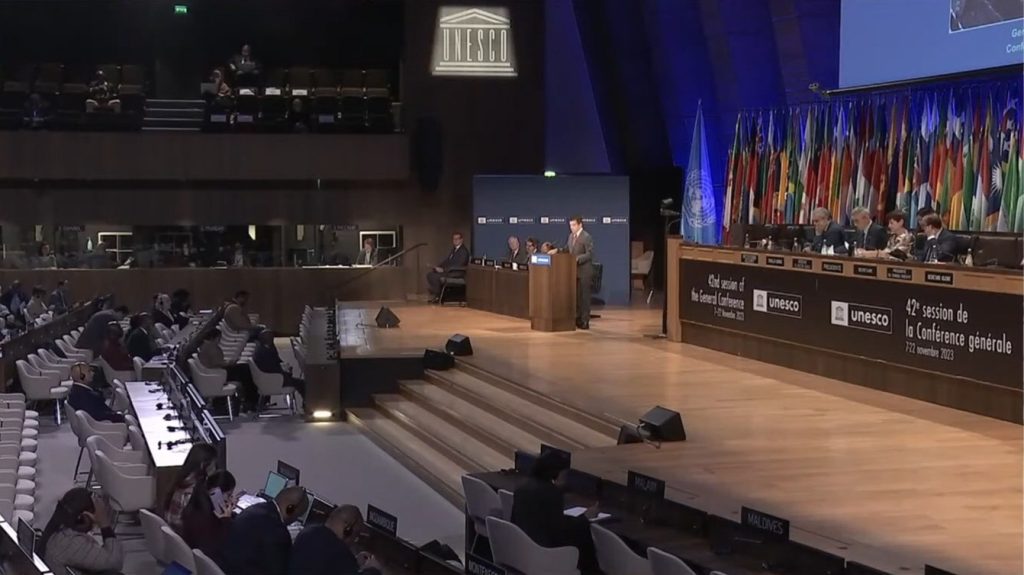 Dr. AlMalik pointed out that the prevailing fear worldwide and the quest for a better future increased the need for international organizations to fulfill their role in promoting the quality of life and preserving peace and coexistence, noting that culture, science and education remain the best tools for achieving this goal. Hence, when ICESCO and UNESCO work jointly and collaboratively, they build avenues of peace through equity as a guiding principle in a constantly changing world.
ICESCO Director-General stressed that the behaviors afflicting humanity are incompatible with human civilization and the humanity of civilization, and raise questions about the role of international organizations, adding: "How can we, as the elite of the world in science, culture and education, look in the eyes of children, mothers and the elderly, who face the most powerful machines of bombing, destruction and terrorism?" What can we say to the remains of the victims in Gaza? In all our speeches, we often claim our attachment to peace. What civilization do we talk about? Our claims of peace and civilization denounce our silence over human beings' injustices against other humans.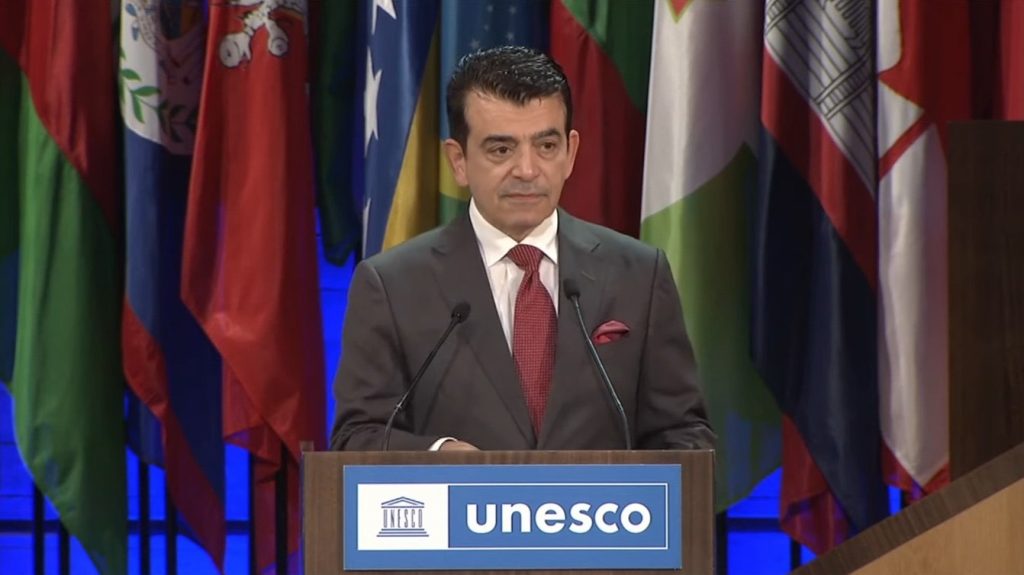 At the close of his address, Dr. Al-Malik emphasized that international organizations, in such circumstances, must stand up and assume responsibility for the future of humanity so that we can move forward with confidence bearing in mind that only human dignity can distinguish those who deserve life from those whom life does not.