ICESCO Calls for Spiritual International Covenant for environment preservation at the Global Faith Leaders Summit on Climate Action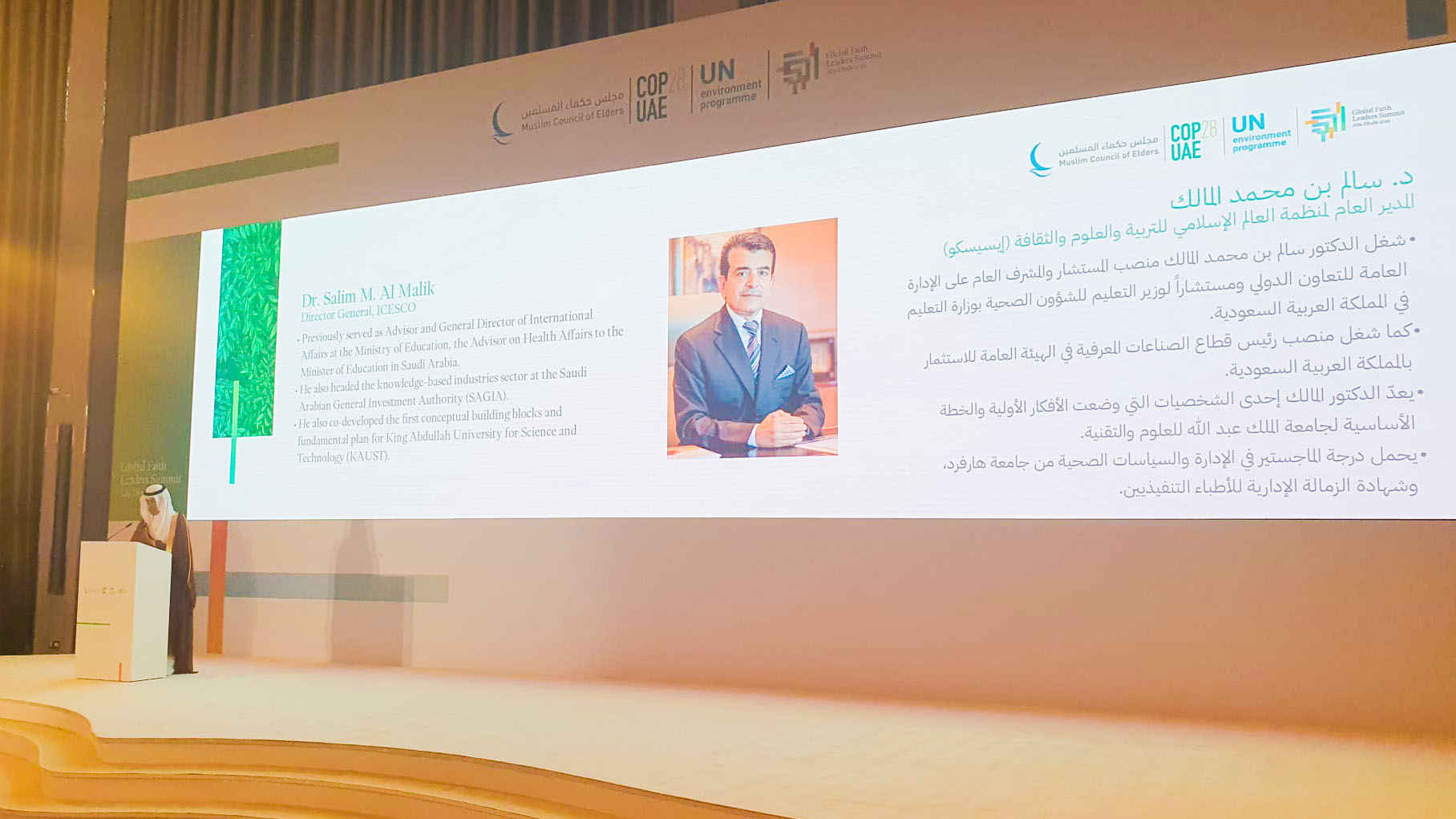 7 November 2023
Dr. Salim M. AlMalik, Director-General of the Islamic World Educational, Scientific, and Cultural Organization (ICESCO), underscored the pivotal spiritual role of faith leaders in raising awareness about the importance of preserving the planet's well-being; as they stand as thought leaders and guiding figures in their communities, reminding people of ethical virtues and cautioning against the deplorable behaviors of monopolization and excessive consumption as condemned in all divine teachings.
These profound insights were shared during his remark on Monday, November 6, 2023, at the Global Faith Leaders Summit on Climate Action, held in Abu Dhabi under the patronage of H.H. Sheikh Mohamed bin Zayed Al Nahyan, President of the United Arab Emirates. The summit drew the participation of Sheikh Nahyan bin Mubarak Al Nahyan, Minister of Tolerance and Coexistence in the UAE, as well as Sheikh Abdullah bin Bayyah, President of the UAE Council for Fatwa, along with 30 faith leaders, figures, academics, scholars, and experts from around the world. This gathering is organized by the Muslim Council of Elders in collaboration with the presidency of the 28th edition of the UN Framework Convention on Climate Change (COP 28) and the UN Environment Programme.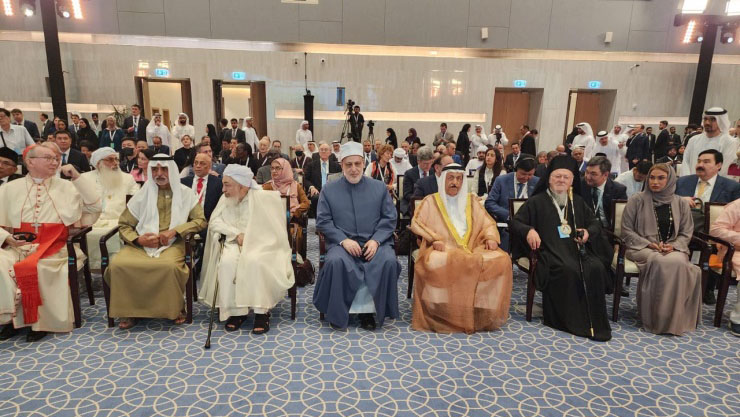 Dr. AlMalik initiated his remarks by commending the summit's distinguished theme, embodying a message of wisdom, inclusivity, and foresight. He further emphasized that every religious doctrine, without exception, directs its followers' focus towards preserving the environment and securing the continuity of life on Earth. Moreover, he stressed that the proper practice of any religious rite hinges on an environment that is fundamentally and outwardly sound.
He reiterated ICESCO's acknowledgment of the value of spiritual leaders and their role in advocating for the environment and safeguarding its treasures. In 2020, amidst the global upheaval caused by the COVID-19 pandemic, ICESCO organized the international virtual forum titled "Role of Religious Leaders in the Face of Crises" in collaboration with the Muslim World League (MWL) and the World Muslim Communities Council (TWMCC). This forum yielded the document "Towards a Global Moral Solidarity," which prominently integrated environmental considerations into its contents.
In his closing statement, Dr. AlMalik proposed that the summit should culminate in an international environmental and spiritual covenant that pledges to nurture an environmentally conscious spirituality for the new generations, integrate environmental values into educational curricula as an essential aspect of proper religious practice, promote these values and their preservation in public discourse, reinforce the environmental focus within spiritual organizations, and create a meaningful emblem that embodies novelty, sustainability, and innovation.