ICESCO Organizes Workshop on Futures Literacy and Multilateralism by 2050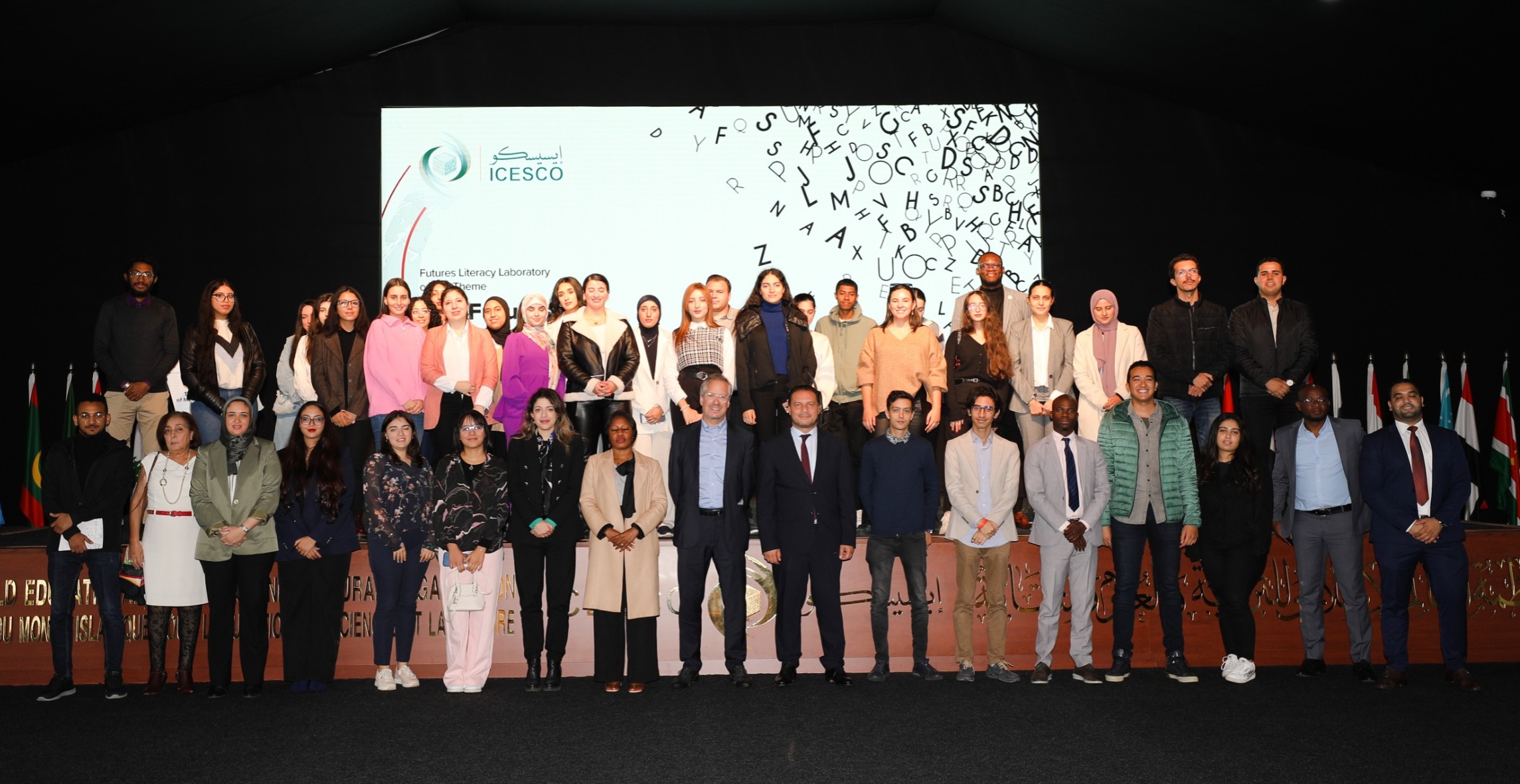 31 October 2023
The Strategic Foresight Center of the Islamic World Educational, Scientific, and Cultural Organization (ICESCO) organized a workshop under the theme, "Futures Literacy Laboratory: The Futures of Multilateralism by 2050." The workshop aimed at honing the skills and building the capacities of young people to enable them to address global challenges by adopting foresight methodologies and developing strategic thinking for the future.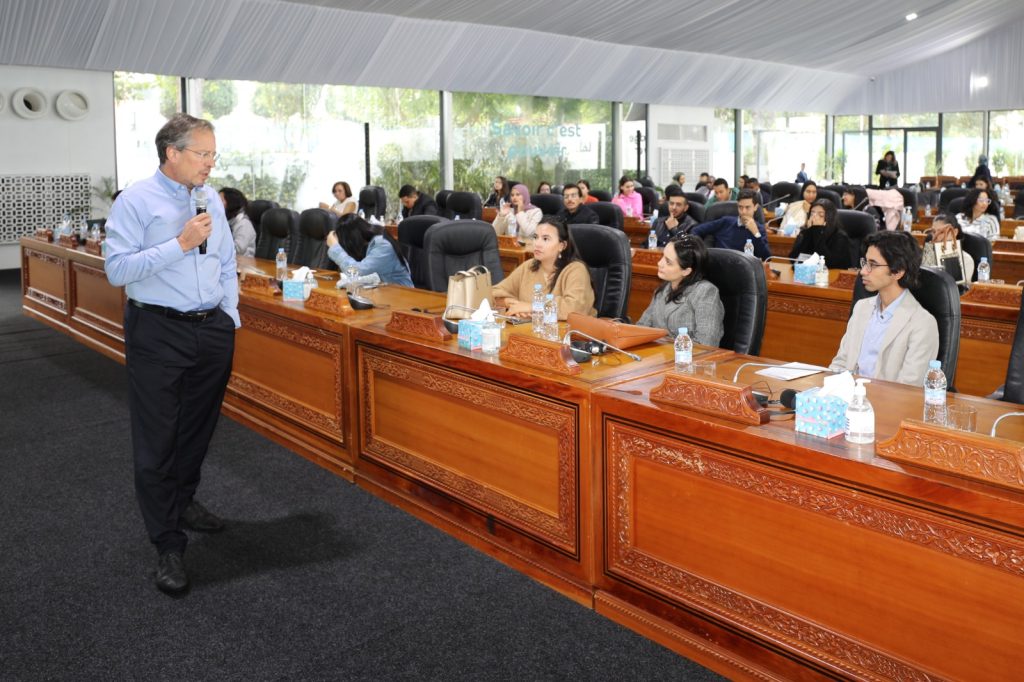 The workshop, held on Monday, 30 October 2023, at ICESCO's headquarters in Rabat, saw the active participation of 60 young men and women, who engaged in sessions moderated by Dr. Reil Miller, expert in foresight, to explore the realms of multilateralism, gain deeper understanding of global challenges, and enhance their foresight knowledge, critical thinking mechanisms, and problem-solving skills.
The workshop participants were divided into seven groups, each tasked with formulating and presenting potential future scenarios.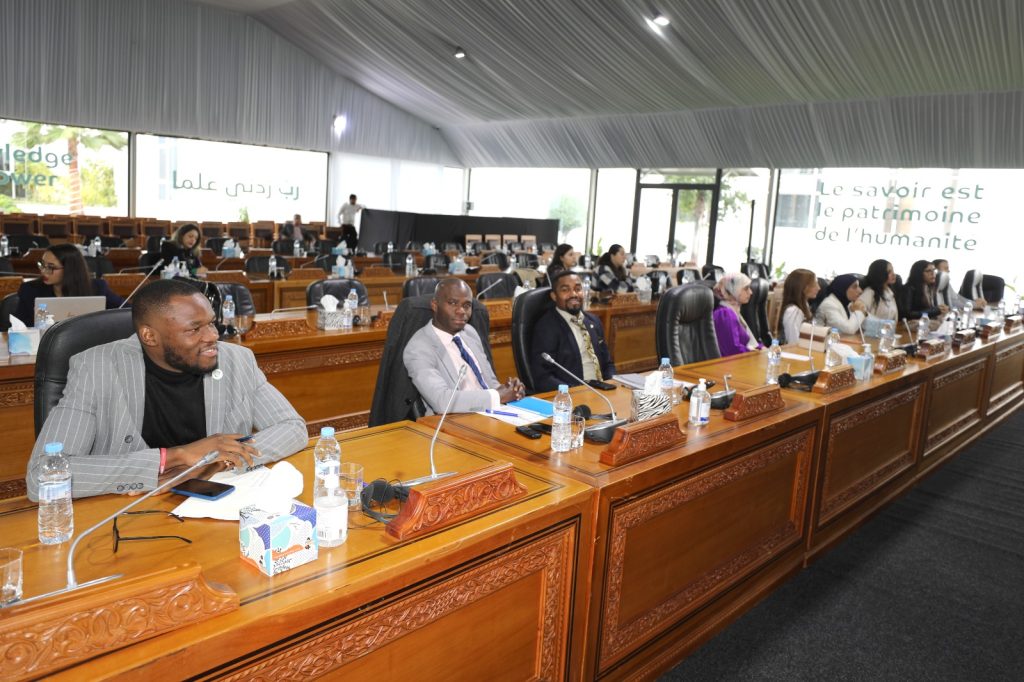 Through hands-on exercises that stimulate creative thinking, they shared their visions of the future, before moving on to another exercise aimed at fostering critical thinking and enabling them to find links between the past, present and future. This exercise sought to answer and exchange views on specific questions, most notably, "What was considered important in the past that no longer is in our minds? And, conversely, what are the things that have gained new importance?"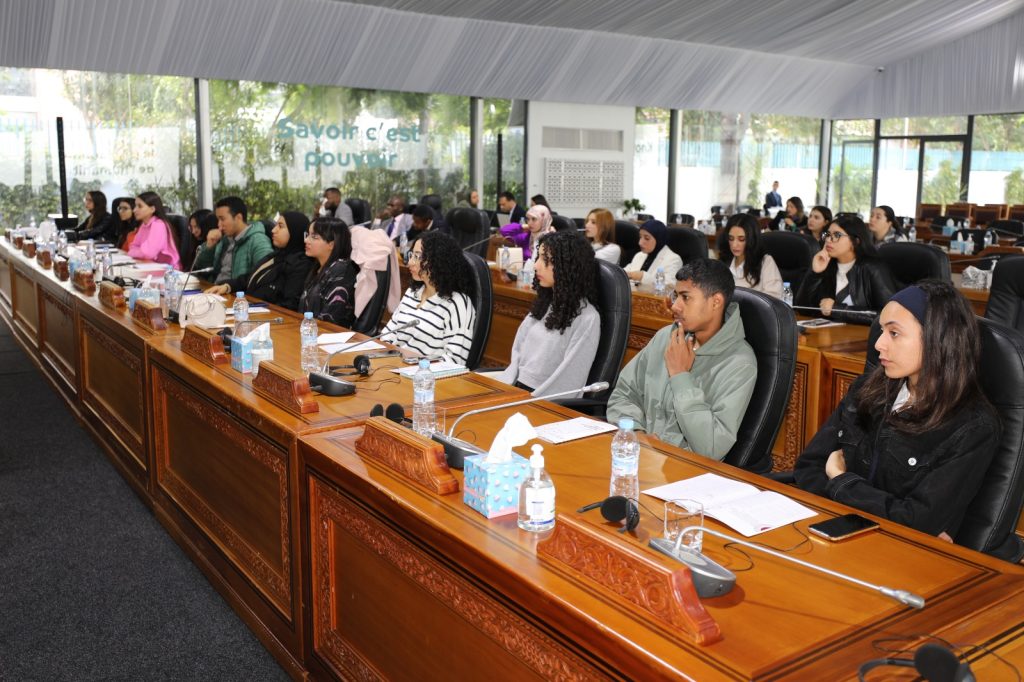 This workshop falls within the framework of ICESCO's vision for strategic foresight to empower the youth of the Islamic world by engaging them in discussions on multilateralism and promoting a culture of foresight to build a sustainable and prosperous future.