ICESCO Holds workshop on Arabic teaching challenges in Somalia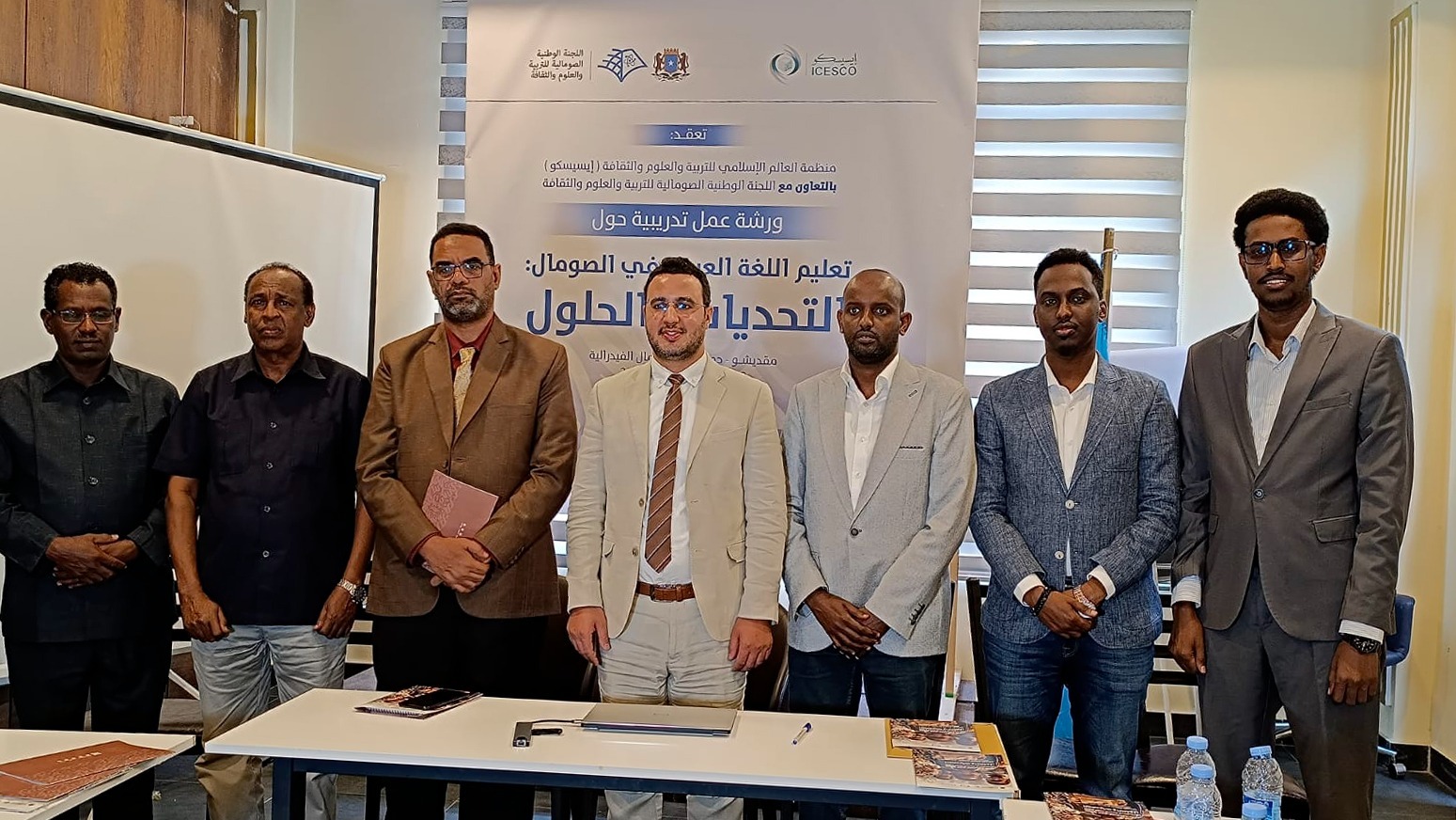 31 October 2023
The Center of Arabic for Non-Arabic Speakers at the Islamic World Educational, Scientific, and Cultural Organization (ICESCO) holds a training workshop on "Teaching Arabic in Somalia: challenges and solutions." The workshop is organized in Mogadishu, Federal Republic of Somalia, in cooperation with the Somali National Commission for Education, Sciences, and Culture, for the benefit of several education officers and Arabic teachers from various Somali cities.
Inaugurated on Monday 30 October 2023, the workshop will be conducted over 4 days. It aims to develop the participants' capabilities and build their educational capacities by exposing them to the latest developments in applied linguistics and introducing them to educational strategies and actionable steps to implement in teaching the variety of subjects necessary to advance linguistic proficiency. Additionally, the workshop also intends to empower them with skill assessment and evaluation mechanisms, as well as methods for preparing auxiliary and complementary educational material aiming to develop diverse linguistic skills.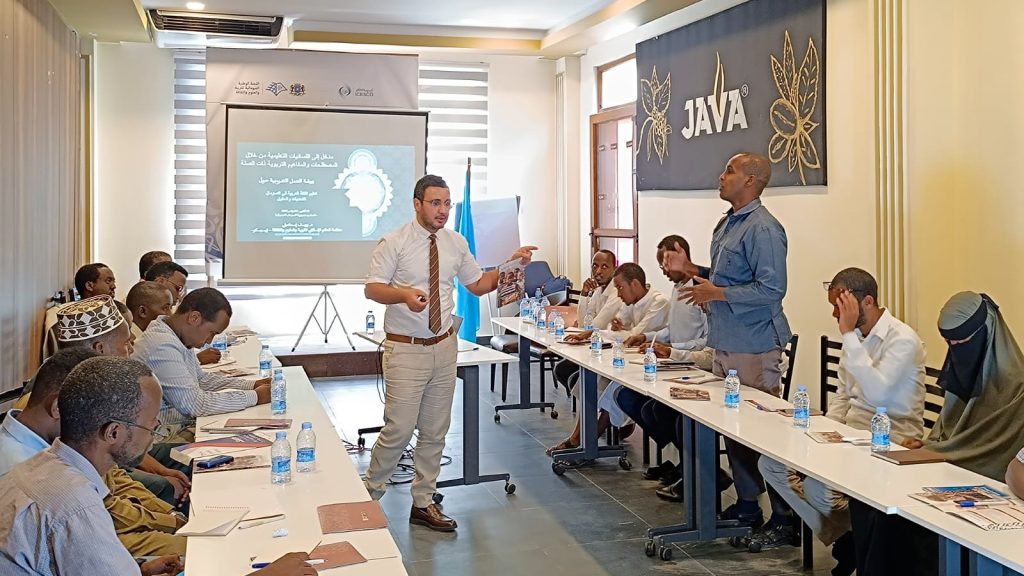 Dr. Youssef Ismaïli, expert at ICESCO's Center of Arabic for Non-Arabic Speakers, facilitated the workshop, which included educational and training interventions and presentations touching upon multiple subjects.
The workshop was held in response to requests formulated by the National Commissions of ICESCO Member States and the needs of Arabic language teachers to enhance their educational and pedagogical capabilities. It also aligns with the Organization's new vision and efforts to develop and update Arabic teaching strategies in its non-Arabic-speaking Member States.