ICESCO participates in preparatory conference for World Youth Festival in Russia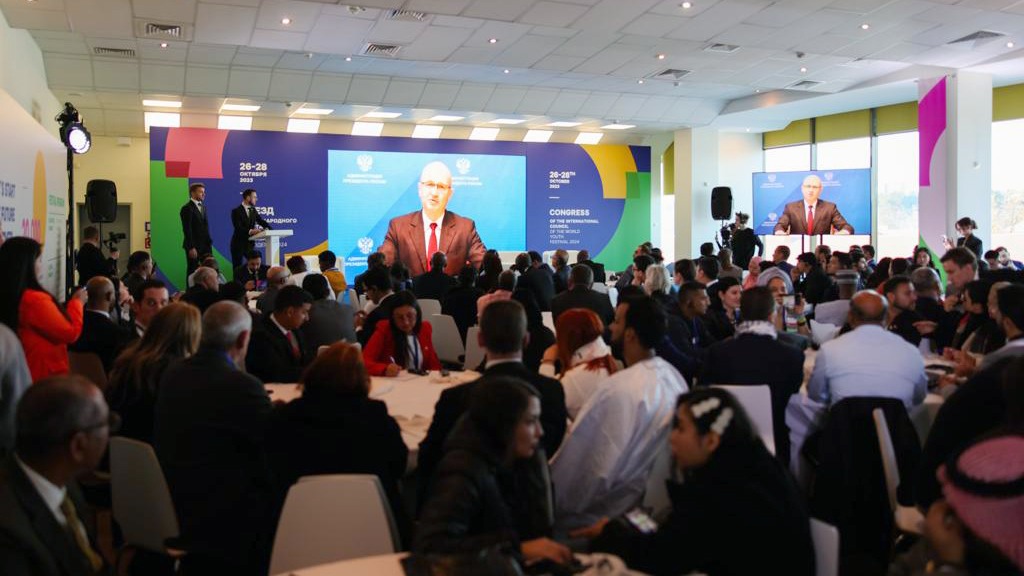 30 October 2023
The Islamic World Educational, Scientific and Cultural Organization (ICESCO) participated in the preparatory conference for the World Youth Festival, which was held in Moscow, Russia, on 26-28 October 2023, with the participation of the representatives of over 100 countries as well as several international organizations, including the Islamic Cooperation Youth Forum.
The conference comes in preparation for the International Youth Festival, due to be held in Sochi, Russia, in March 2024. It aimed to discuss various countries' participation arrangements and review the latest programs and preparations for the festival, which will receive approximately 20,000 young leaders active in the fields of entrepreneurship, media, international cooperation, culture, science and education.
ICESCO was represented by Mr. Alioune Ndiaye, expert at the Human and Social Sciences Sector, who reviewed ICESCO's initiatives aiming at qualifying youth and developing their capacities through a number of programs, most notably ICESCO Year of Youth, the Leadership Training for Peace and Security Program, and ICESCO Young Professionals Programme.