ICESCO Wins Prestigious International Award at World Women and Girls Summit 2023 in America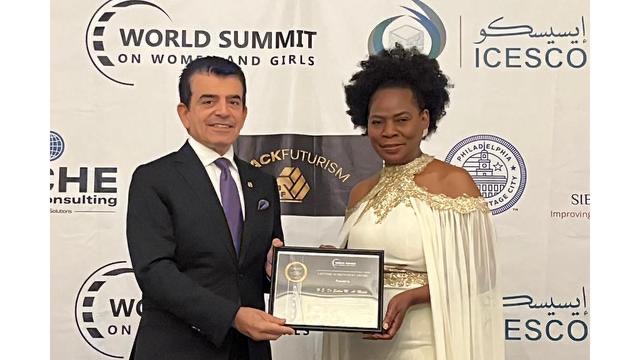 22 October 2023
Dr. Salim M. AlMalik, Director-General of the Islamic World Educational, Scientific and Cultural Organization (ICESCO), received the prestigious Justina Mutale Award for Women Empowerment and Iconic Leadership, at the 2023 World Summit on Women and Girls, organized by the Justina Mutale Foundation and the Hands Across Philadelphia Foundation, in Pennsylvania, USA, from 20 to 22 October, under the theme, "AI and Female Leadership in the Digital Age."
So far, 30 heads of state and government from different countries of the world have received this award. Presenting such an Award to ICESCO and its Director General stands witness to the global recognition of the Organization's great contributions to building the capacities of women and girls, and nurturing their creativity in the fields of education, entrepreneurship, science and culture.
Dr. AlMalik received the Award from Dr. Justina Mutale, Founder and President of the Justina Mutale Foundation, at a gala dinner held on Saturday, October 21, 2023.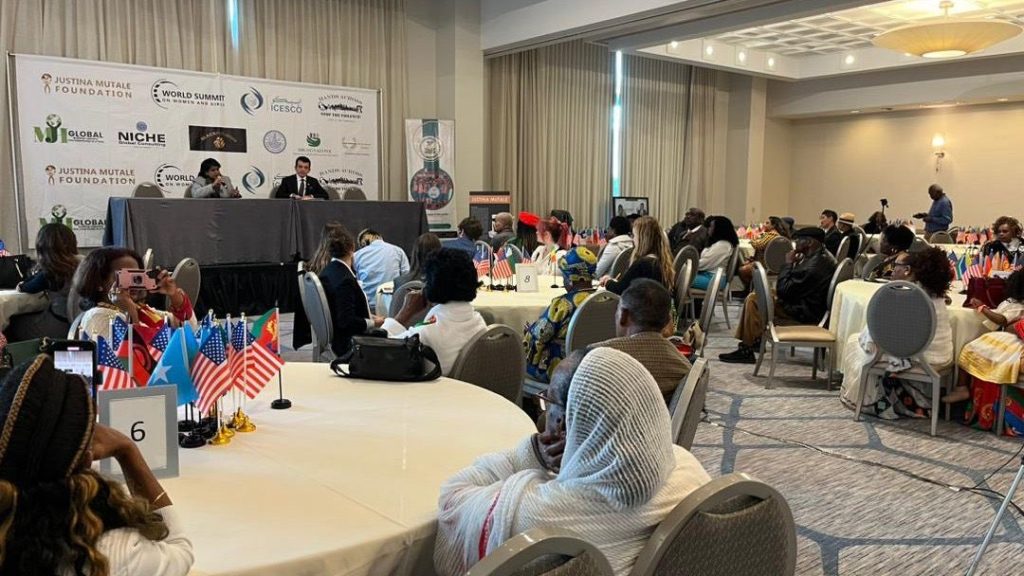 In his remark, the Director-General stated that the World Summit on Women and Girls is an occasion to celebrate the great achievements and progress made in pursuit of gender equality and take stock of persisting challenges. He added that it is also an opportunity to pay tribute to all those who defied stereotypes, and marched ahead towards building societies where opportunities are equal, regardless of gender, and fighting for more justice and inclusion.
Likewise, Dr. AlMalik stressed that ICESCO is committed to building the capacities of women and girls to ensure their participation in all fields to achieve the welfare of societies, calling on everyone to participate in meaningful dialogue, share experiences, and be inspired by the stories of women and girls whose achievements are celebrated at the Summit, in order to build a prosperous future without discrimination.
Prior to the Award ceremony, Dr. AlMalik and Ms. Amina Gharib Faqim, former President of the Republic of Mauritius, took part in a discussion panel on the importance of achieving gender equality through innovation, technology and education by exchanging ideas on emerging generational opportunities and challenges in the field of women's leadership in the digital age.