ICESCO and the Lebanese National Commission hold a Seminar on AI Foresight Dimension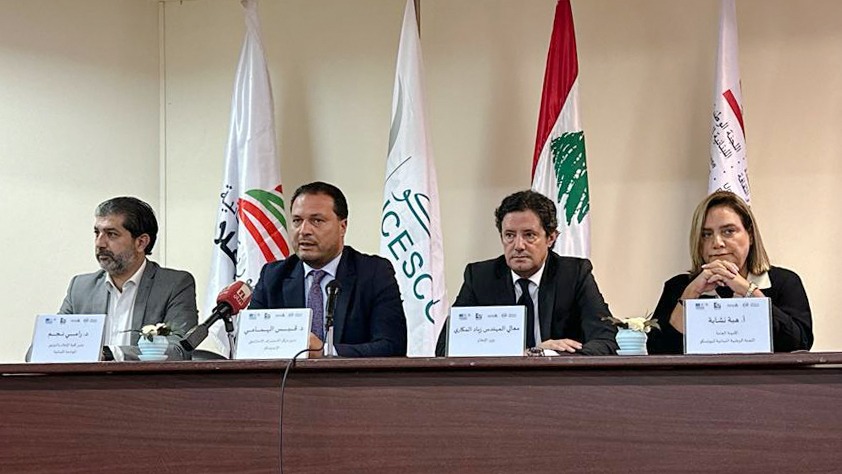 18 October 2023
The Strategic Foresight Center at the Islamic Educational, Scientific and Cultural Organization (ICESCO), in partnership with the Lebanese National Commission, held a seminar on the foresight dimension of artificial intelligence and its future impact on humanity. Additionally, a training workshop on strategic foresight for decision-making was held at the Faculty of Information and Documentation at the University of Beirut, under the patronage of Mr. Ziad Makary, Minister of Information of the Lebanese Republic.
The seminar's opening session, held on Monday 16 October 2023, was attended by Mr. Makary, Ms. Hiba Nashabe, Secretary-General of the Lebanese National Commission, and Dr. Rami Najem, Director of the Faculty of Information and Documentation. It also brought together several professors, students, and experts in the field of artificial intelligence.
In his remark, Dr. Kais Hammami, Director of ICESCO's Strategic Foresight Center, highlighted the Center's objectives and missions, stressing that the seminar is an opportunity to identify the key future trends and their impact on future professions. He added that it also serves as a platform to develop a shared vision regarding the proper utilization of foresight tools and artificial intelligence techniques.
During the Training Session on Strategic Foresight for Decision-Making, held on Tuesday, 17 October 2023, Dr. Hammami provided valuable insights into practical foresight mechanisms, by assessing factors of change and creating possible scenarios. The participating students delved into a variety of topics, such as the future of education in Lebanon by 2035, factors of change in the Arabic language within the Lebanese society, the prospects for healthcare by 2035, and the future and impact of artificial intelligence on humanity.
Following the seminar and the training session, Dr. Hammami and Mrs. Rim Jalloul from the ICESCO Strategic Foresight Center, held a meeting with Ms. Hiba Nashabe, and Mr. George Kallas, Minister of Youth and Sports in Lebanon to explore avenues of cooperation between ICESCO and the Lebanese Republic in building the youth's capacity to keep up with future professions and skills.