ICESCO Holds Workshop on Technical Education in Kuwait to Improve Youth's Employment Opportunities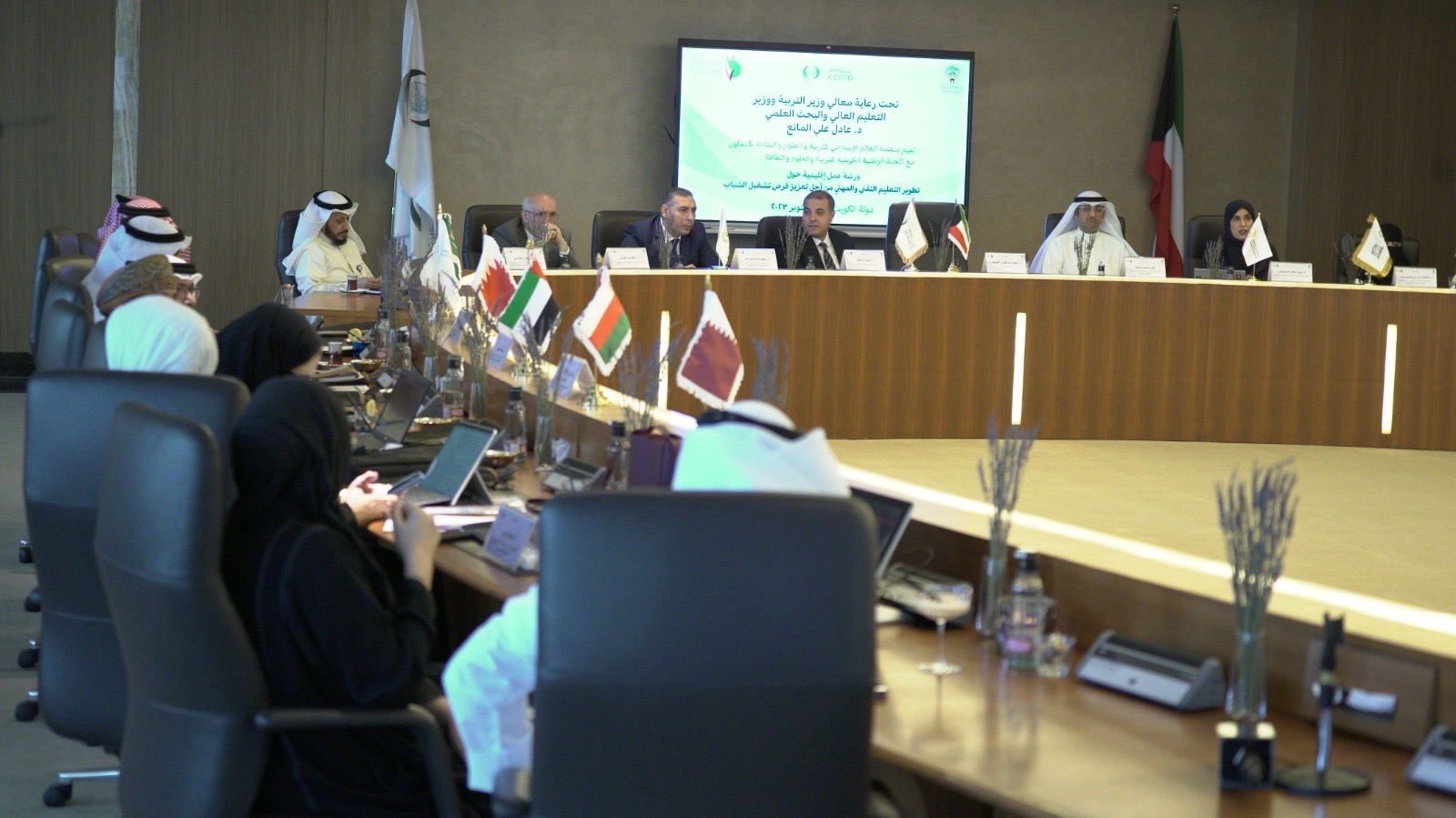 17 October 2023
The Islamic World Educational, Scientific and Cultural Organization (ICESCO) holds a regional-level workshop in Kuwait City on developing technical and vocational education (TVE) in partnership with the Kuwaiti National Commission for Education, Science and Culture, to train human resources to meet the needs of the labour market and improve employment opportunities for young people.
The two-day workshop, which kicked off on Monday, 16 October 2023, saw the participation of a host of officials, experts and specialists in the field of technical and vocational education in the State of Kuwait, the Kingdom of Bahrain, the Kingdom of Saudi Arabia, the Sultanate of Oman and the State of Qatar.
At the outset of the workshop, Mr. Saud Al-Juwaiser, Undersecretary of the Kuwaiti Ministry of Education, reaffirmed the significance and the need for such a workshop, hoping it would contribute to developing technical education. For his part, Mr. Hussein Ali Dashti, Secretary-General of the Kuwaiti National Commission for Education, Science and Culture, lauded ICESCO's efforts in developing educational systems and its unwavering support for its Member States. ICESCO was represented by Dr. Ahmed El Zonfoli, Program Manager in the Education Sector, who stressed the need for this workshop in line with the international trends of pitching technical and vocational training toward the labour market.
The sessions of the workshop touch on a variety of topics, including the efforts and insights of regional and international organizations, centers and institutes in education development and linkage to the labour market, the status quo of TVE in the Gulf States, the suitability of its outputs to the needs of the labour market and the international best practices and successful experiences in the field of technical education to improve youth's employment opportunities.