ICESCO takes part in Annual Meeting of Government Foresight Community in France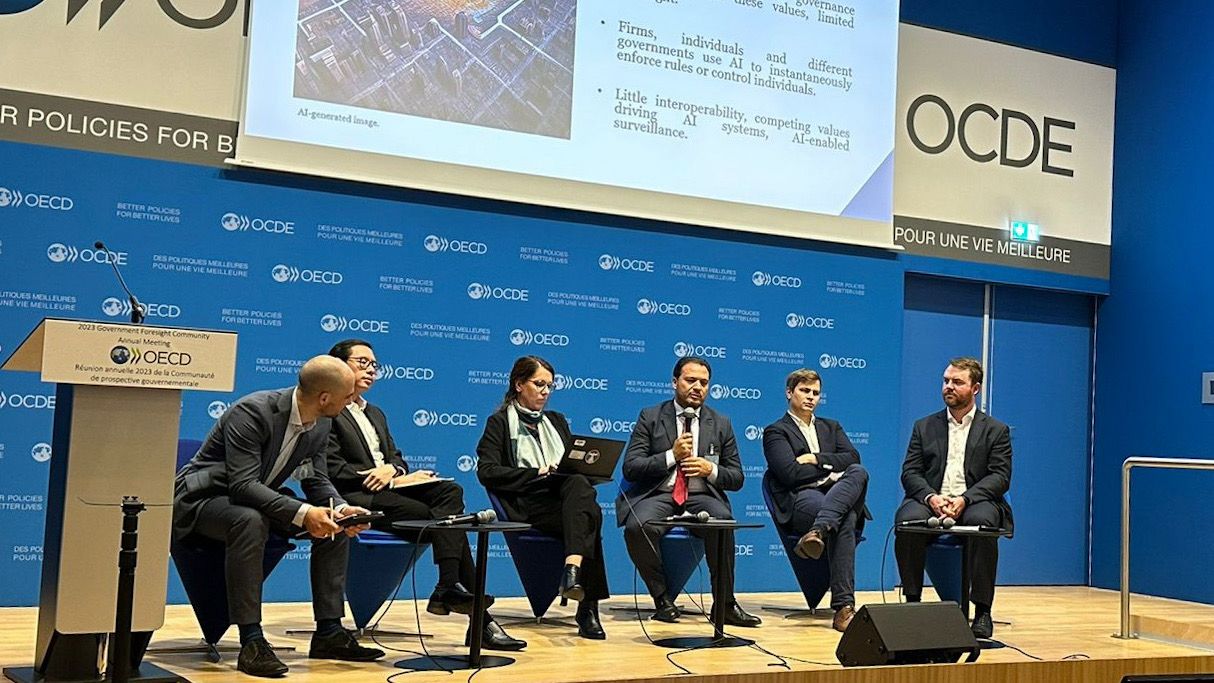 6 October 2023
The Center for Strategic Foresight at the Islamic World Educational, Scientific and Cultural Organization (ICESCO) took part in the Annual Meeting of Government Foresight Community 2023, held under the theme, "Transformative impact of geo-engineering and artificial intelligence." The meeting was held on 3-4 October 2023, at the headquarters of the Organization of Economic Cooperation and Development (OECD) in Paris, by the OECD Strategic Foresight Unit and brought together more than 100 participants from different parts of the world, including representatives of international institutions and organizations, experts and researchers from academic circles and think tanks, and people interested in the field of foresight.
During the working session on the potential and transformative impact of AI, Dr. Kais Hammami, Head of ICESCO's Center for Strategic Foresight, gave a presentation titled, "Vacuum in Governance," where he shared his views on the subject and put forth recommendations on public policies.
Moreover, Dr. Hammami highlighted ICESCO's areas of competence and various activities and initiatives to promote foresight in the Islamic world and shed light on the Organization's role in developing the field of AI, as well as its initiative to prepare the AI Charter in the Islamic World and its contributions to promote the use of modern technology in a manner that respects human principles and ethics.