The 12th Conference of Ministers of Culture in the Islamic World addresses a letter of appreciation to the Emir of the State of Qatar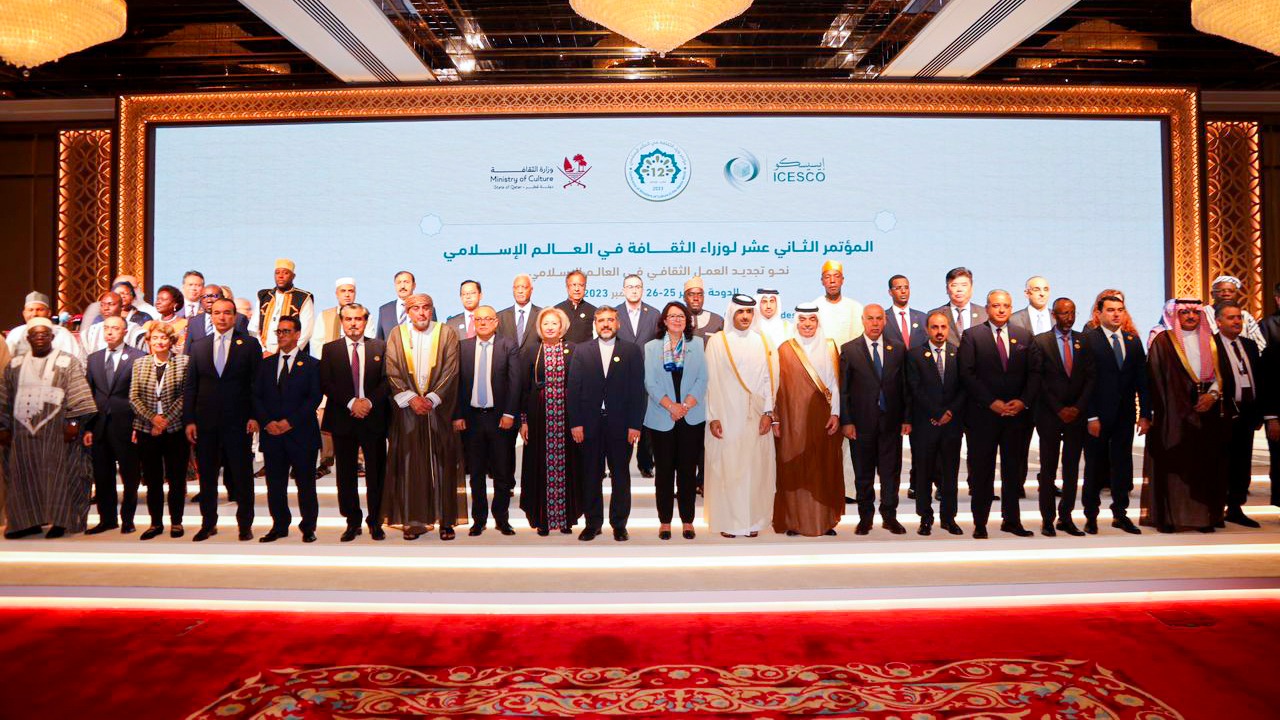 27 September 2023
The participants in the 12th Conference of Ministers of Culture in the Islamic World, organized by the Islamic World Educational, Scientific, and Cultural Organization (ICESCO) and hosted by the State of Qatar, represented in its Ministry of Culture, under the theme "Towards the Renewal of Cultural Action in the Islamic World," on 25-26 September 2023, sent a letter of gratitude and appreciation to His Highness Sheikh Tamim bin Hamad Al Thani, the Emir of the State of Qatar, for hosting the conference and the continued support provided to joint Islamic action in the cultural field and in all areas serving sustainable development in the Islamic world.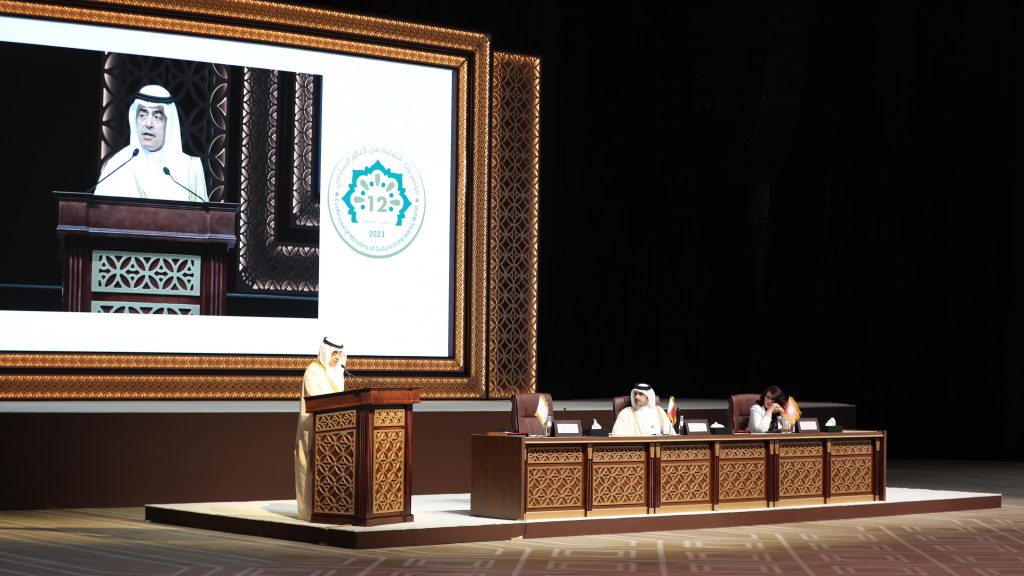 The message, delivered by Dr. Salim M. AlMalik, ICESCO Director-General, at the close of the Conference, conveys the deep appreciation and gratitude of the participants, including ministers and high-level officials, as well as the representatives of international organizations and institutions, to His Highness Sheikh Tamim bin Hamad Al Thani, may Allah protect him, for his successful efforts in developing national cultural action, upgrading cultural industries, promoting the public art and making it accessible to the public, highlighting cultural and heritage treasures of the State of Qatar, and ensuring its international outreach.
The participants also commended the outstanding success of the celebration activities of Doha as Culture Capital in the Islamic World for 2021, as well as the world's recognition of the excellent organization of the FIFA World Cup, which demonstrated the synergy between the sporting and cultural dimensions. These events showcased a variety of activities aimed at introducing the values of authentic culture for which Qatar and the Islamic world, in general, are renowned.