Launch of ICESCO Chair for Sustainable Engineering at the International Islamic University Malaysia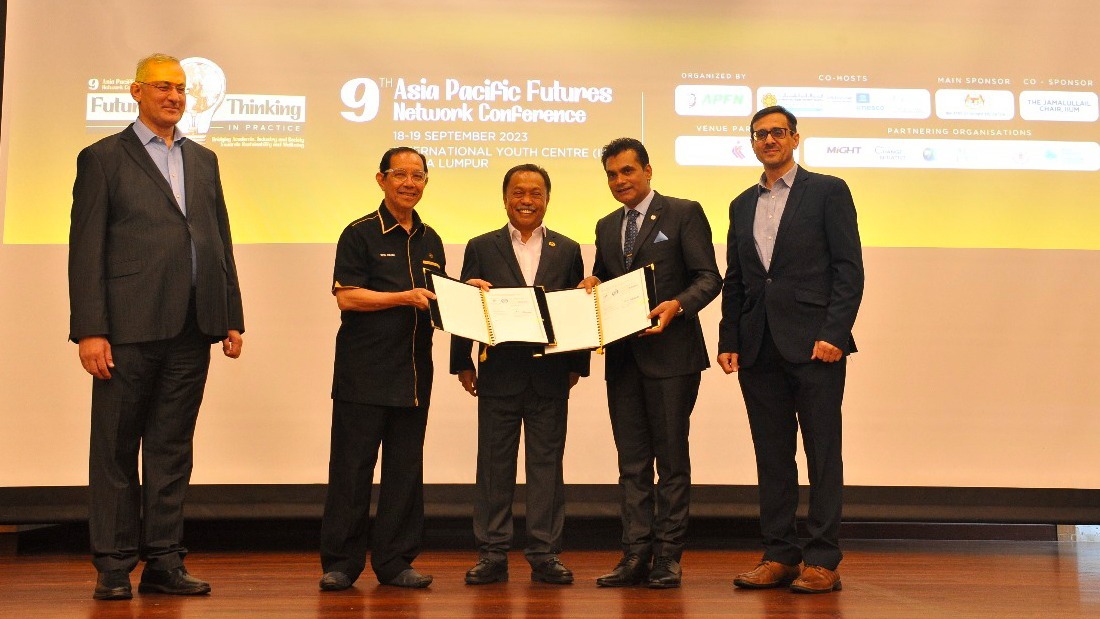 23 September 2023
The Islamic World Educational, Scientific and Cultural Organization (ICESCO) and the International Islamic University Malaysia jointly launched the ICESCO Chair for Sustainable Engineering, with a view to offer capacity-building for experts and researchers in the field of sustainable engineering, refining their skills, and enhancing scientific research and training systems.
The Chair's launch, which took place on Monday 18 September 2023, was attended by Dr. Muhammad Sharif, Advisor in the Science and Technology Sector at ICESCO, Dr. Tan Sri Dato' Dzulkifli Abdul Razak, Rector of the International Islamic University Malaysia, Mr. Muhammad Yusuf bin Apdal, Deputy Minister of Higher Education in Malaysia, and several officials from international organizations and research centers.
The launch of ICESCO's Chair for Sustainable Engineering comes within the framework of the Organization's participation in organizing the 9th Asia-Pacific Futures Network Conference, held by the International Youth Center in Kuala Lumpur, Malaysia, on 18-19 September 2023, under the theme "Foresight Thinking in Practice: Bridging the Gap Between Academia, Industry, and Society Towards Sustainability and Well-Being."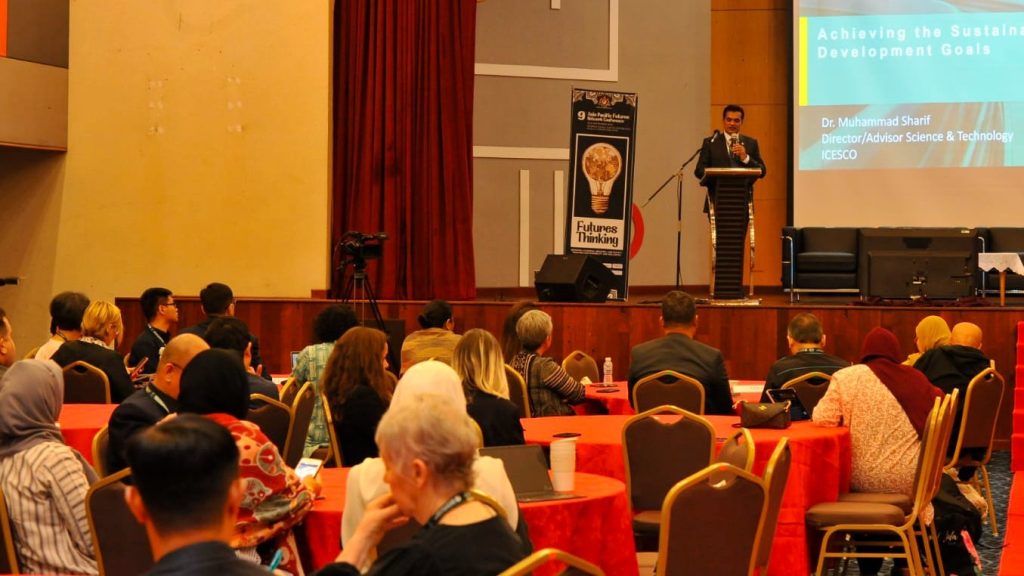 In his statement following the launch, Dr. Sharif highlighted the importance of establishing the ICESCO Chair for Sustainable Engineering, emphasizing that the partnership between the Organization and the University is a starting point for collaborative efforts aimed at attracting researchers, scientists, and students capable of advancing the field of engineering to contribute to sustainable development and promote scientific research and innovation in Malaysia and the Islamic World.
Dr. Abdul Razak, on his part, commended ICESCO's efforts in support of scientific research, emphasizing the importance of the Organization's programs in the fields of science and technology. He expressed his keenness to further develop the partnership between the Organization and the International Islamic University Malaysia.
According to the agreement's provisions, the Chair aims to enhance collaboration with the Asia-Pacific Futures Network through organizing workshops, brainstorming sessions, conferences, and training courses, as well as conducting studies on ways and mechanisms to promote students' engagement in fields of science, technology, engineering, and mathematics, and integrating foresight and sustainability studies into policy development for capacity-building in the field of engineering.