ICESCO at the Kazan Global Youth Summit:Genuine Values are Building Blocks for a Prosperous Global Future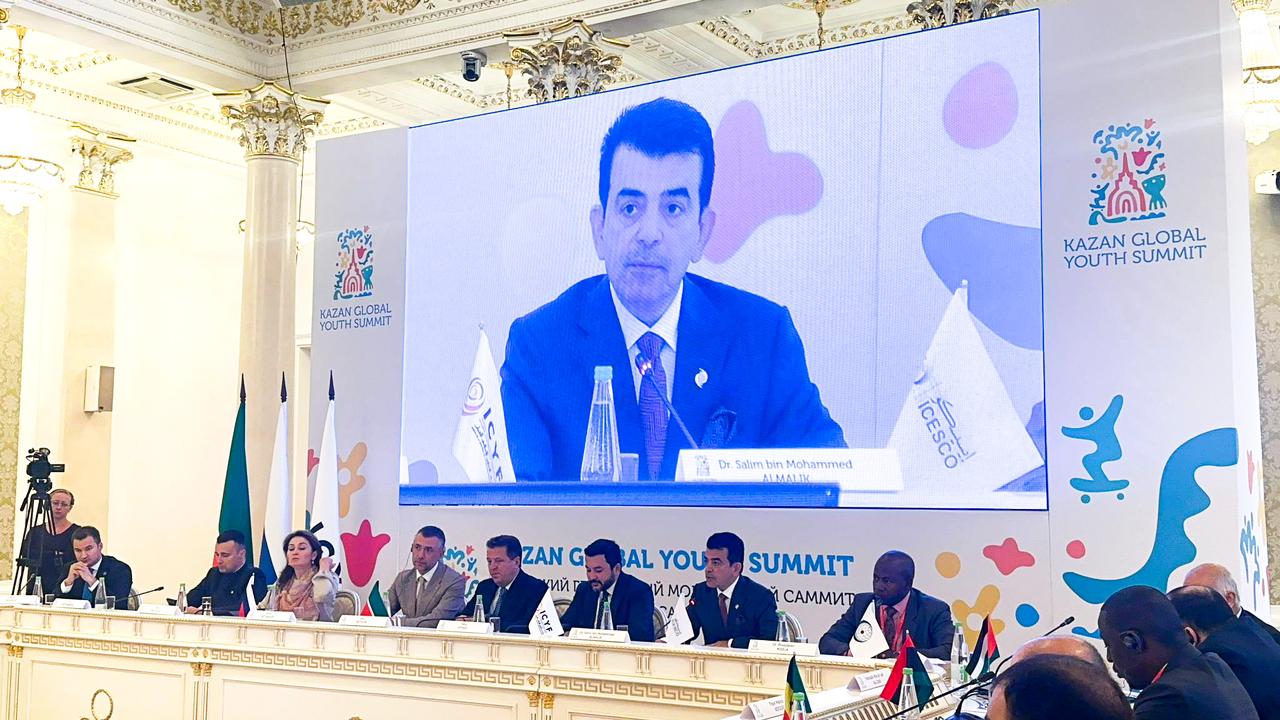 28 August 2023
Dr. Salim M. AlMalik, Director-General (DG) of the Islamic World Organisation for Education, Science, and Culture (ICESCO), emphasized the need to uphold genuine traditional values to build a prosperous global future. "The essence of such values cultivates the qualities of young people's character, empowering them to overcome the obstacles that impede their progress and allowing them to face arising challenges. Youth plays a key role and education should not only focus on qualifying them for future responsibilities, but also on equipping them with critical thinking skills to discern and reject all forms of violence and extremist discourse," he added.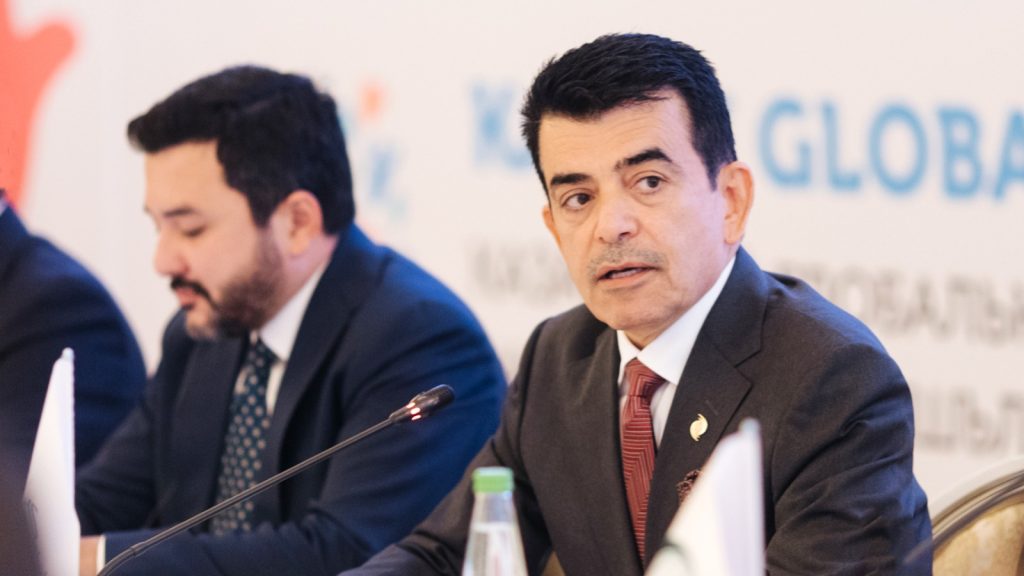 This came in his address, delivered on Monday, August 28, 2023, at the opening session of the Second Edition of Kazan Global Youth Summit 2023, organized by the government of the Republic of Tatarstan, in partnership with the Islamic Cooperation Youth Forum, from August 28th to the 30th, 2023, in Kazan, Republic of Tatarstan. The event brings together ministers, ambassadors, regional and international organizations, and several youth policymakers from 67 countries.
In his address, Dr. AlMalik commended the efforts made by the Republic of Tatarstan, in cooperation with the Islamic Cooperation Youth Forum, which culminated in selecting Kazan as the Youth Capital of the Organisation of Islamic Cooperation for 2022, emphasizing the importance of this summit, held under the theme "The Role of Traditional Values in the Education of Children and Youth in the Modern World" which underscores the necessity of instilling traditional values among youth to enable them to have unwavering stance while embracing global diversity.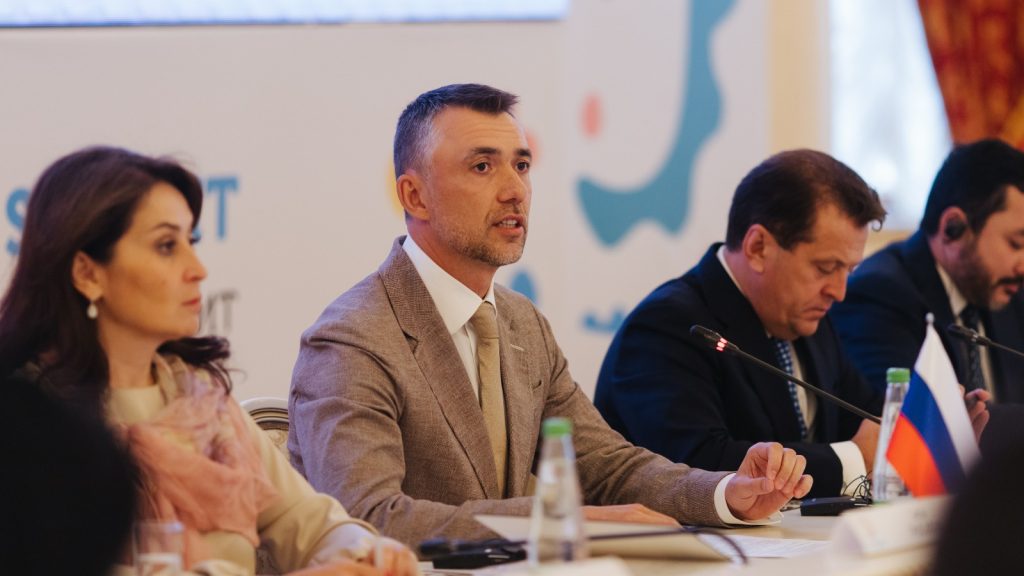 Moreover, he reaffirmed the importance of youth as a demographic force representing 16% of the global population and embodying its future, highlighting the challenges that must be overcome and addressed to build a thriving global community.
Furthermore, ICESCO DG highlighted the Organization's efforts to promote principles of coexistence and respect for cultural diversity in educational curricula through the organization of sports activities, training educators, and emphasizing the fundamental principles shared among all religions, including values of compassion, solidarity, appreciation, respect, unity, and understanding. "ICESCO looks forward to intensifying international cooperation for the dissemination of human values that are indispensable to overcoming current challenges," he stressed.
In conclusion, Dr. AlMalik lauded the International Exhibition and Museum of the Prophet's Seerah and Islamic Civilization, hosted at ICESCO Headquarters, in Rabat, which has garnered over three million visitors, explaining that the Exhibition embodies the great inherent human virtues and moral values, and indicating that ICESCO strives to ensure the seamless integration of the discourse of the Islamic world's civilization into the global discourse.