ICESCO Delegation Visits Imam Chafiou Faculty of the Comoros University in Moroni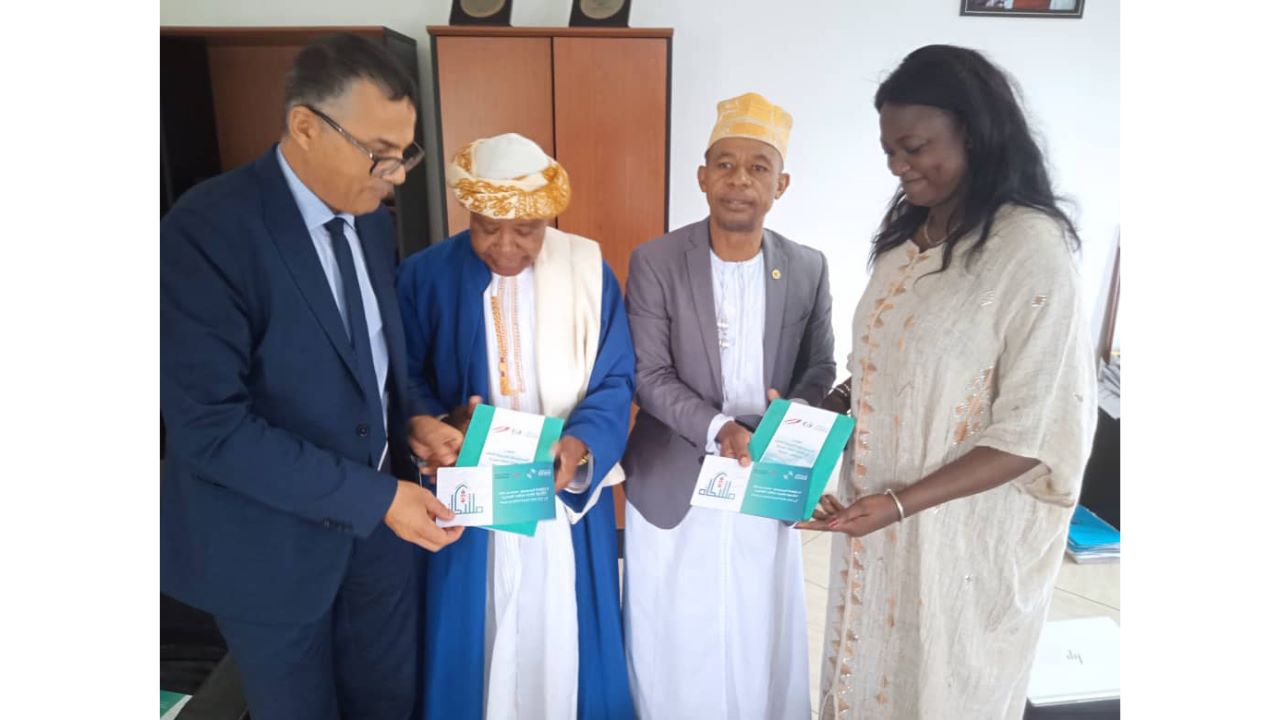 23 July 2023
The delegation accompanying Dr. Salim M. AlMalik, Director-General of the Islamic World Educational, Scientific and Cultural Organization (ICESCO), on an official visit to the Union of the Comoros, visited the headquarters of the Imam Chafiou Faculty of Islamic and Arab Sciences at the University of the Comoros. The delegation discussed with the faculty officials ways to promote cooperation between the two parties, namely through capacity building for young people and qualifying them in the fields of peace and security and by supporting the teaching of Arabic in non-Arab-speaking countries.
During the visit, which took place this Saturday, 22 July 2023, Ms. Ramata Almamy-Mbaye, director of the Humanities and Social Sciences Sector at ICESCO, reviewed the Organization's programmes and activities in the area of building the capacities of youth and qualifying them for leadership in peace and security, highlighting ICESCO's willingness to support the University in this area.
For his part, Mr. Adel Bouraoui, advisor to the Director-General in charge of ICESCO's Arabic language external bodies, praised the important educational and academic roles of the Imam Chafoui Faculty of Islamic and Arab Sciences and the Comoros University in general, namely in consolidating the values of moderation, middle-stance and coexistence affirming ICESCO's commitment to supporting the Arab-Islamic education at the Union of the Comoros through its initiatives to establish an ICESCO training centre of excellence in the field of Arabic language teaching in Moroni.
Dr. Ahmed Salim, Secretary General of the University Presidency, and Dr. Abdouraouf Abdou, Dean of Imam Chafiou Faculty, expressed their gratitude and appreciation for ICESCO's efforts to develop universities in its Member States, and the attention given to the University of the Comoros in the Organization's programmes. They also highlighted the importance of the technical and academic support provided by ICESCO to the University for the development of scientific research.