Review of cooperation prospects between ICESCO and CAF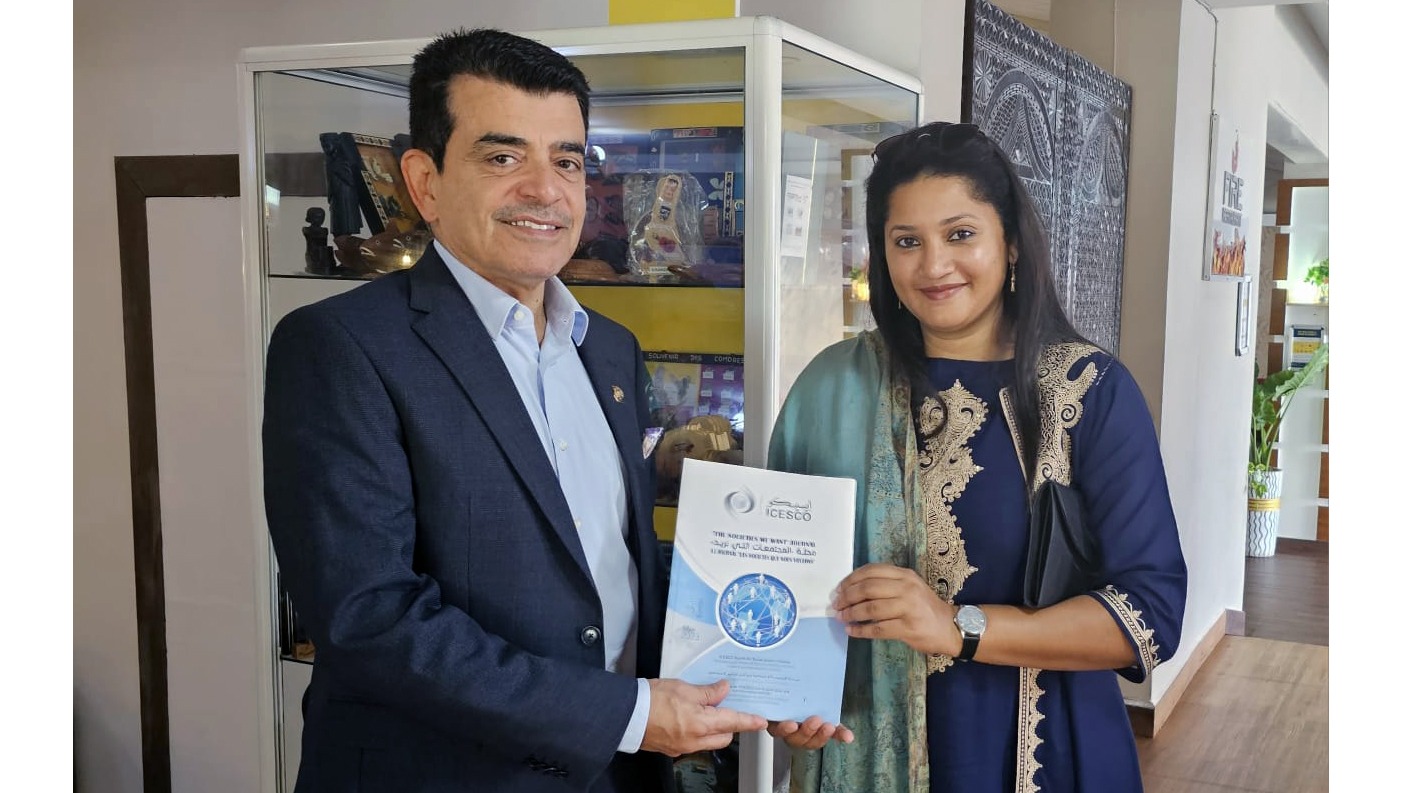 22 July 2023
Dr. Salim M. AlMalik, Director General of the Islamic World Educational, Scientific and Cultural Organization (ICESCO), met with Ms. Kanizat Ibrahim, Vice-President of the Confederation of African Football (CAF), and discussed cooperation between the Organization and the Federation, particularly in terms of encouraging women in the Islamic world to engage in sports activities, and consolidating values through sport.
At the start of the meeting, held in Moroni in the presence of Ms. Ramata Almamy Mbaye, Head of the Human and Social Sciences Sector, and Mr. Adel Bouraoui, Advisor to the Director-General in charge of ICESCO's external Arabic language centers, Dr. AlMalik expressed his thanks to Ms. Kanizat for her valuable participation in January 2023 in ICESCO's first International Forum: "Women in Sport," praising her successful professional career, as one of the sports icons in the Comoros and Africa, and the first woman to hold the position of Vice President of CAF.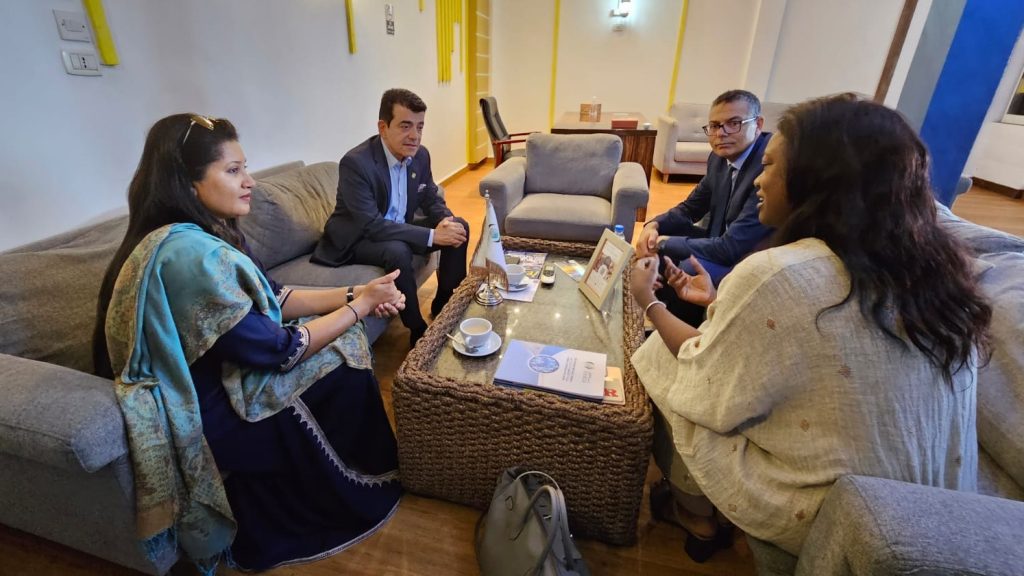 During the meeting, which was held on Saturday 22 July 2023, ICESCO officials presented the Organization's initiative to reintegrate street children through sport, in particular football. They also reaffirmed ICESCO's conviction of the importance of promoting women's participation in Africa and the Islamic world in sporting activities, including football, and of supporting women leaders at the head of national and international sports structures.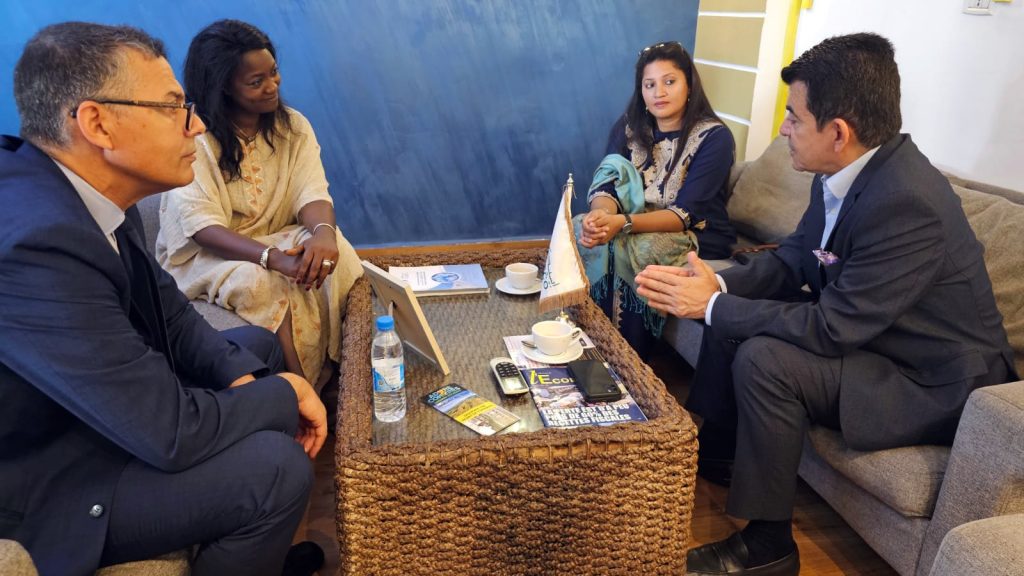 The meeting also touched upon proposals for cooperation between ICESCO and CAF, notably about youth, the integration of women from the Islamic world into sporting activities, the consolidation of values through sport and the promotion of the educational dimension of sport, particularly football.
Both parties agreed to pursue coordination to agree on several specific programs and projects for cooperation between ICESCO and CAF and sign an agreement thereon.
At the end of the meeting, Dr. AlMalik presented Ms. Kanizat with the fifth edition of "The Societies We Want" magazine, published by ICESCO on its "Sport for Social Impact: Harnessing the Power of Sport to Build Inclusive and Resilient Societies" initiative.