ICESCO and the Union of Comoros agree to strengthen cooperation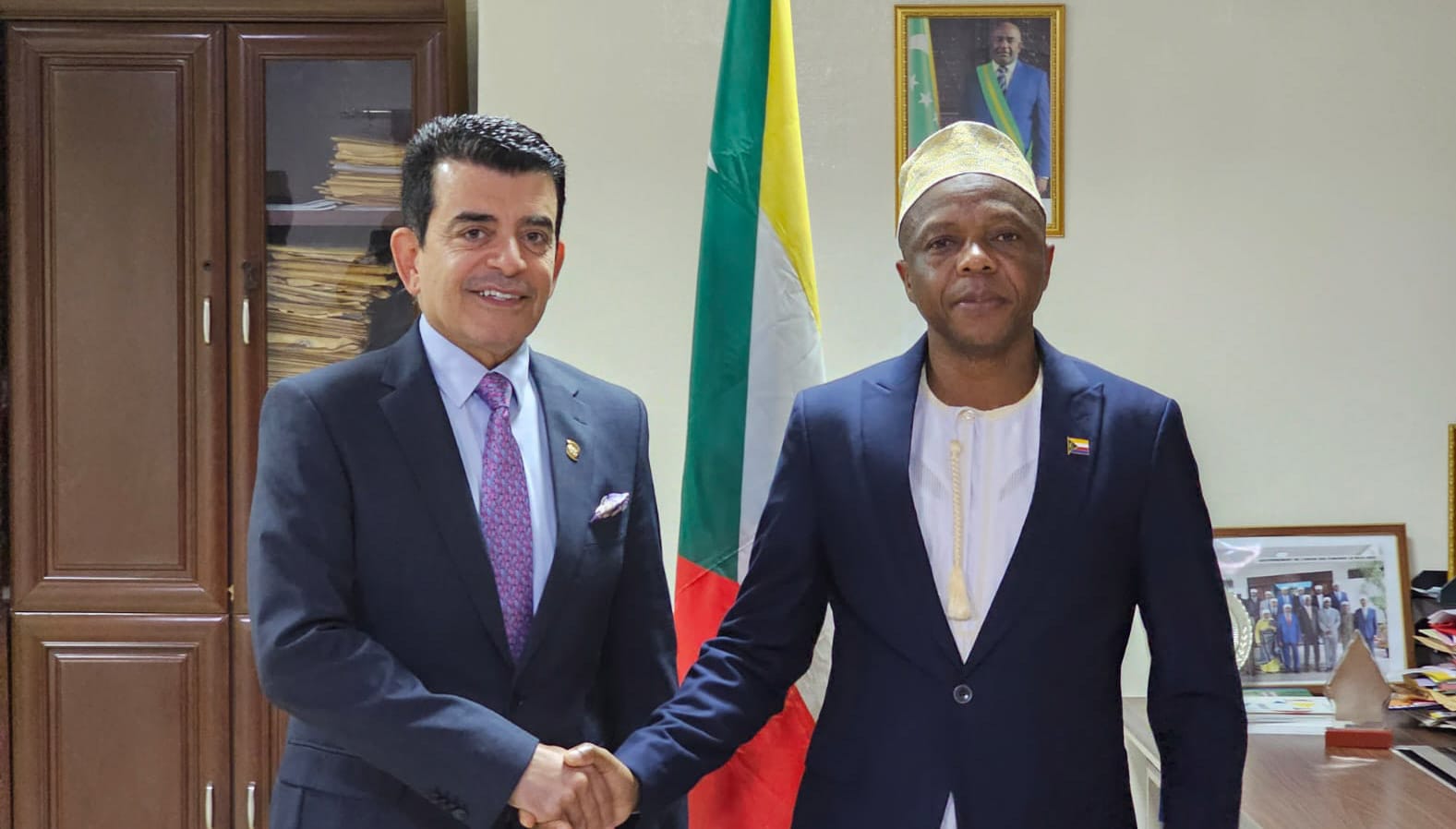 22 July 2023
Dr. Salim M. AlMalik, Director General of the Islamic World Educational, Scientific and Cultural Organization (ICESCO), began his official visit to the Union of the Comoros with a meeting with Dr. Takiddine Youssouf, Minister of National Education, Scientific Research, Training and Professional Integration, President of the National Commission. The two officials exchanged views on strengthening cooperation between ICESCO and the Union of the Comoros in the fields of education, higher education, vocational training, capacity-building for women and youth, the teaching of Arabic and the integration of the values of coexistence and peace into educational curricula, the use of sport to consolidate these values, and the preservation of heritage sites.
During the meeting, which took place on Friday 21 July 2023 at the Ministry headquarters in Moroni, Dr. AlMalik reviewed ICESCO's vision and strategic orientations, which place Africa at the top of its priorities, and pay particular attention to women and youth issues, heritage preservation and adaptation to the needs of Member States in its action plans, pointing out that the Organization has adopted openness to serve its Member States.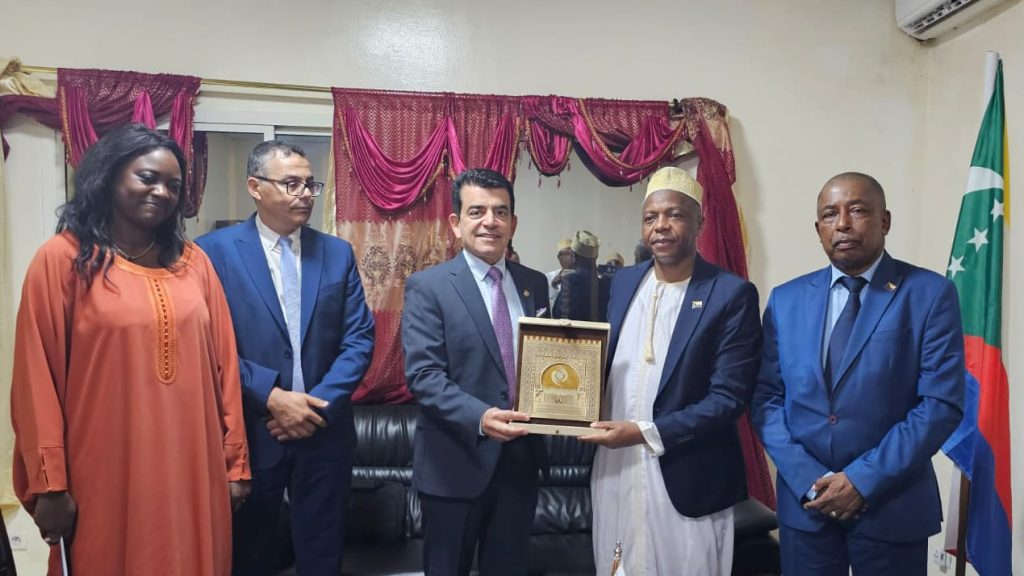 Dr. AlMalik added that ICESCO strongly supports the development of education systems in its Member States, and underlined the Organization's support for the teaching of Arabic in non-Arabic-speaking countries, through the creation of national training poles of excellence in the field of Arabic language teaching.
For his part, Dr. Youssouf expressed his deep appreciation for the great support the Comorian education sector has received from ICESCO in recent years, particularly during the COVID-19 pandemic, which enabled the Comoros to ensure the continuity of the educational process. He also reviewed the projects that the Ministry plans to implement with ICESCO's support.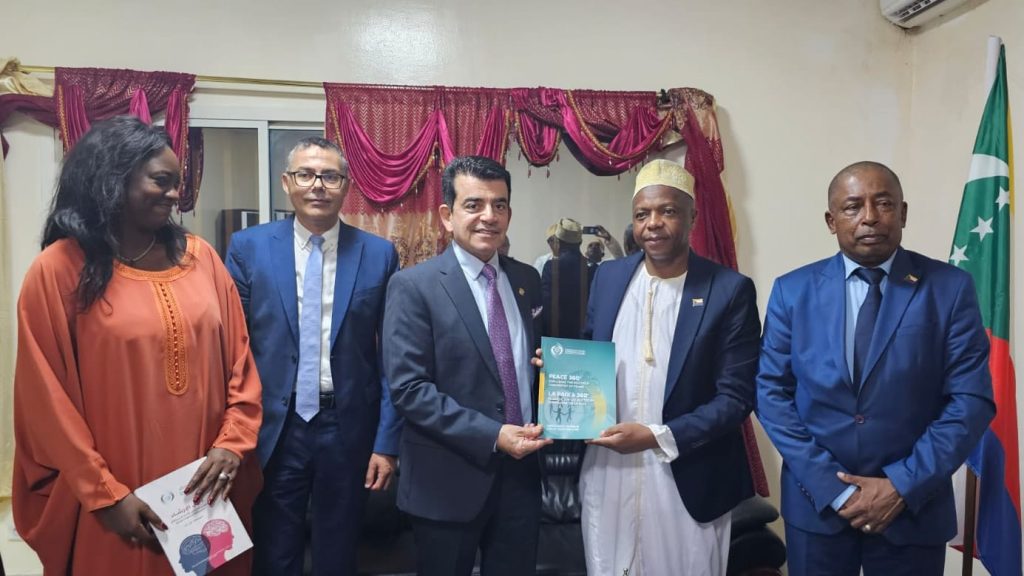 The two parties agreed to work together to build the capacities of educational and university institutions in the Union of the Comoros, through ICESCO's creation of a national center of excellence in Arabic language training, and its technical support for the creation of a PhD program and a faculty of medicine. It was also agreed to pursue coordination to establish appropriate funding mechanisms for cooperation programs.
The meeting was attended by Ms. Ramata Almamy Mbaye, Head of ICESCO's Human and Social Sciences Sector, and Mr. Adel Bouraoui, Advisor to the Director-General in charge of ICESCO's external Arabic language centers. It also brought together a number of senior education officials from the Union of the Comoros.