ICESCO and IWB explore cooperation relations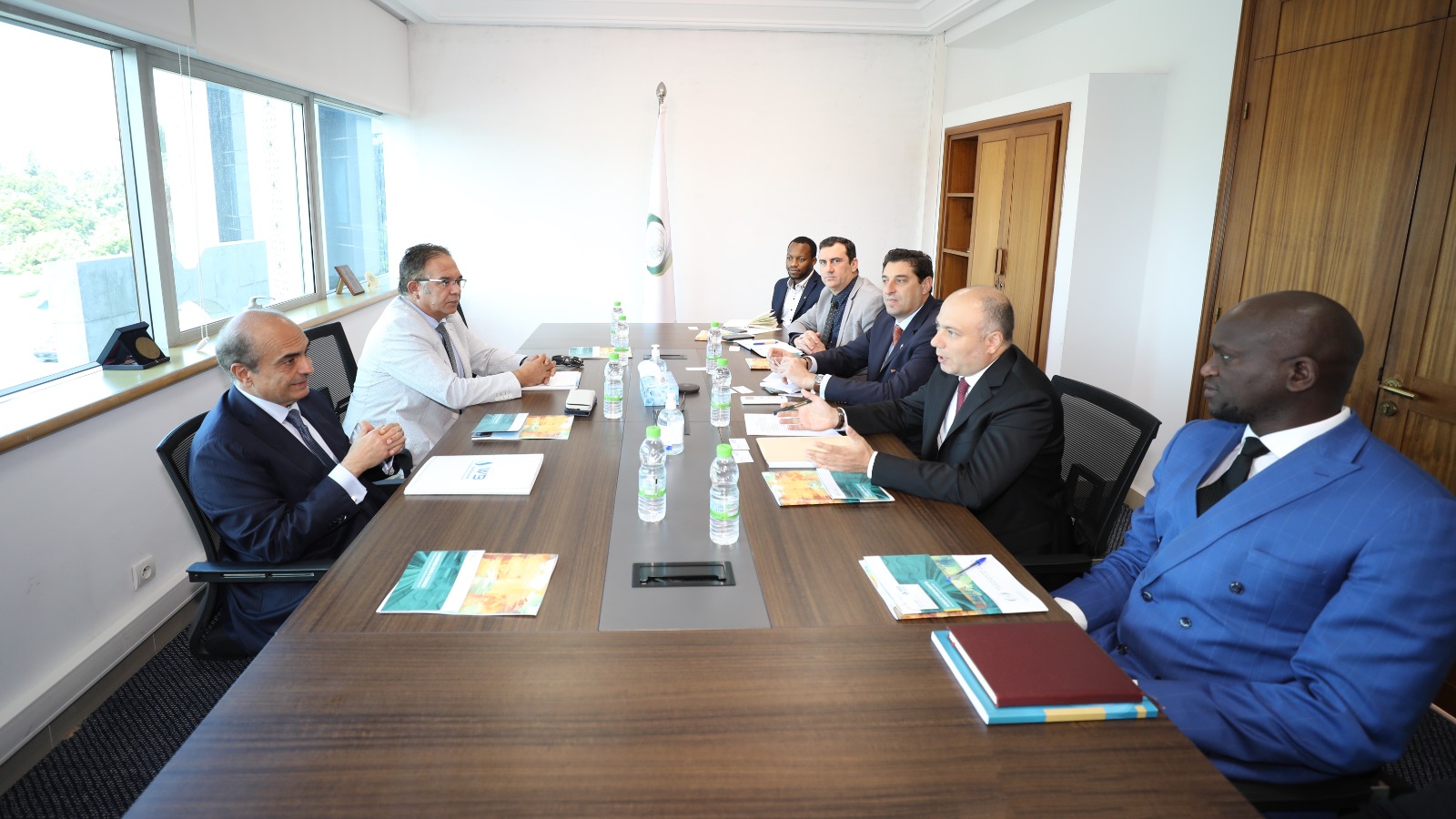 10 July 2023
The Islamic World Educational, Scientific and Cultural Organization (ICESCO) and the International Water Bank (IWB) held a meeting to discuss prospects for cooperation between the Organization and the Bank in promoting water security and quality in the countries of the Islamic world by mobilizing the necessary resources to implement joint initiatives, programs and projects aimed at developing infrastructure and innovative technology in the field of water and sanitation and drilling wells in fragile areas.
ICESCO was represented at the meeting, held on Friday, July 7, 2023, at the Organization's headquarters in Rabat, by Mr. Anar Karimov, Head of the International Partnerships and Cooperation Sector, Mr. Mohamed Hedi Shili, Head of the Legal Affairs and International Standards Department, along with several experts from ICESCO's Sectors of Science, Technology and Human and Social Sciences. The Bank was represented by Mr. Rashad Shawa, Founder and Chairman of the Bank, and Dr. Shaddad Atili, Secretary-General of the Bank's Board of Directors.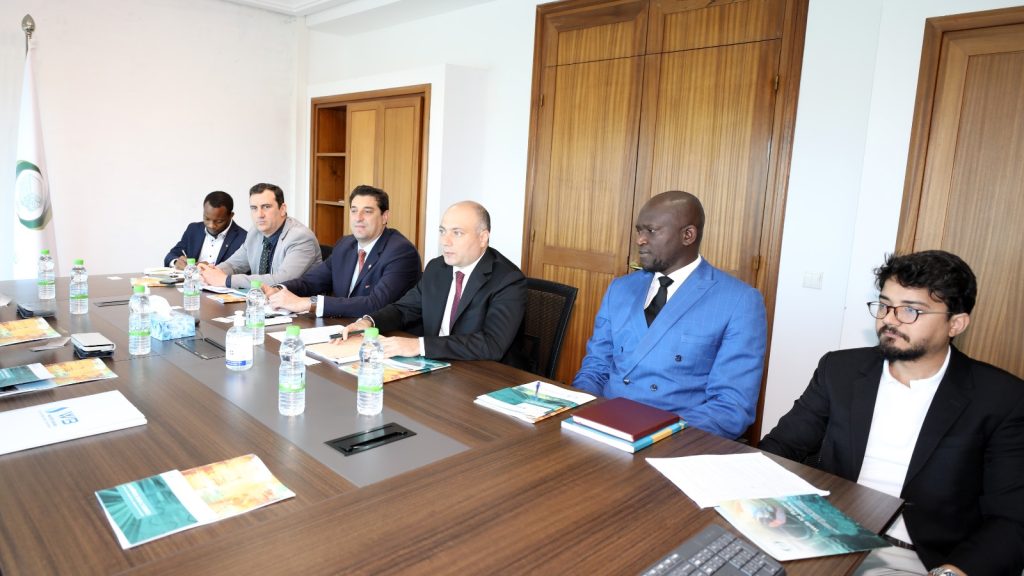 During the meeting, Mr. Karimov highlighted ICESCO's vision and strategic orientations in the field of water, stressing that the Organization accords great importance to water issues, as it works to design and implement programs and projects that serve the sustainable development goals and contribute to addressing the Member States' needs. The ICESCO official mentioned a number of relevant programs, notably the Program to Improve Water and Sanitation Services in 1000 Rural Schools in the Islamic World, expressing his keenness to build fruitful cooperation relations with the International Water Bank.
For his part, Mr. Rashad Shawa shed light on the Bank's strategy and efforts in the field of water and the importance it accords to mobilization as an effective mechanism to solve water-related crises through a comprehensive approach, stressing the keenness of the Bank to cooperate with ICESCO to contribute to achieving the SDG 6 (Ensure access to water and sanitation for all).