ICESCO Director-General receives Yemeni Minister of Information, Culture and Tourism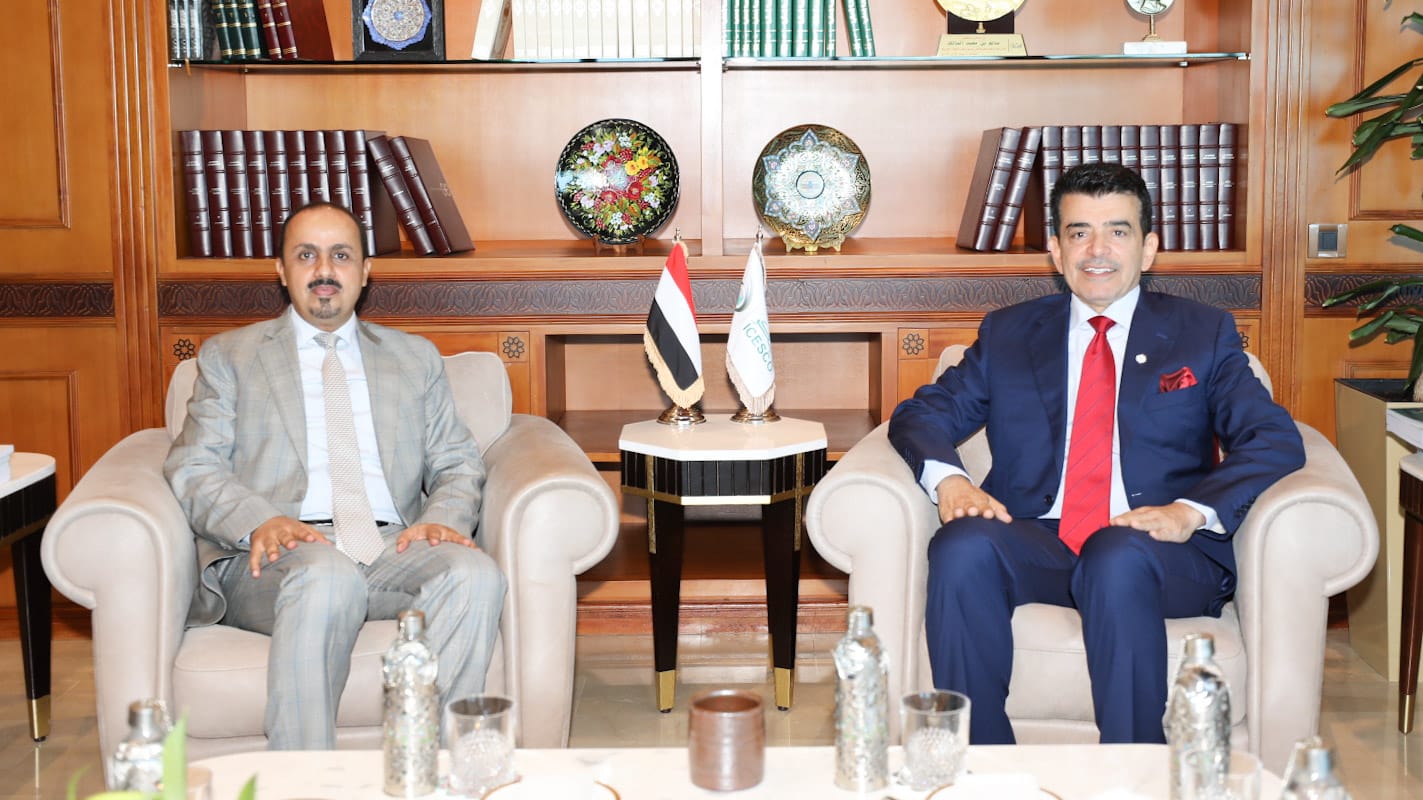 23 June 2023
Dr. Salim M. AlMalik, Director-General (DG) of the Islamic World Educational, Scientific and Cultural Organization (ICESCO), and Mr. Muammar Al-Eryani, Minister of Information, Culture and Tourism of the Republic of Yemen, discussed ways to enhance the outstanding partnership between ICESCO and Yemen, especially in the fields of culture, heritage preservation and valorization, and building the capacities of workers in the field.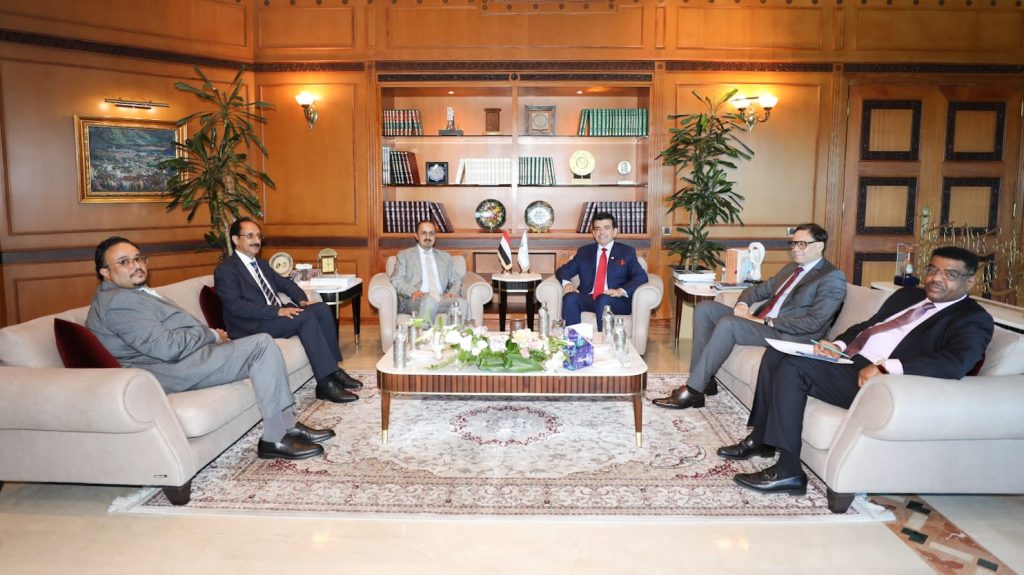 During the meeting, held on Thursday (June 22, 2023) at ICESCO Headquarters, in Rabat, in the presence of Ambassador Ezzeddin Al-Asbahi, Ambassador of Yemen to Morocco, and the delegation accompanying the Minister, Dr. AlMalik reviewed the Organization's key projects and programs in its areas of competence in Yemen, especially in the field of supporting education and building the capacities of young people, including the project of girls catch-up education, in cooperation with Al-Khair Charity for Humanitarian Relief, funded by the King Salman Center for Relief and Humanitarian Aid.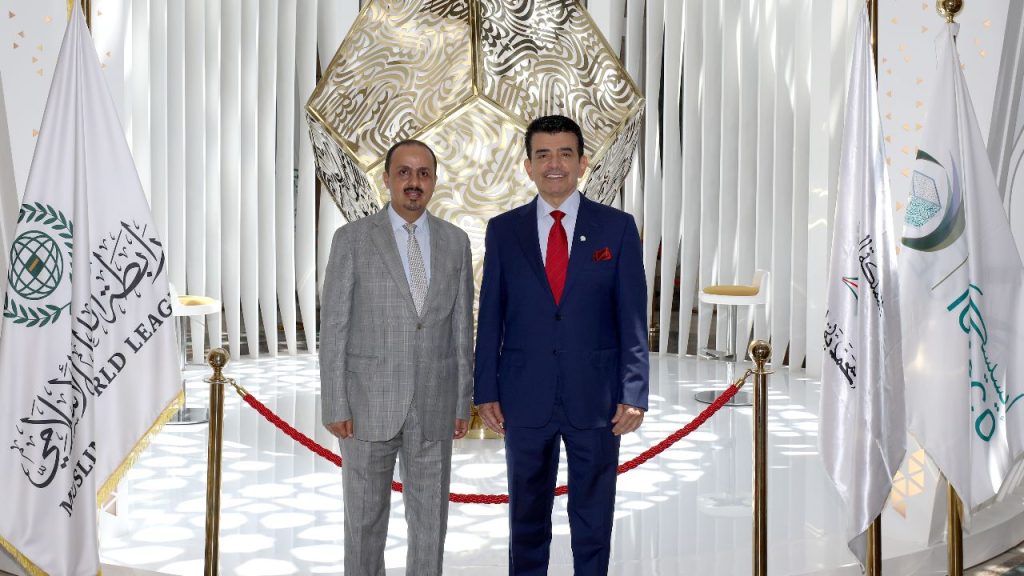 ICESCO DG added that the Organization attaches great importance to supporting Yemen in the field of preserving and promoting heritage; it inscribed several Yemeni historical sites and cultural elements on ICESCO's Islamic World Heritage List, highlighting the Organization's willingness to provide support in line with the priorities and needs specified by the Yemeni competent authorities.
For his part, Mr. Al-Eryani commended the qualitative leap that ICESCO witnessed during the past three years, and its roles in serving its Member States, stressing Yemen's willingness to develop fruitful cooperation with ICESCO and expand joint programs and projects.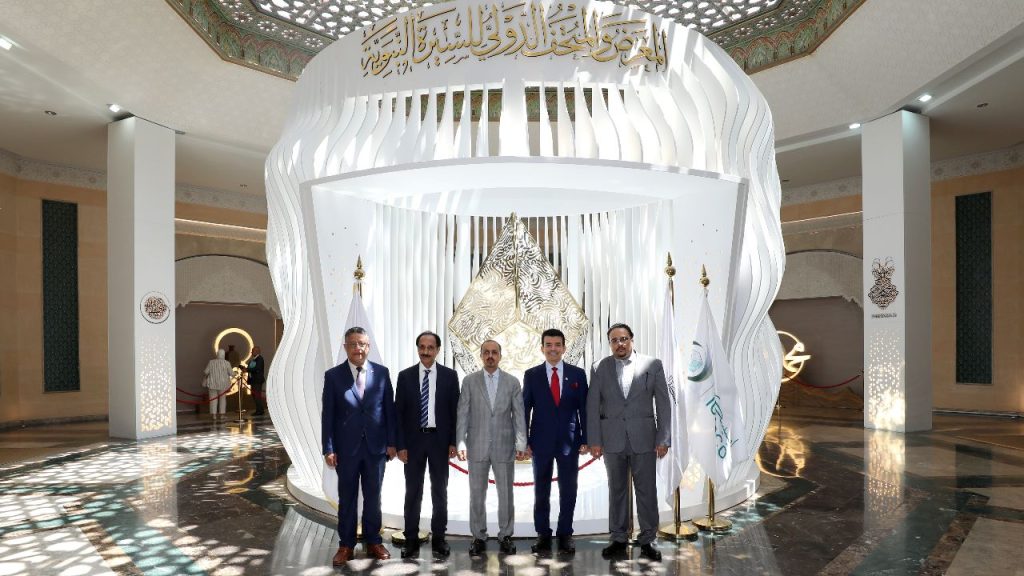 The meeting discussed a number of proposals for cooperation programs and projects between ICESCO and the Yemeni Ministry of Information, Culture and Tourism. The meeting saw the presence of Dr. Mohamed Zinelabidine, Head of ICESCO Culture and Communication Sector, and Ambassador Khaled Fathalrahman, Director of the Center for Civilizational Dialogue.
After the meeting, Dr. Al-Malik accompanied Mr. Al-Eryani and his delegation on a tour of the pavilions and sections of the International Exhibition and Museum of the Prophet's Seerah and Islamic Civilization, which ICESCO currently hosts at its headquarters, in strategic partnership with the Muslim World League and the Mohammadia League of Scholars, documenting in detail the biography of our Prophet, peace and blessings be upon him, through the latest display technologies.