ICESCO and Moroccan National Agency for Fight against Illiteracy Discuss Strengthening Cooperation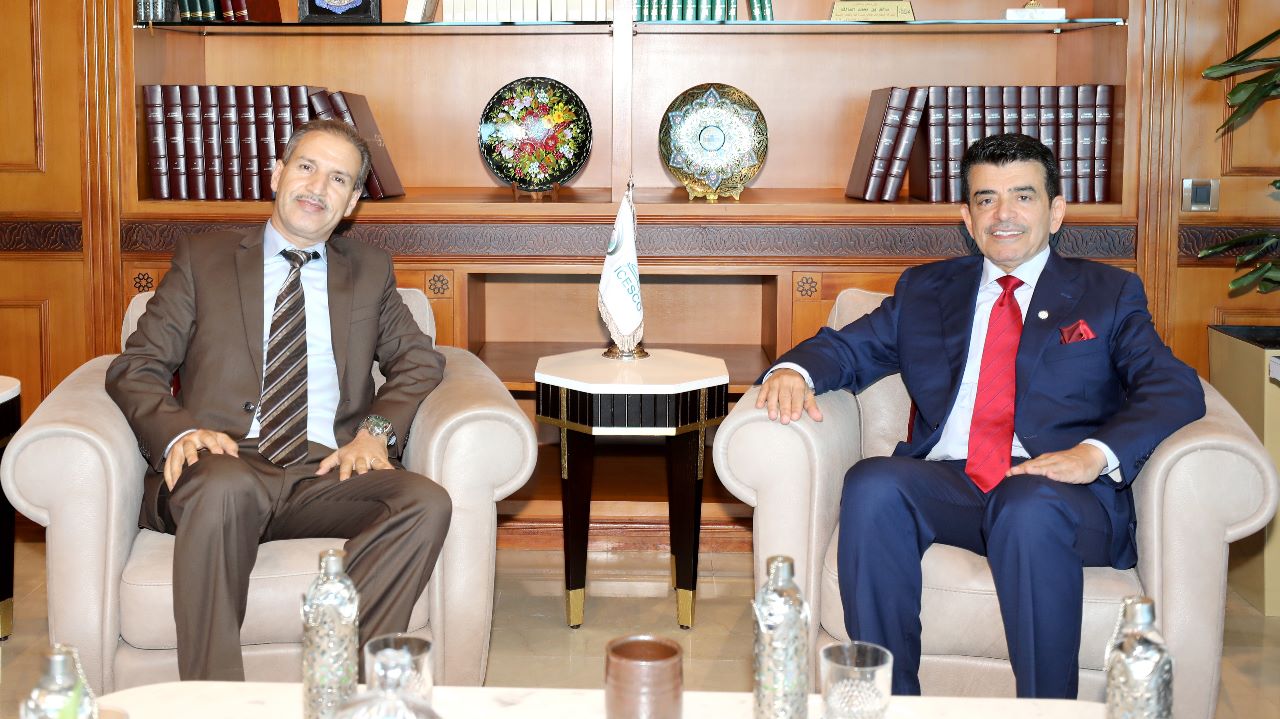 23 June 2023
Dr. Salim M. AlMalik, Director-General (DG) of the Islamic World Educational, Scientific and Cultural Organization (ICESCO), met with Dr. Abdel-Wadoud Kharbouch, Director-General of the Moroccan National Agency for the Fight against Illiteracy, where they discussed ways to enhance cooperation between the Organization and the Agency, and share experiences with the authorities concerned with the fight against illiteracy in Muslim countries.
At the outset of the meeting, held on Thursday (June 22, 2023), at ICESCO Headquarters, in Rabat, Dr. AlMalik stressed the importance of eradicating all forms of illiteracy, which is no longer limited to the lack of reading and writing skills but has taken new forms with the global developments.
ICESCO DG also commended the efforts made by the Agency and the bilateral cooperation, recently demonstrated by the organization of the International Conference on Lifelong Learning, and the signing of a framework agreement to collaborate in the implementation of development projects in the field of literacy, and the consolidation of the concept of lifelong learning.
For his part, Dr. Khabrouch welcomed the cooperation between ANLCA and ICESCO and expressed his thanks to the Organization and its Director-General for this partnership.
Discussions also focused on proposals and ideas for innovative programs and projects in the field of literacy, which can be applied in Muslim countries, to address this phenomenon and broaden the concept to include technological, digital, functional literacy, etc.
Dr. Barry Koumbou, Head of ICESCO's Education Sector, also attended the meeting.