ICESCO Director General receives Azerbaijani Minister of Culture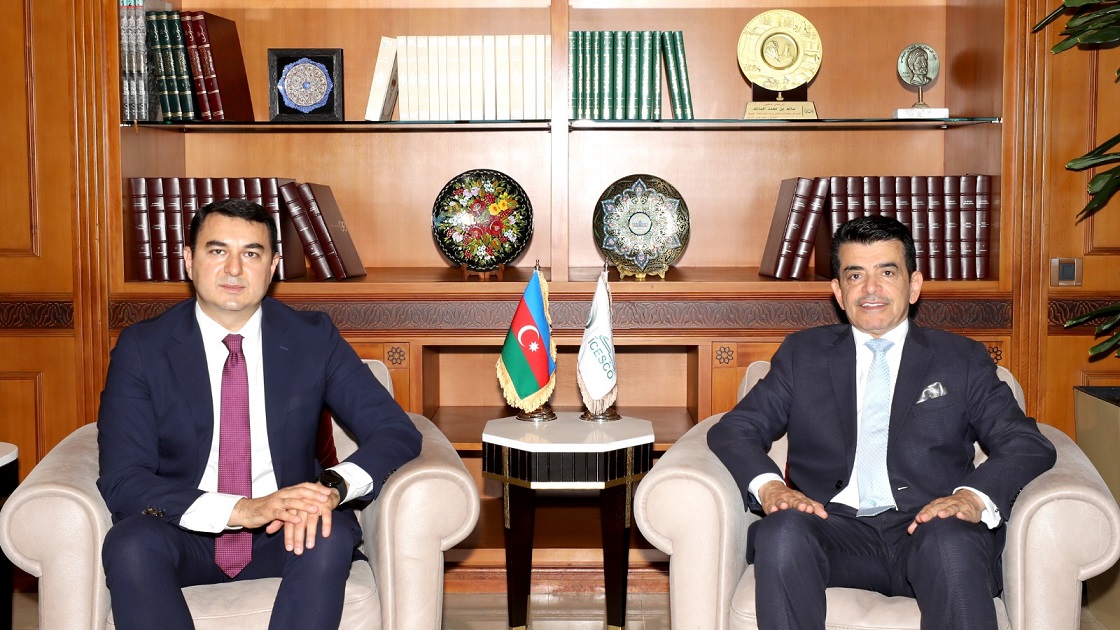 22 June 2023
The Director-General of the Islamic World Educational, Scientific and Cultural Organization (ICESCO), Dr. Salim M. Al-Malik, received Mr. Adil Gabil Karimli, Minister of Culture, President of the Azerbaijani National Commission for Education, Science and Culture, and together discussed ways to promote the distinguished partnership between ICESCO and Azerbaijan in the fields of education, science and culture.
During the meeting, held on Wednesday, June 21, 2023, at ICESCO Headquarters in Rabat, Dr. Al-Malik commended the distinguished partnership relations between ICESCO and Azerbaijan and the sustained support of H.E. President Ilham Aliyev, President of the Republic of Azerbaijan.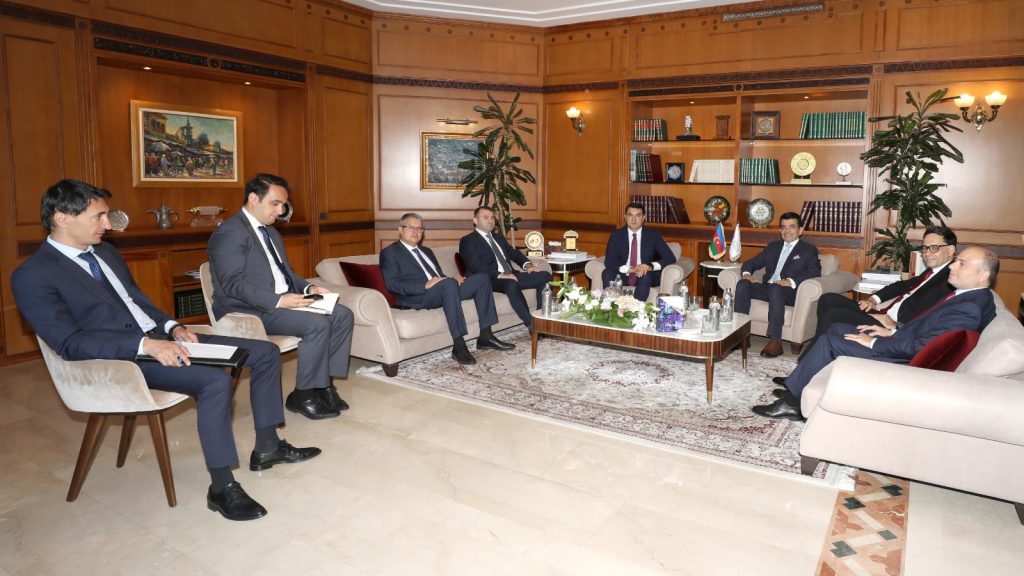 Moreover, the Director-General highlighted the main axes of the Organization's forward-looking vision and strategic orientations, and the key initiatives, programs and projects currently being implemented, particularly those pertaining to building the capacities of young people in the fields of technology and innovation, supporting women, developing educational systems, and consolidating the values of coexistence and civilizational dialogue. Dr. AlMalik also reaffirmed that ICESCO adopts an open-door policy in service of its Member States and Muslim communities around the world.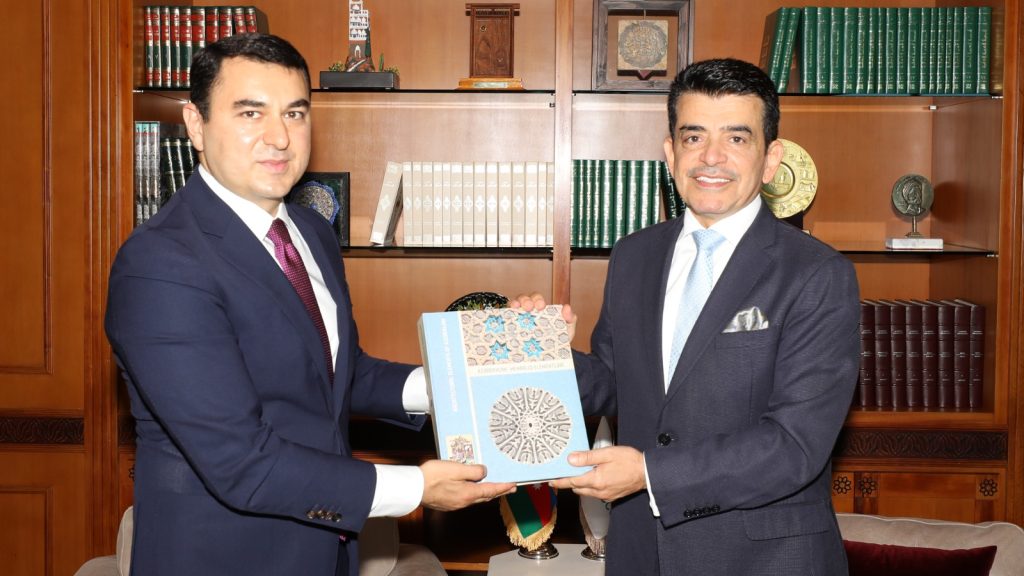 For his part, Mr. Karimli stressed that ICESCO is a strategic partner of Azerbaijan in the fields of education, science and culture, stating that the relations between the two parties enjoy great support from President Ilham Aliyev and First Vice-President, First Lady Mehriban Aliyeva. He added that Azerbaijan is keen to develop partnerships through cooperation in the implementation of more programs and projects.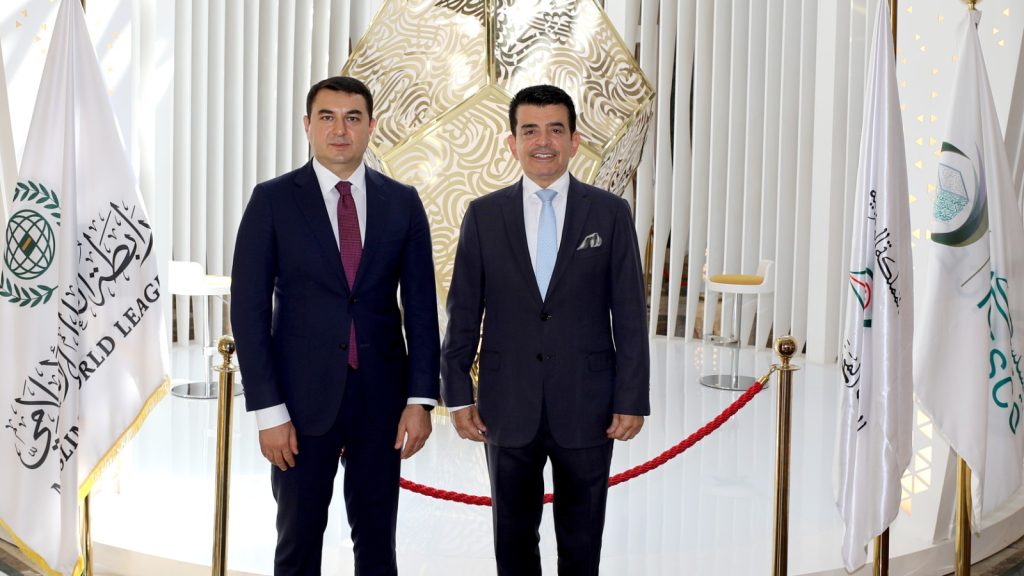 The meeting discussed several interests and ongoing activities, including arrangements for the opening of ICESCO's regional office in Baku, proposals for new programs and projects for cooperation, developments in the partnership between the two parties in the cultural field, and the outcomes of a number of projects and programs implemented in cooperation between ICESCO and many of Azerbaijani bodies.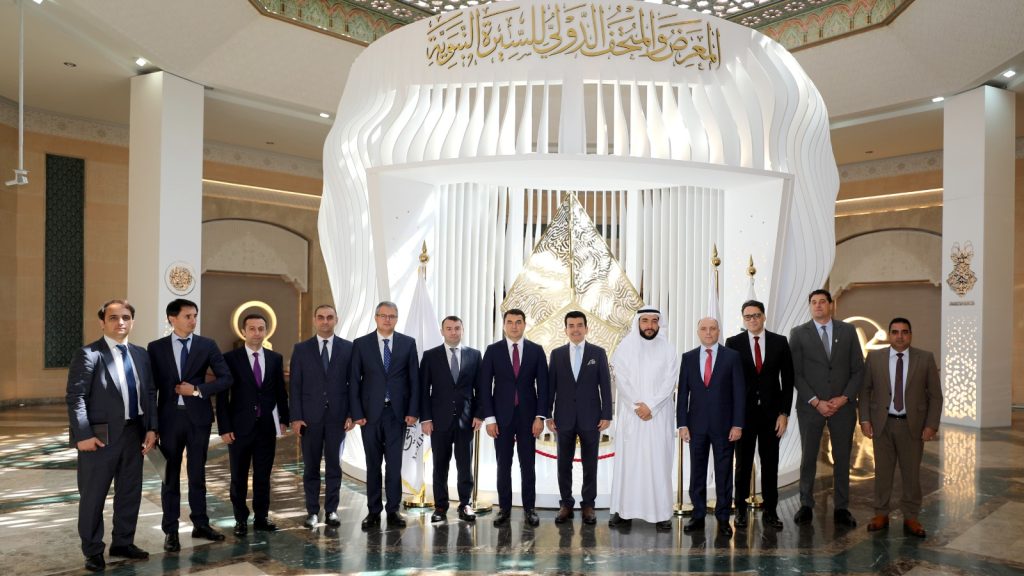 The meeting was attended by Amb. Nazim Samadov, Ambassador of the Republic of Azerbaijan to the Kingdom of Morocco and the delegation accompanying the Minister, along with several ICESCO officials, namely Dr. Mohamed Zain El Abidin, Head of the Culture and Communication Sector, Mr. Anar Karimov, Head of the International Partnerships and Cooperation Sector, and Mr. Mohamed Hedi Shili, Head of the Legal Affairs and International Standards Department.