ICESCO Director General participates in international symposium on role of media in supporting identity of Al-Quds Al-Sharif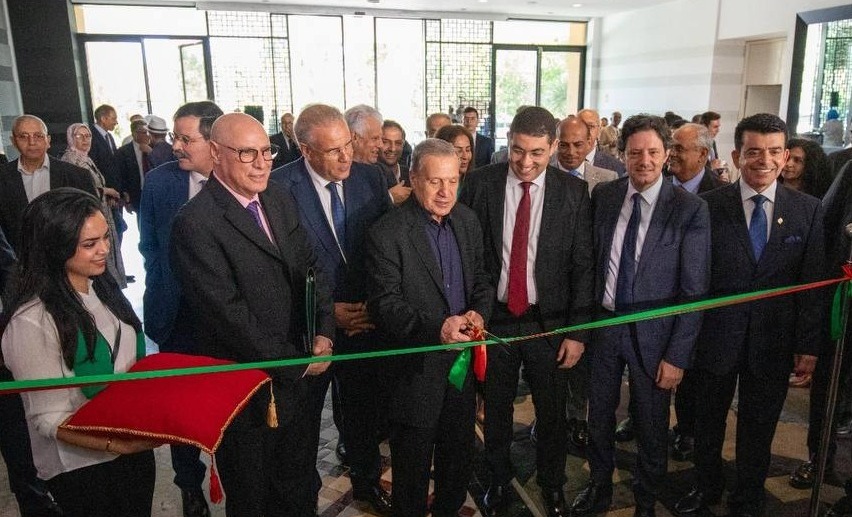 21 June 2023
Dr. Salim Al-Malik, Director General of the Islamic World Educational, Scientific and Cultural Organization (ICESCO), attended the international symposium on "The Role of the Media in Supporting the Cultural Identity of Al-Quds Al-Sharif," organized by the Ministry of Youth, Culture and Communication in the Kingdom of Morocco, in cooperation with Bayt Mal Al-Quds Agency, in conjunction with the meetings of the Arab Ministers of Information, which Morocco hosts from 19 to 21 June.
The symposium, which was held on Tuesday 20 June 2023, witnessed a high-level attendance that included ministers and officials from Arab ministries of information, heads of specialized Arab organizations and federations, as well as ambassadors and representatives of Arab diplomatic missions accredited in Rabat, and experts in the field of journalism and media from several Arab countries.
Dr. Al-Malik affirmed that his attendance at the symposium is part of ICESCO's established orientations to support Al-Quds Al-Sharif and to promote and protect the civilizational identity of the city, noting that the Organization is striving to support Palestinian institutions in the fields of education, science and culture, and contribute to preserving and valuing the cultural heritage of the city, and preserving its identity.
The symposium tackled two themes, the first dealt with: "the question of Al-Quds Al-Sharif in the Arab and international media: contents and trends," while the second theme dealt with the effective media treatment of the question of Al-Quds Al-Sharif in the Arab world, aimed at drawing attention to the risks of promoting misrepresentations, misleading notions and fallacious terms about Al-Quds Al-Sharif and the Palestinian cause.