ICESCO Participates in Arab Radio and TV Festival and ASBU Exhibition in Tunis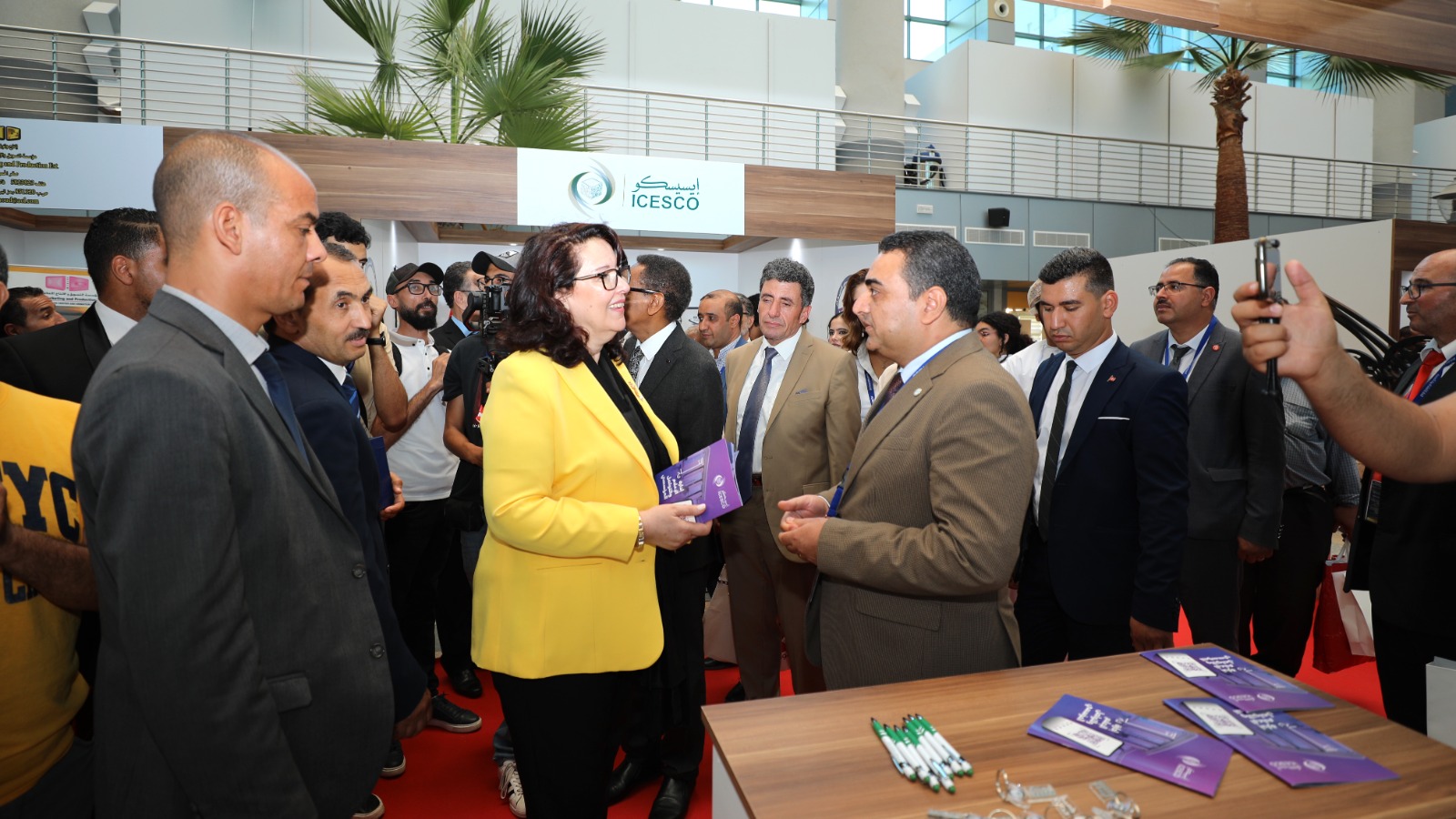 13 June 2023
The Islamic World Educational, Scientific and Cultural Organization (ICESCO) is participating in the 23rd Edition of the Arab Radio and Television Festival, and the ASBU Exhibition, organized by the Arab States Broadcasting Union (ASBU) in partnership with the Tunisian Ministry of Cultural Affairs, on 12 – 15 June 2023, in the capital Tunis, under the theme: "Arts and Culture Unite Us."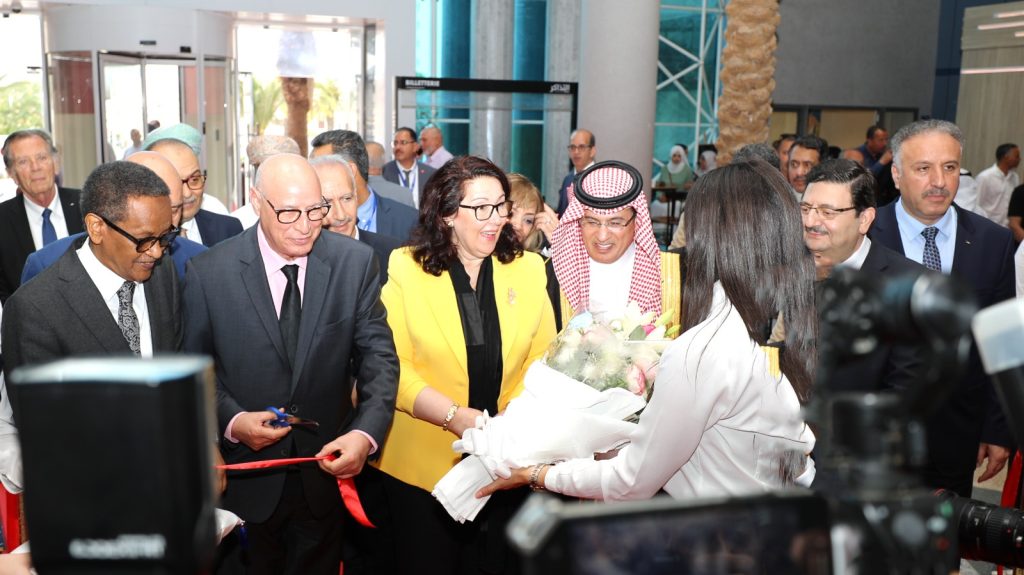 The launching ceremony of this edition held on Monday evening, 12 June 2023, saw the participation of high-profile officials, media professionals and artists, including Dr. Hayat Katat Al-Qarmazi, Tunisian Minister of Cultural Affairs, Dr. Boutros Al-Hallaq, the Syrian Minister of Information, Minister Ahmed Assaf, General Supervisor of the Palestinian Official Media, Mr. Mohammad al-Harithi, ASBU President of the Saudi Radio and Television Corporation, Mr. Abdul Rahim Suleiman, ASUB Director General, as well as representatives of production companies and Regional and international media organizations.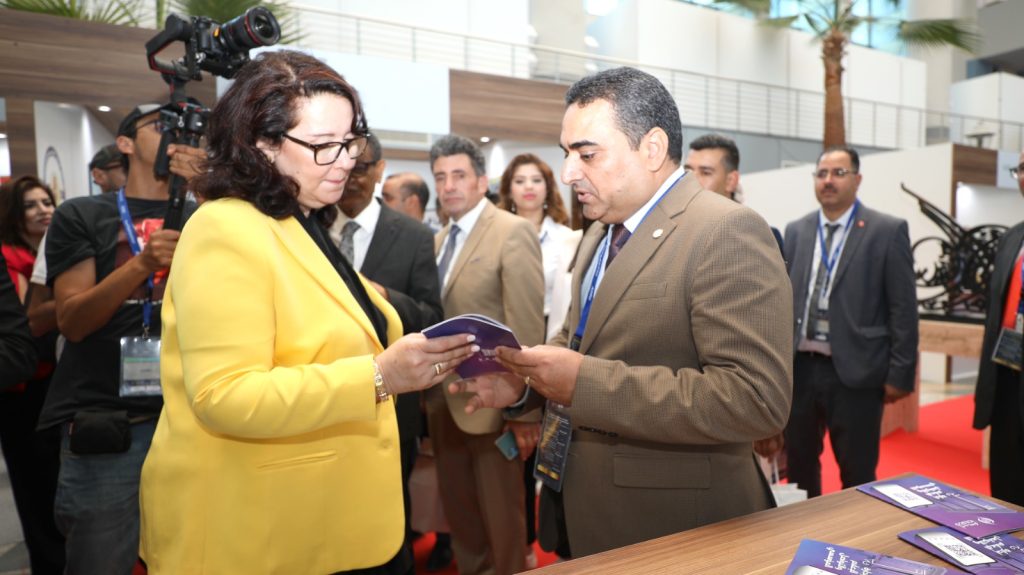 The Tunisian Minister of Cultural Affairs and the Syrian Minister of Information were honored during the Ceremony, which also included the honoring of Arab artists, namely: Sherine from Egypt, Milad Youssef and Rawa Al-Saadi from Syria, George Khabbaz from Lebanon, Fatima Al Hosani from the UAE, and Hassan Garfal from Libya, and Sanaa Akroud from Morocco. The Ceremony included an artistic show entitled "Arabian Perfumes" by the composer and artist, Mohamed Ali Kammoun.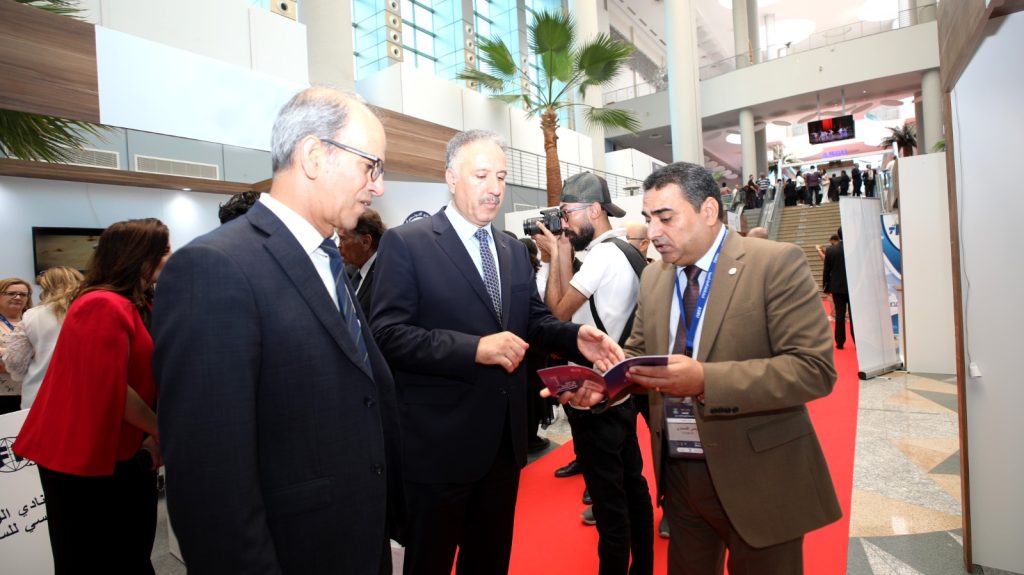 On Tuesday morning, (13 June 2023), the ASBU exhibition of technology, equipment and software market was inaugurated, with the participation of major production and technology companies in the field of media, broadcasting and television institutions, and several international organizations. ICESCO participated in the Exhibition with a special pavilion, to introduce the Organization's digital production in the fields of education, science and culture, including educational and intellectual programs, training sessions, poetry collections and other productions. The Organization provides streaming and free downloads on its website and its accounts and pages on social media.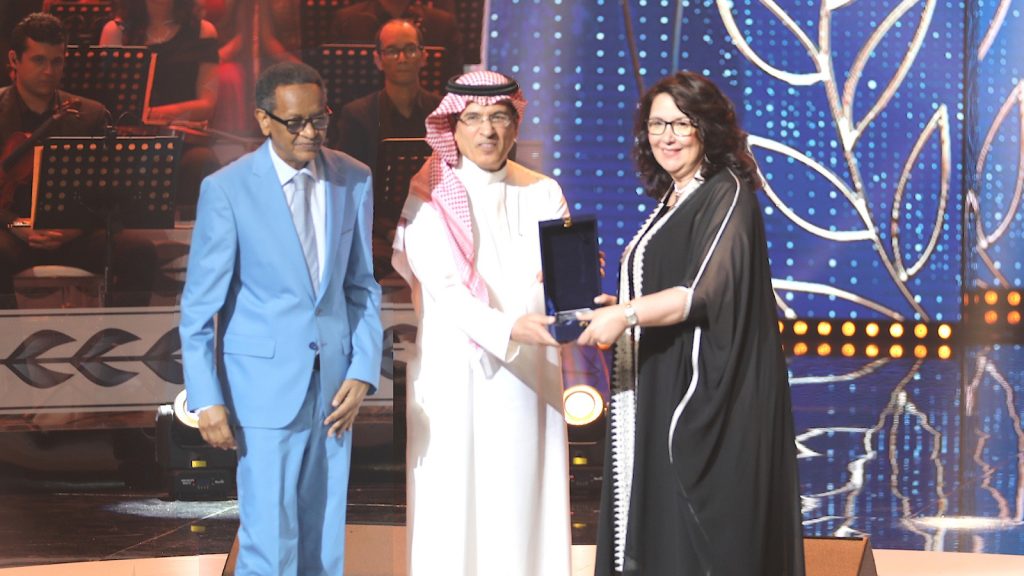 Visitors of ICESCO's pavilion commended the Organization's digital productions and stressed the importance of cooperation among international organizations in the production of non-lucrative cultural content with lofty values.
Mr. Samy Elkamhawy. Director of Department of Information and Institutional Communication, and Ms. Soukina Azzabi, from his media team represented ICESCO at the festival and exhibition.