Officially: Inauguration of ICESCO-Hamdan MESHKAT Network System in Rabat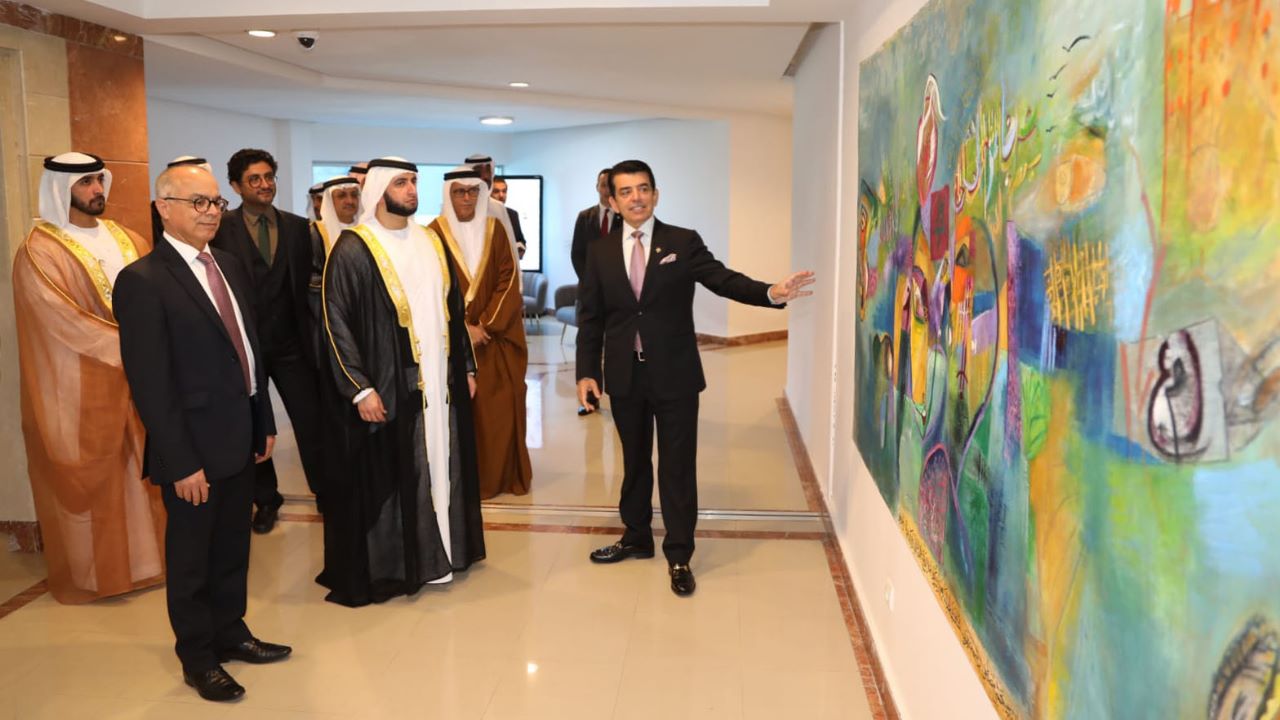 12 June 2023
Dr. Salim M. AlMalik, Director-General of the Islamic World Educational, Scientific and Cultural Organization (ICESCO), and His Highness Sheikh Rashid bin Hamdan bin Rashid Al Maktoum, Supreme President of the Hamdan Bin Rashid Al Maktoum Foundation for Distinguished Academic Performance, chaired, on Monday, June 12, 2023, the official inauguration ceremony of the ICESCO-Hamdan Bin Rashid Arabic Language Center of the Network System for Non-Arabic Speakers "MESHKAT" at ICESCO Headquarters in Rabat. The ceremony was attended by Dr. Chakib Benmoussa, Minister of National Education, Primary Education and Sports of the Kingdom of Morocco, a delegation of representatives from the Hamdan Foundation and several senior officials and ambassadors.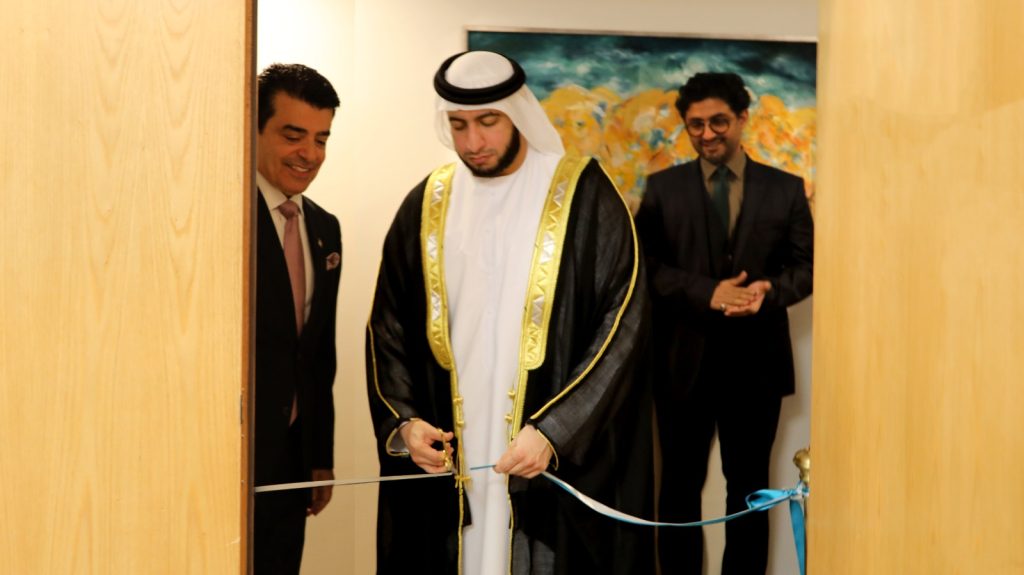 During the inauguration ceremony, the attendees listened to an introductory presentation and watched a video about the MESHKAT Network System. The ceremony was broadcasted live to a number of education officials and representatives of educational and university institutions benefiting from the System in several ICESCO Member and non-Member States, who expressed their thanks for the inauguration of this great training platform in the field of Arabic language learning.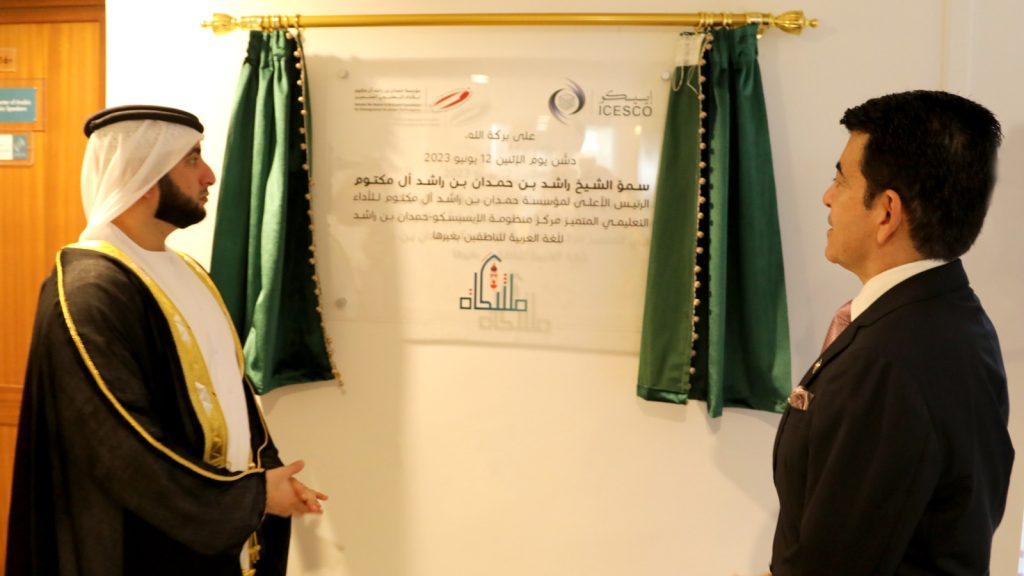 Afterward, Dr. AlMalik highlighted the System's working mechanisms, pointing out that it relies on the use of the latest visual communication tools to reach the largest possible number of educational officials working in the field of teaching Arabic to non-Arabic speakers in many countries of the world in a time-efficient and cost-effective manner. He added that the MESHKAT Network System succeeded in training educational professionals in 34 countries during its pilot phase.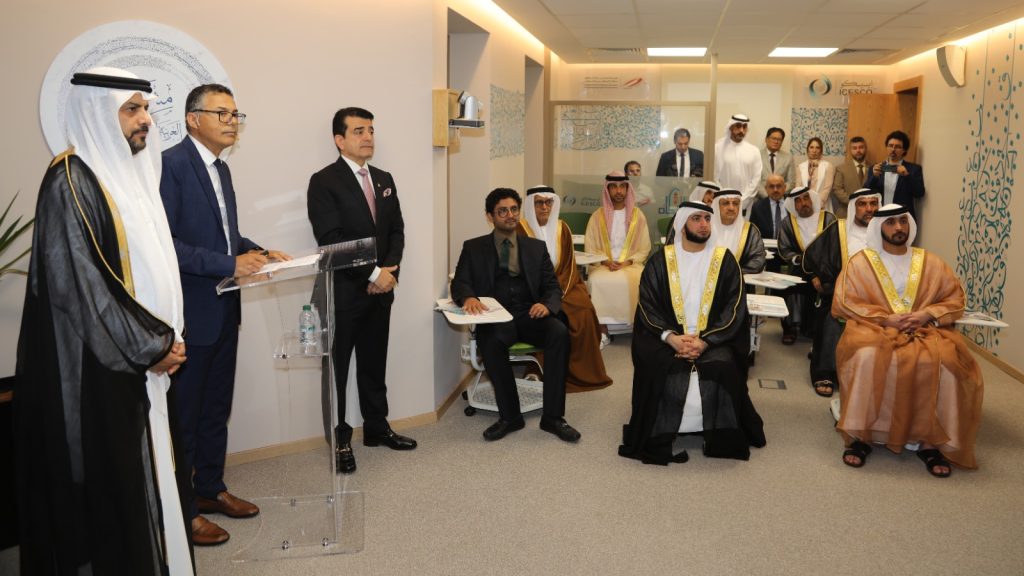 The ICESCO-Hamdan bin Rashid Platform, "MESHKAT, is an e-training system in the field of Arabic for non-Arabic speakers, based on networking and linking its center at ICESCO Headquarters and external centers, national training poles and educational and university institutions in the Member States and abroad. The Network System capitalizes on modern communication tools and educational technology to provide continuous and regular educational training services for workers in the field of teaching Arabic to non-Arabic speakers, to contribute to the professional development of large numbers of Arabic language teachers for non-Arabic speakers in various parts of the world.