Honoring a number of talented children with disabilities at ICESCO pavilion at Rabat Book Fair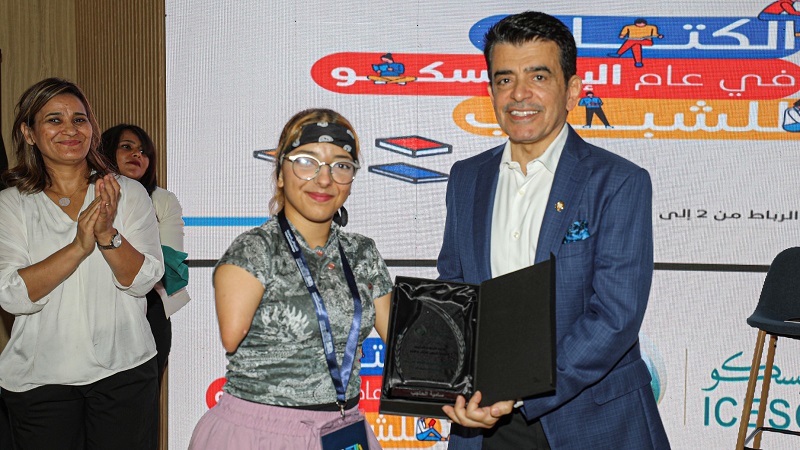 11 June 2023
As part of its pavilion at the International Publishing and Book Fair in Rabat, the Islamic World Educational, Scientific and Cultural Organization (ICESCO), on Saturday (June 10, 2023), honored several talented people with disabilities, who overcame difficulties and had inspiring experiences in which they turned challenges into a motivation for success and creativity.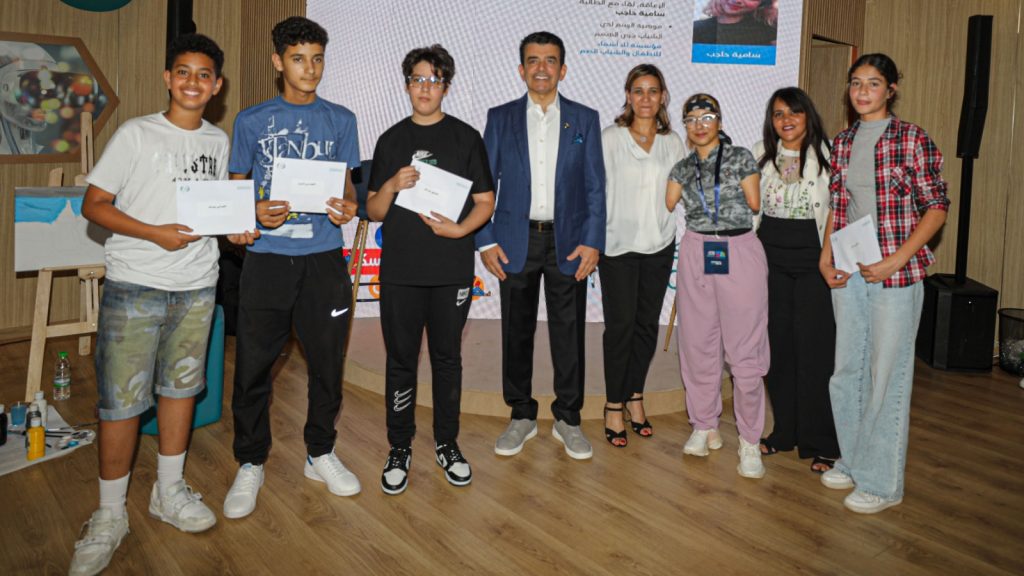 Dr. Salim M. AlMalik, ICESCO Director-General, was keen to participate in these activities, listen to those innovators, talk to them and present them with memorial shields and certificates of appreciation.
The activities included a meeting with Samia Hajeb, student at the Economics Department at Mohammed V University in Rabat, who shared her academic path and the difficulties she faced due to her disability, stressing that those people have great capacities that enable them to succeed in various fields of life. She thanked ICESCO for giving her the opportunity to share her experience and make the voice of the people with disabilities heard.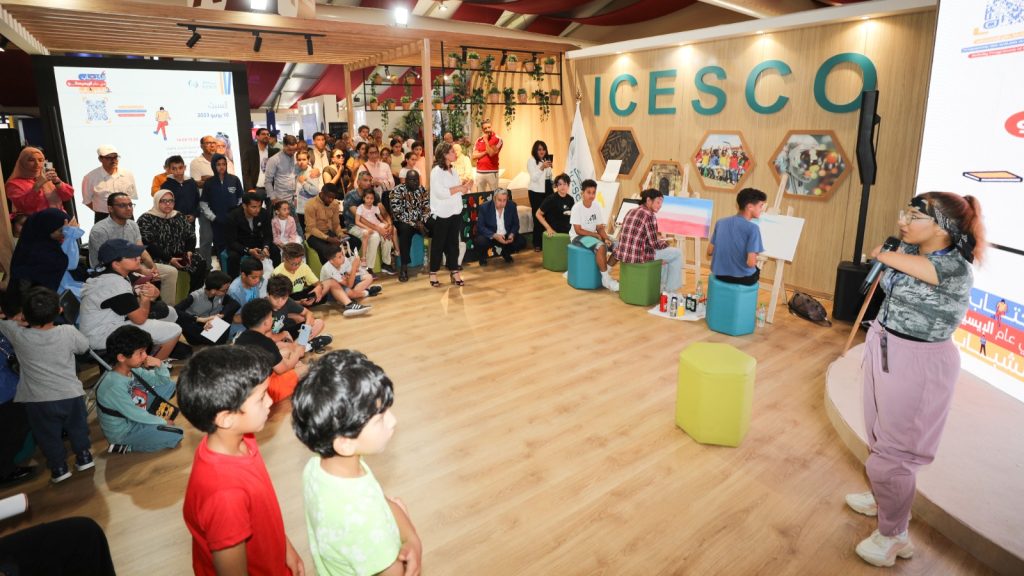 The pavilion also hosted a plastic arts workshop for the benefit of a group of children from Lalla Asmaa Foundation for Deaf Children and Youth, during which they drew a number of artistic paintings, showcasing their ability to express themselves in various artistic forms.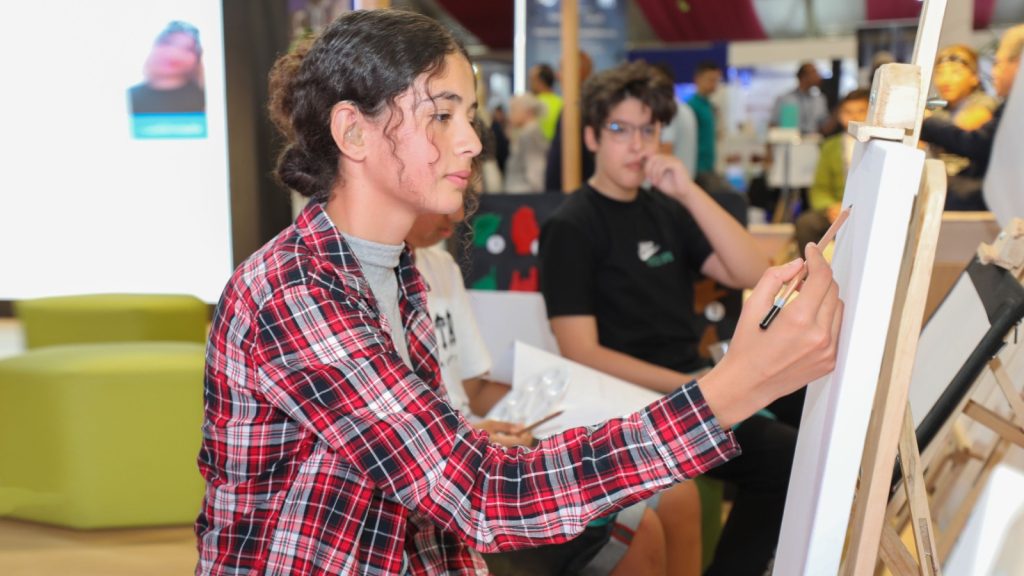 Afterward, ICESCO Director-General handed an honorary shield to Samia Hajeb in appreciation of her efforts and successes, and presented children with disabilities from Lalla Asmaa Foundation for Deaf Children and Youth with certificates of appreciation. He thanked the Foundation and the parents of the children, stressing that hosting those children is one of the best moments at ICESCO's pavilion.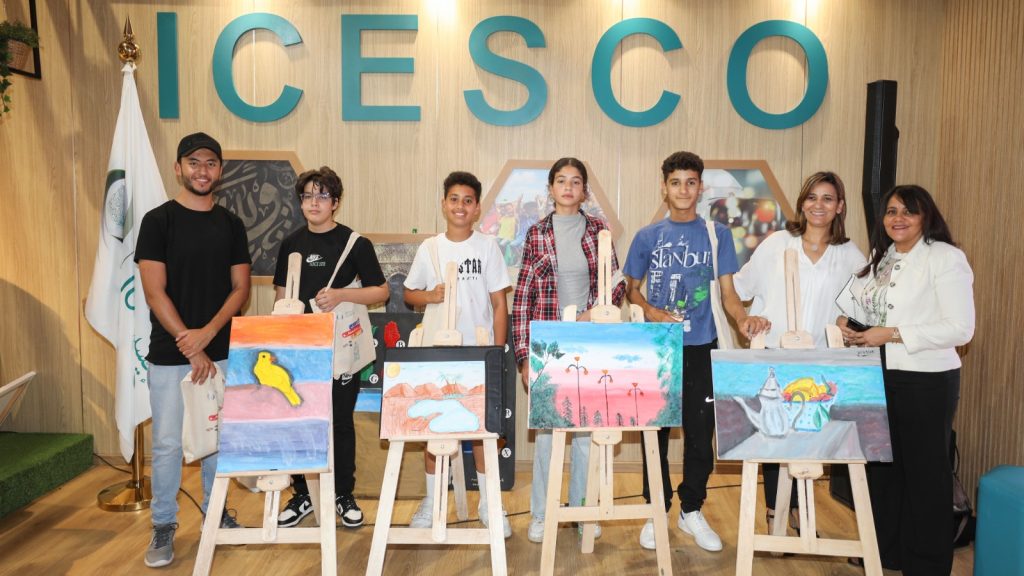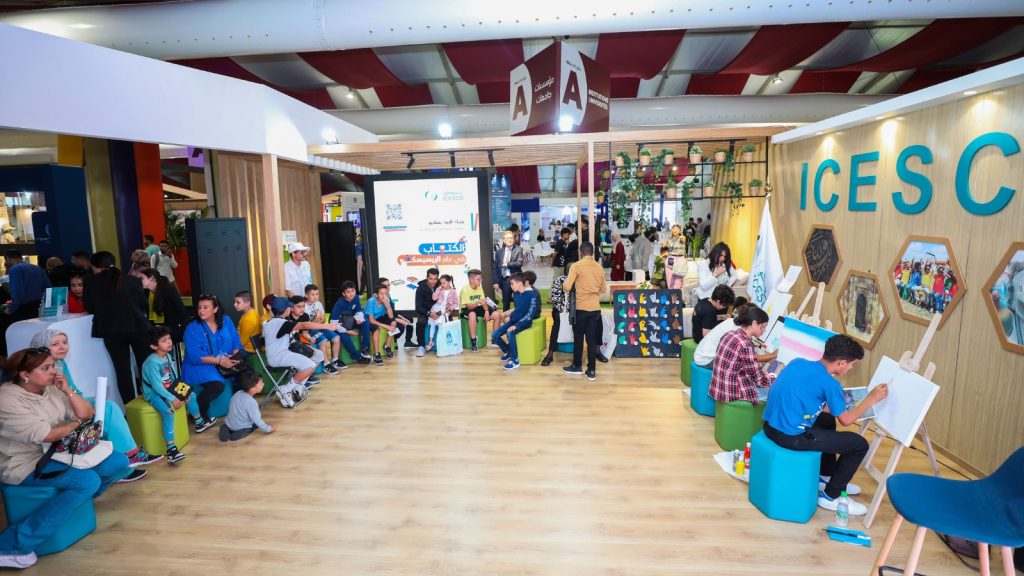 ICESCO's pavilion started its activities with a presentation by Mr. Aziz Al-Hajir, Programs Manager at ICESCO Education Sector, on the Organization's educational initiatives for eradicating women's illiteracy and social and economic rehabilitation for women, followed by a presentation by Dr. Muhammad Aba Osman, Expert at ICESCO Culture and Communication Sector, on the major outputs of ICESCO International Conference on Preserving Cultural Heritage in the Lake Chad Basin.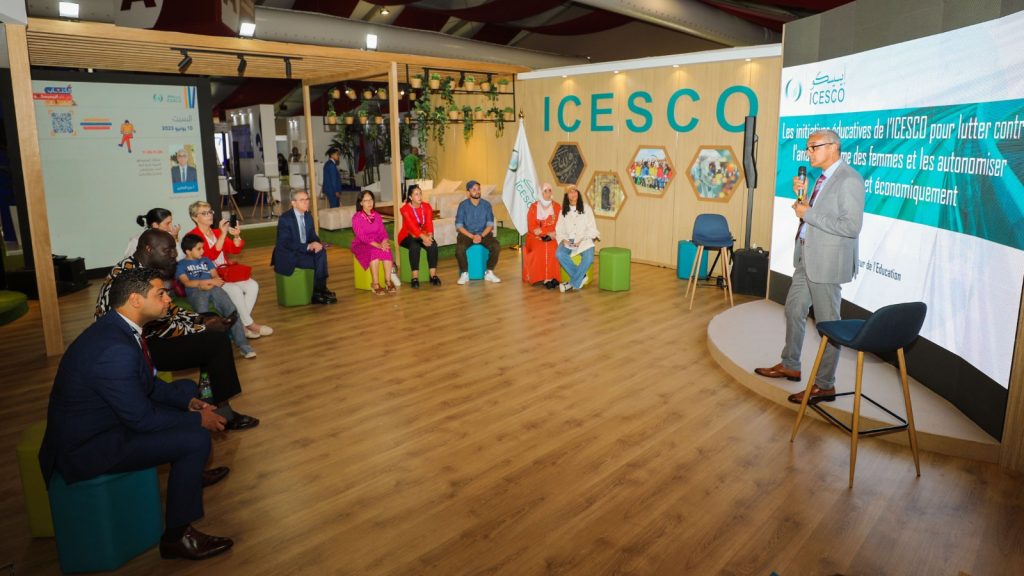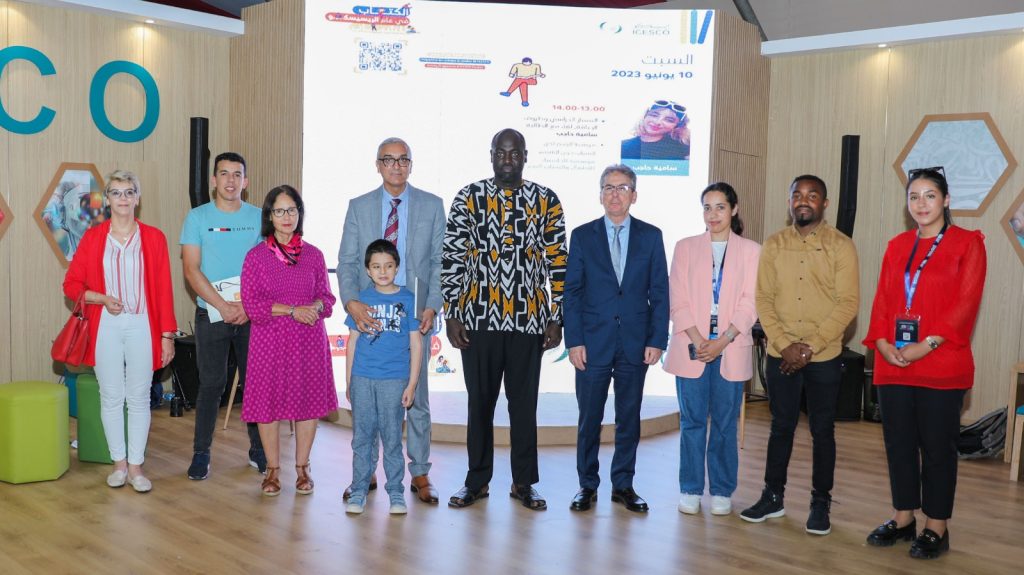 The pavilion programme also included an intellectual dialogue with Dr. Ahmed Ismaili, on his book "Arabic Rhetoric and Western Rhetoric: Expression and Metaphors," moderated by Dr. Mohamed Al-Jarti, Professor at Ibn Tufail University in Kenitra.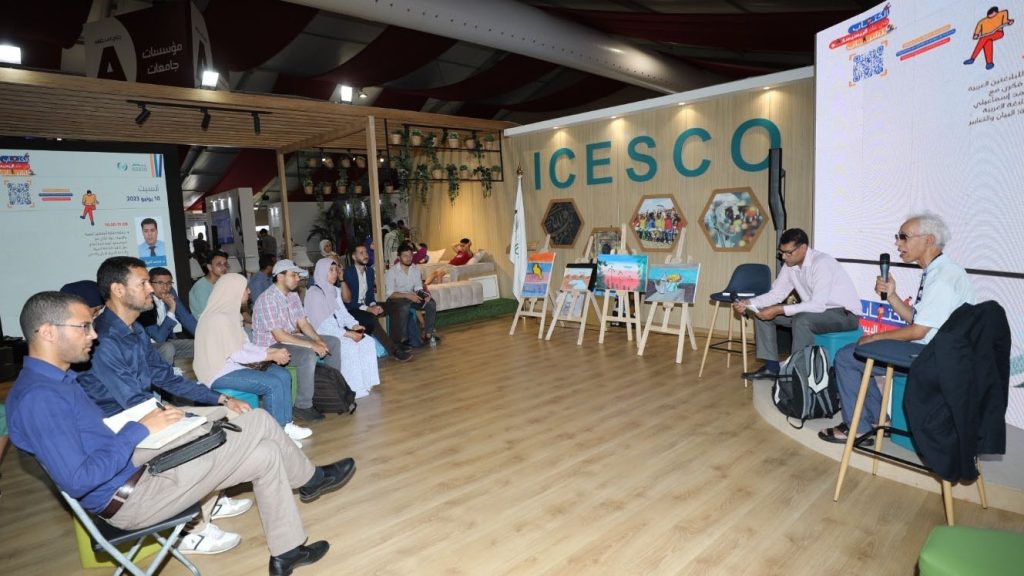 The following activity featured the presentation of the results of the opinion poll on "the best books for children," which was implemented throughout the Book Fair days, within the framework of ICESCO's Children Digital Library Project. The winners in the poll received tablets.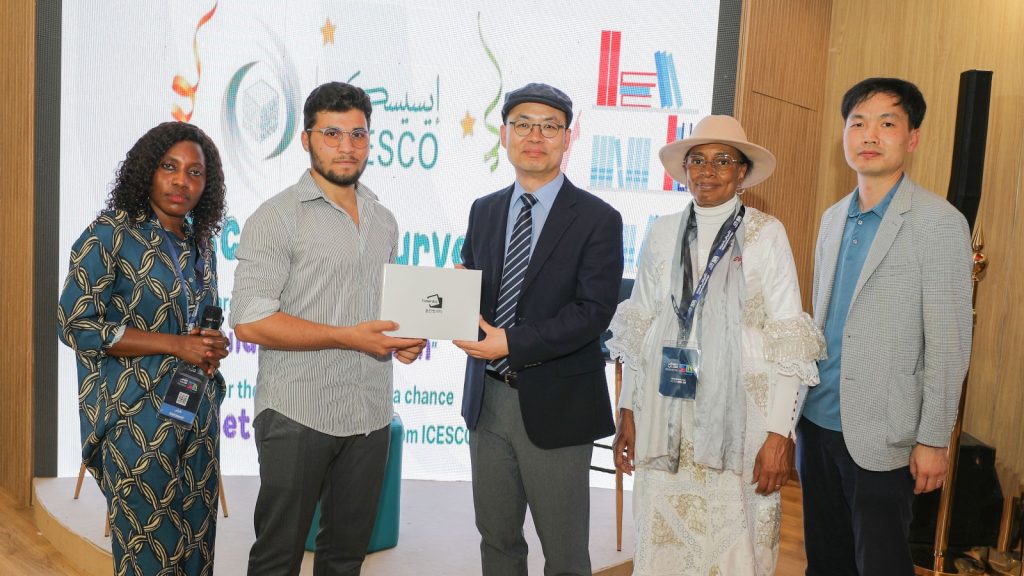 The pavilion concluded its activities with a workshop for children, moderated by Dr. Hassan El-Hajjami, Expert at ICESCO Human and Social Science Sector, which tackled the topic of "Bullying: Prevention and Awareness Activities."