Lectures and Panel Discussions at ICESCO's Pavilion at Rabat Book Fair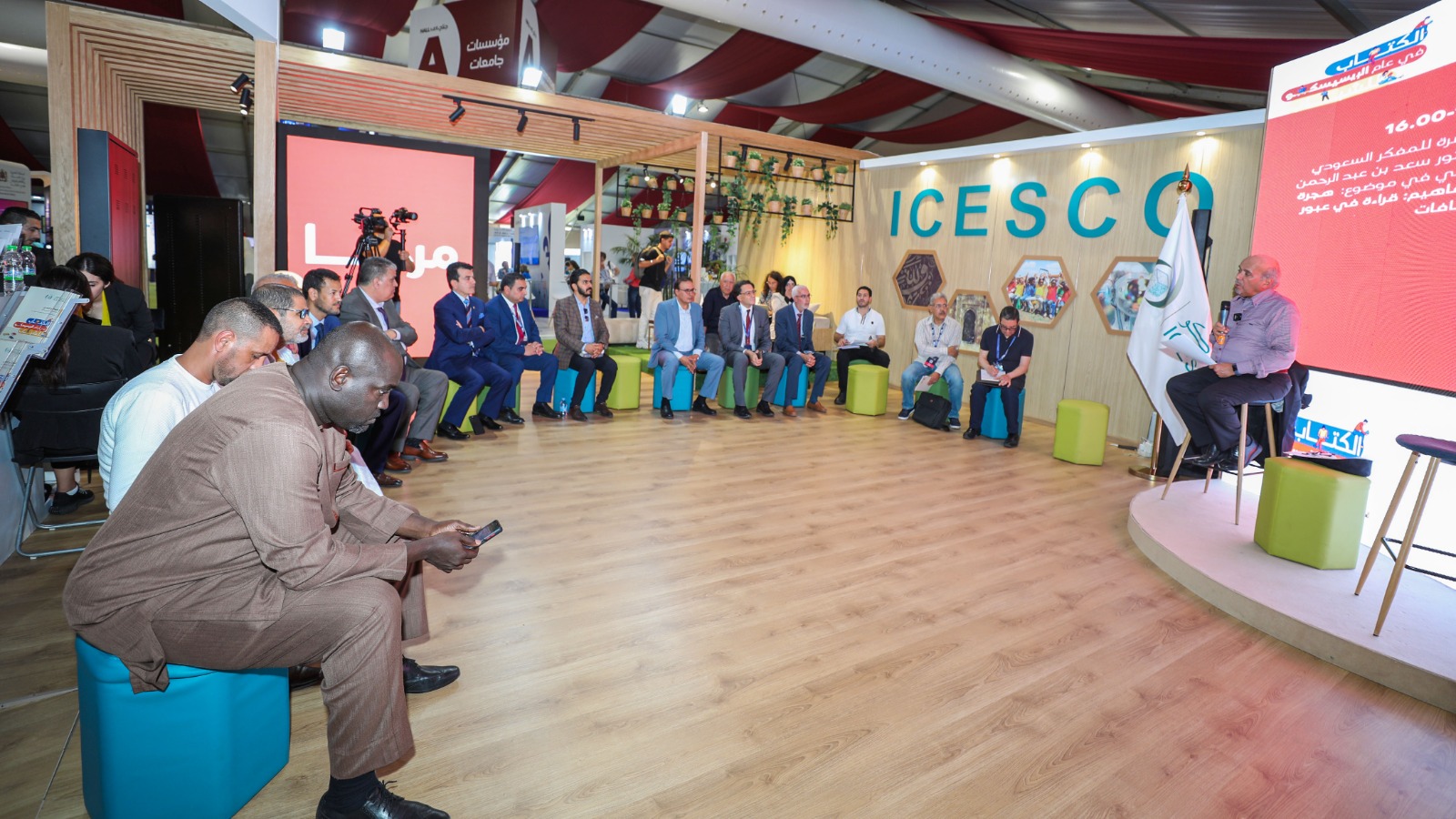 8 June 2023
The pavilion of the Islamic World Educational, Scientific and Cultural Organization (ICESCO), at the International Book and Publishing Fair in Rabat, on Wednesday, June 7, 2022, saw the organization of several activities that enriched discussions and interactions by ICESCO representatives.
The activities included a lecture by Dr. Saad Abdulrahman Albazei, writer and thinker, professor of comparative literature at King Saud University in the Kingdom of Saudi Arabia, entitled: "The Migration of Concepts: A Reading in Crossing Cultures," where he highlighted those concepts are vocabularies that have gained knowledge accumulation as a result of the intellectual work that revolves around them and contributed to their transfer from the vocabulary level to the concept one. He also focused on the explanation and detail of the concepts of science, enlightenment and progress, noting that several concepts migrated to Arab culture and must not be taken for granted.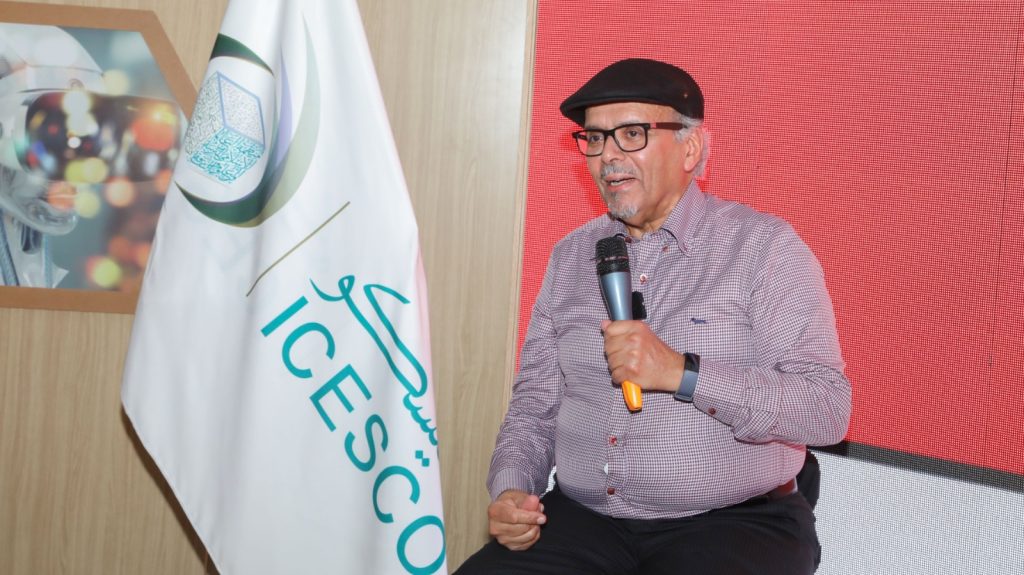 Following the lecture, the floor was given to the audience for discussion as well as the questions that Dr. Albazei answered in detail, stressing that the migration of concepts, whether positive or negative, contributed to the Arab Renaissance.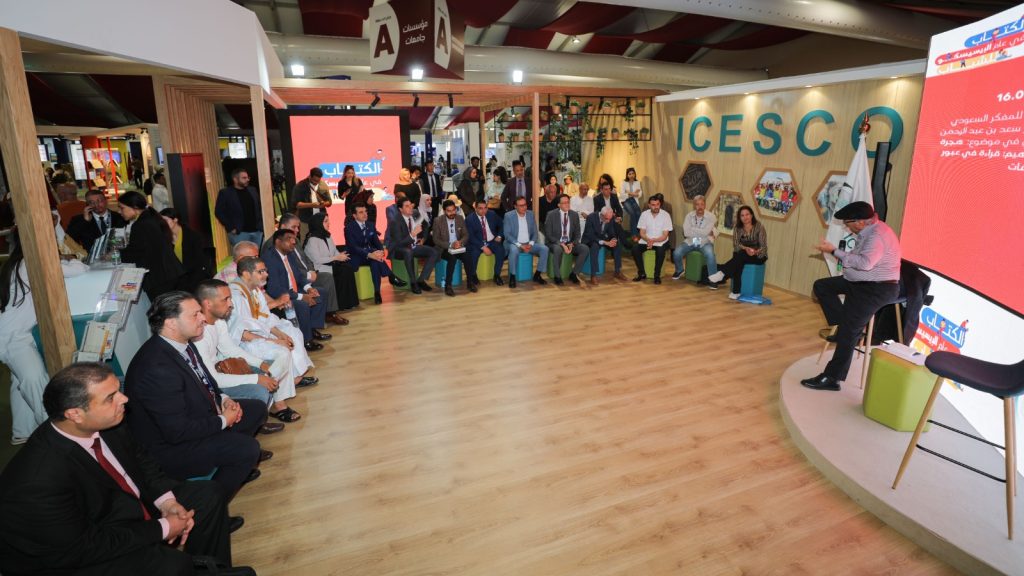 ICESCO's pavilion kicked off its activities today with a round table moderated by Dr. Ahmed Said Bah, Advisor to ICESCO Director-General for Partnerships and International Cooperation, Supervisor of the Secretariat of National Commissions and Conference, on developing the policies of Member States in the development fields through ministerial conferences, with the participation of Experts from various Sectors of the Organization, who stressed the need of investing in educational, cultural, community and environmental fields to achieve development.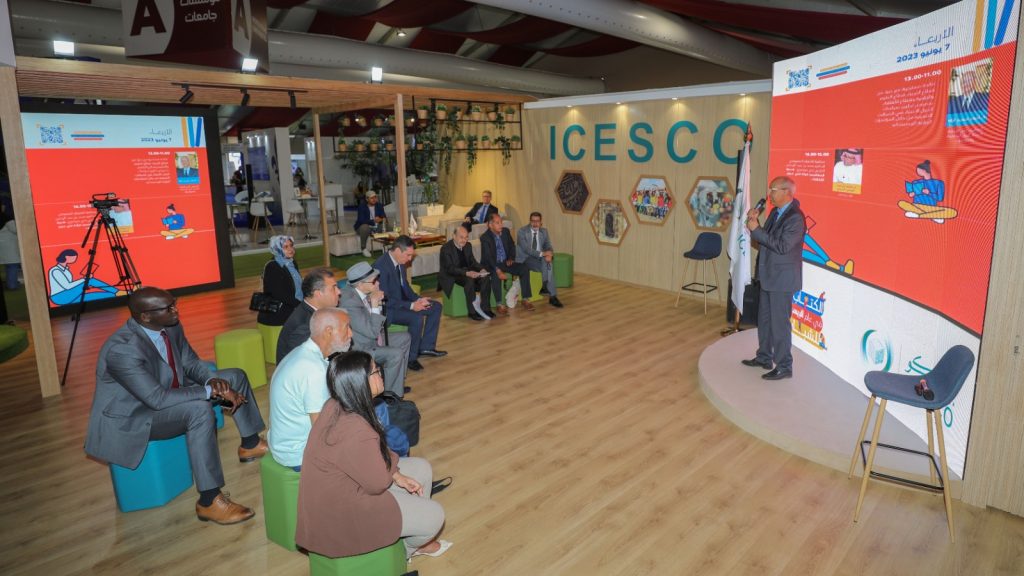 The pavilion program also included a session on the International Exhibition and Museum of the Prophet's Seerah and Islamic Civilization, currently hosted by ICESCO Headquarters in Rabat, as the first international edition outside the Kingdom of Saudi Arabia. Dr. Tawfiq bin Ali Al-Sharif, Director of the Museum and Exhibition representing the Muslim World League, and Dr. Abd al-Samad Ghazi, on behalf of the Muhammadiyah League of Scholars in the Kingdom of Morocco, reviewed the key stages, contents and sections of the Exhibition and Museum, pointing to the importance of introducing the Prophet's Seerah and bringing it closer to visitors.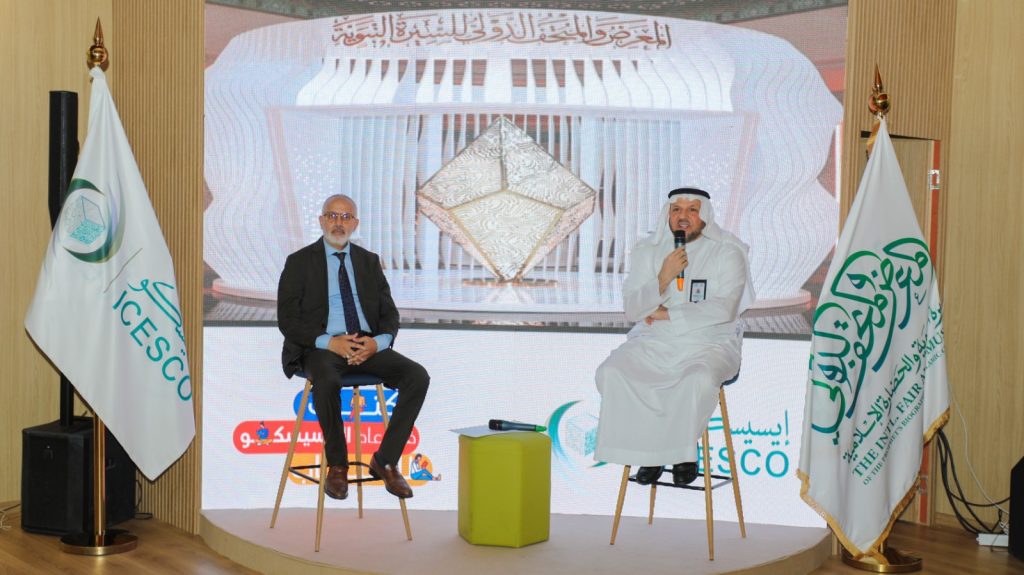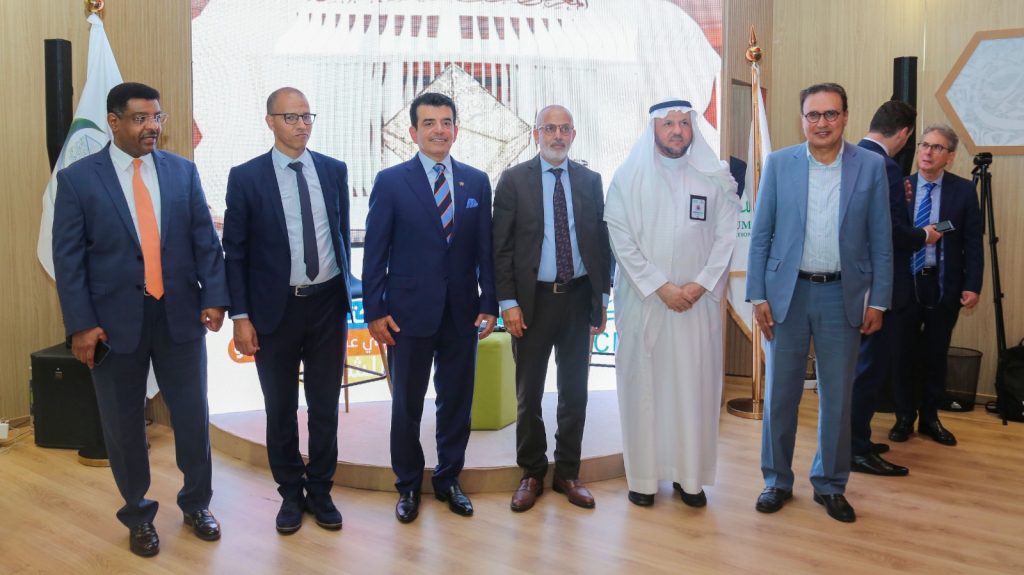 Ambassador Khaled Fateh Al-Rahman, Head of ICESCO's Center for Civilizational Dialogue, delivered a presentation on the collection of Poems of Light and several other collections of poetry that ICESCO will soon publish, as part of its innovative vision and support for culture and intellectuals.