ICESCO Training Workshop in Chad Explores Using ICT in Environmental and Health Education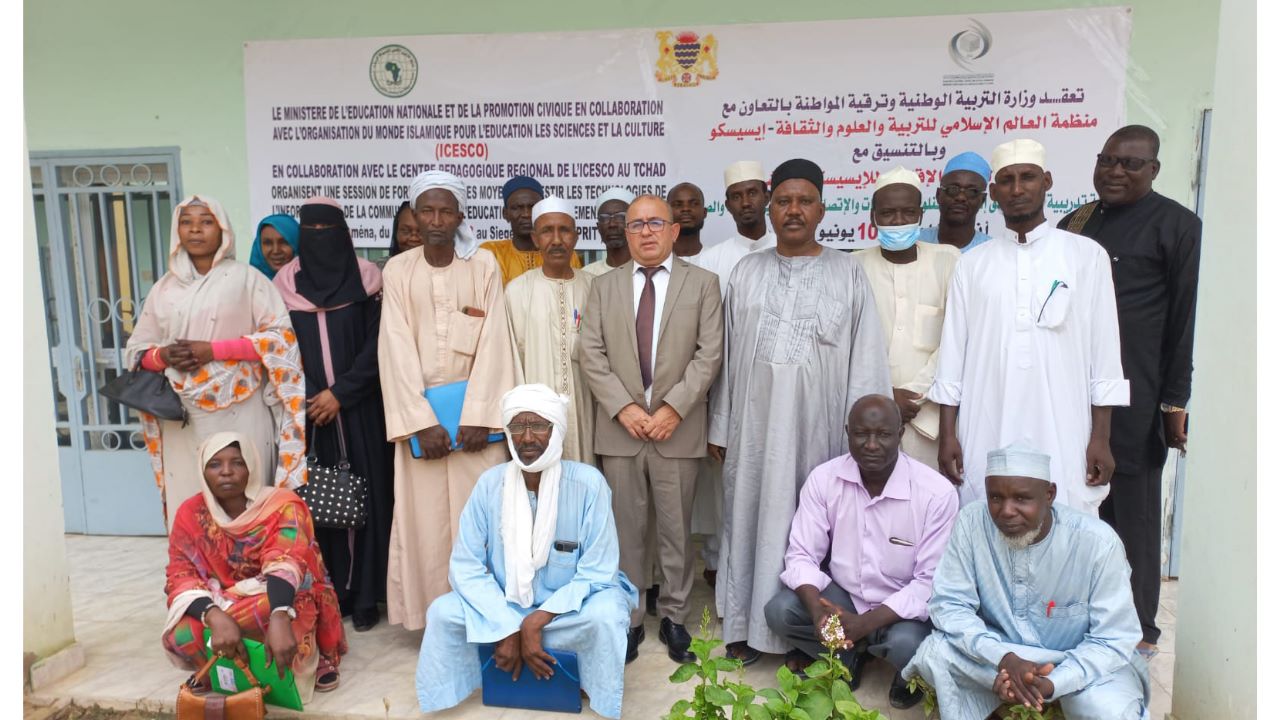 8 June 2023
The Education Sector of the Islamic World Educational, Scientific and Cultural Organization (ICESCO) is holding a "Training Workshop on Ways to Use ICT in Environmental and Health Education" in the city of N'Djamena, the capital of the Republic of Chad, in cooperation with the Chadian Ministry of National Education and Civic Promotion and coordination with the ICESCO Regional Educational Center in Chad, for the benefit of several mentors and inspectors working in the educational field.
The four-day workshop, which kicked off on Wednesday, June 7, 2023, aims at building the capacities of technical and educational professionals in the field of using ICT in environmental and health education, developing technology-oriented national policies, producing the necessary digital materials, strengthening the role of Arab-Islamic educational institutions in education to raise awareness about sustainable development issues. Additionally, to develop a unified vision on the mechanisms of investing ICT in environmental and health education and strengthening the efforts of actors in using ICT and exchanging expertise and experiences among them.
The opening session saw the participation of Mr. Saeed Farah, Secretary General of the Chadian Ministry of Education and Civic Promotion, Dr. Ali Mohamed Qamar, Director of ICESCO Regional Educational Center in Chad, and Mr. Musa Mohamed Abdallah, ICESCO's National Correspondent in Chad, where they reviewed ICESCO key roles in promoting the educational process and its support for its Member States.
In his speech, Dr. Youssef Abu Daqqa, Program Manager at ICESCO Education Sector, stressed the importance of holding the workshop, hoping that it would achieve its goals of activating the roles of educational institutions in preserving the environment and health safety, and consolidating sound environmental and health behavior among students.