ICESCO International Symposium on "Civilizational Diplomacy" Kicks off at Cadi Ayyad University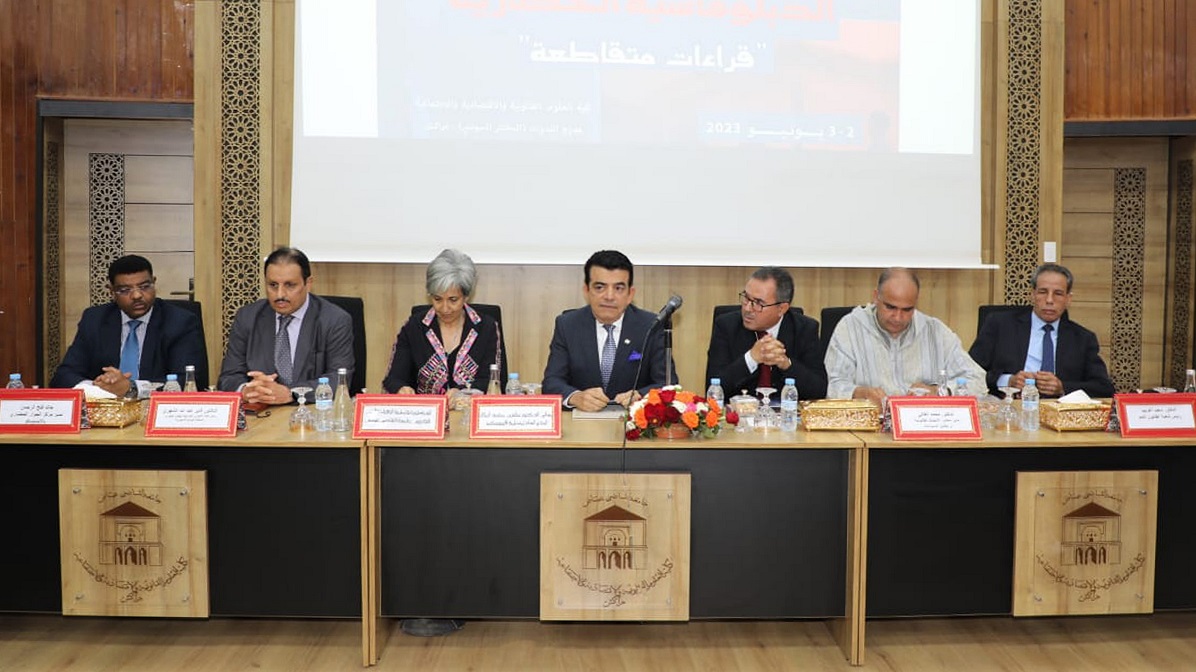 3 June 2023
The International Scientific Symposium "Civilizational Diplomacy, Intersectional Readings," which is being held by ICESCO Center for Civilizational Dialogue, in partnership with Cadi Ayyad University, kicked off on Friday (June 2, 2023), in Marrakesh, with the aim of enriching research and discussing the theoretical framework of "civilizational diplomacy."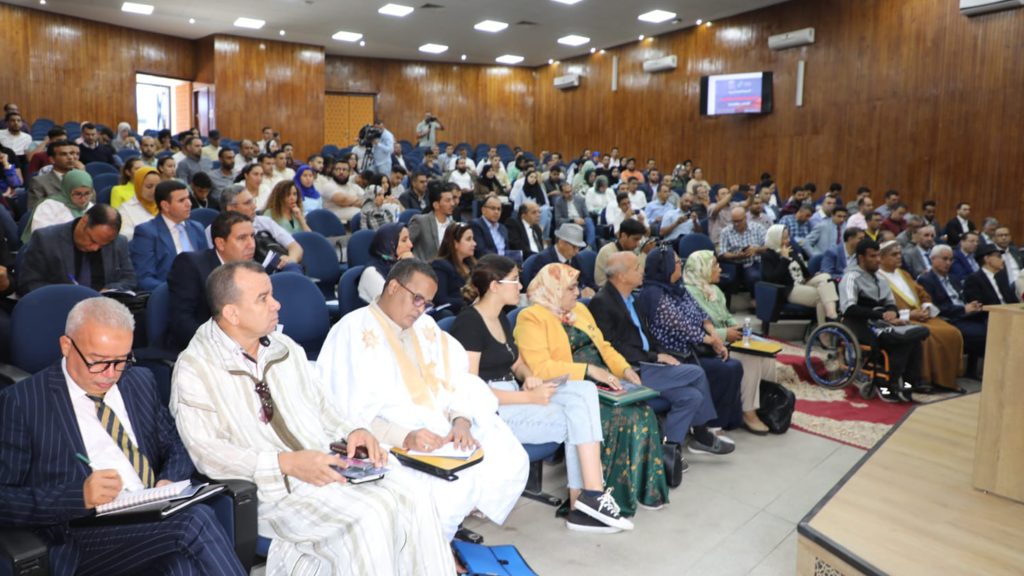 The opening session of the symposium, which will last for two days at the headquarters of the Faculty of Legal, Economic and Social Sciences of Cadi Ayyad University, witnessed a high-level presence of parliamentarians, diplomats and distinguished academics in the field of diplomacy and international relations.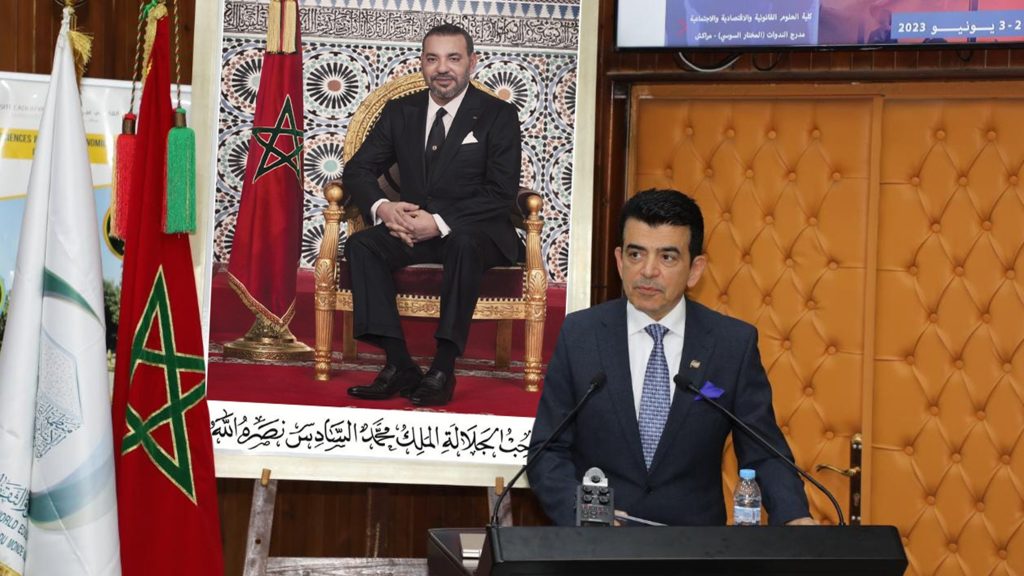 In his speech, Dr. Salim M. AlMalik, ICESCO Director-General, said that the Organization derived its new concept "civilizational diplomacy" from the developments in public diplomacy, pointing out that civilizational diplomacy does not present itself as an alternative to diplomacy, but as a mean to consolidate civilizational action in the world of diplomacy. ICESCO is pleased to demonstrate the complementarity between theory and practice to have insights on this concept.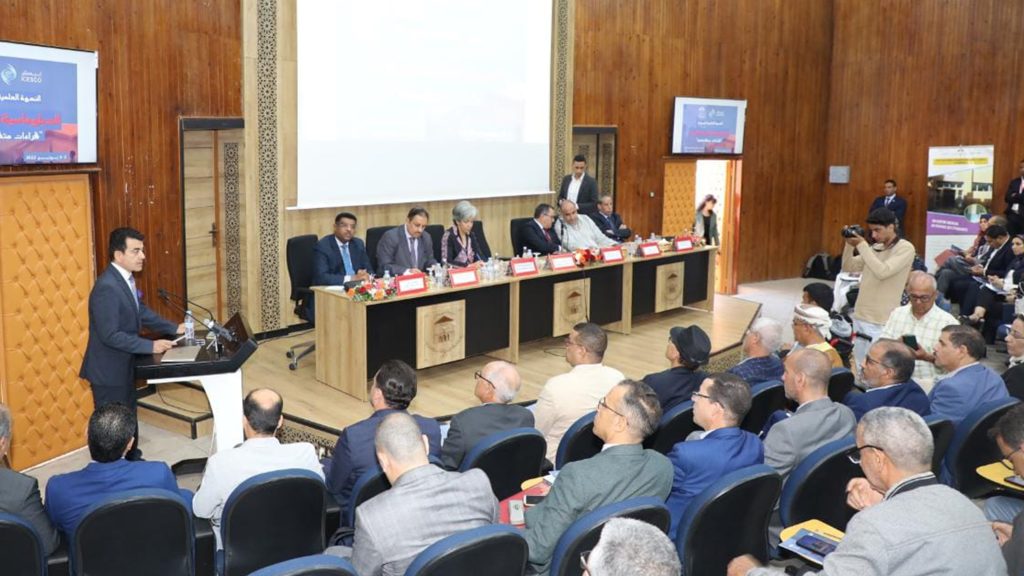 Dr. AlMalik stressed that the global transformations and changes, especially with the spread of social media and AI technologies, question the future of traditional diplomacy as a large number of diplomats today use social media to communicate with the public and conduct public diplomacy activities.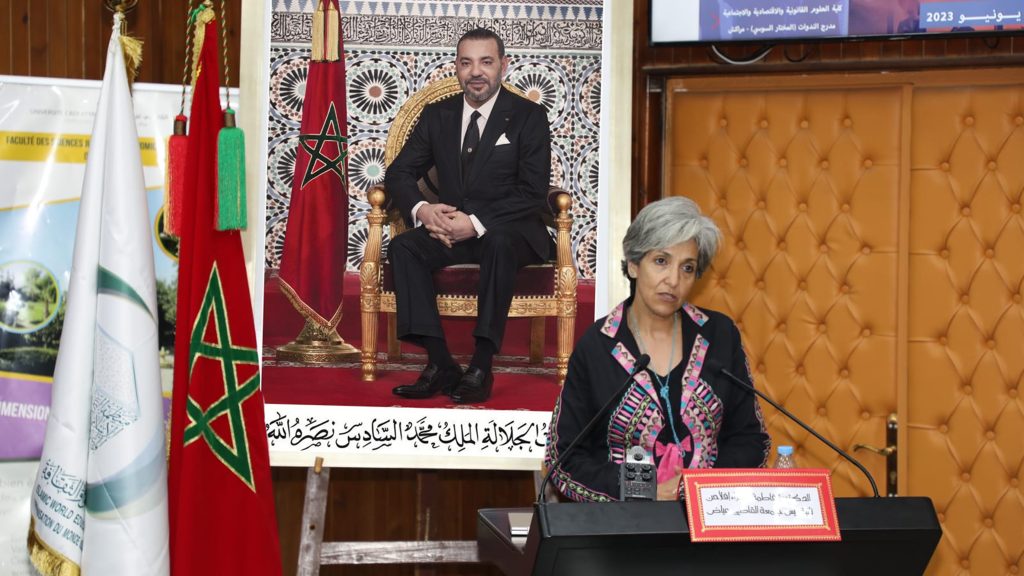 For his part, Dr. Moulay El Hassan Hbid, President of Cadi Ayyad University, thanked ICESCO and stressed, in a speech delivered on his behalf by Dr. Fatima Zahraa Iflas, Vice President of the University, his keenness to develop scientific research by building partnerships with international and regional organizations.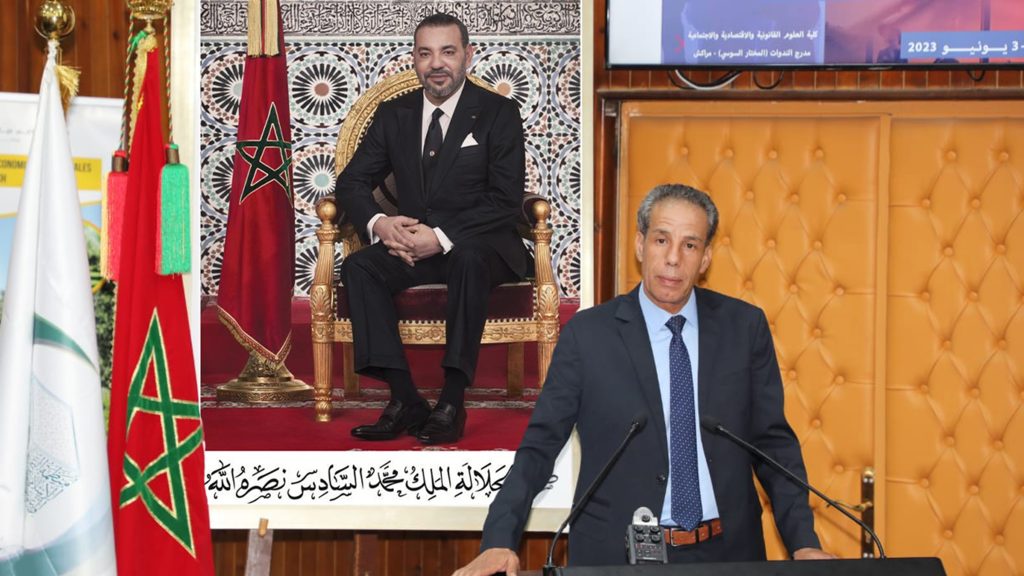 Dr. Abdelkarim Al-Talib, Dean of the Faculty of Legal, Economic and Social Sciences, commended the topic of the symposium, which will address the multiple angles of "civilizational diplomacy," its relationship with technological development and artificial intelligence, and its contribution to reducing its risks.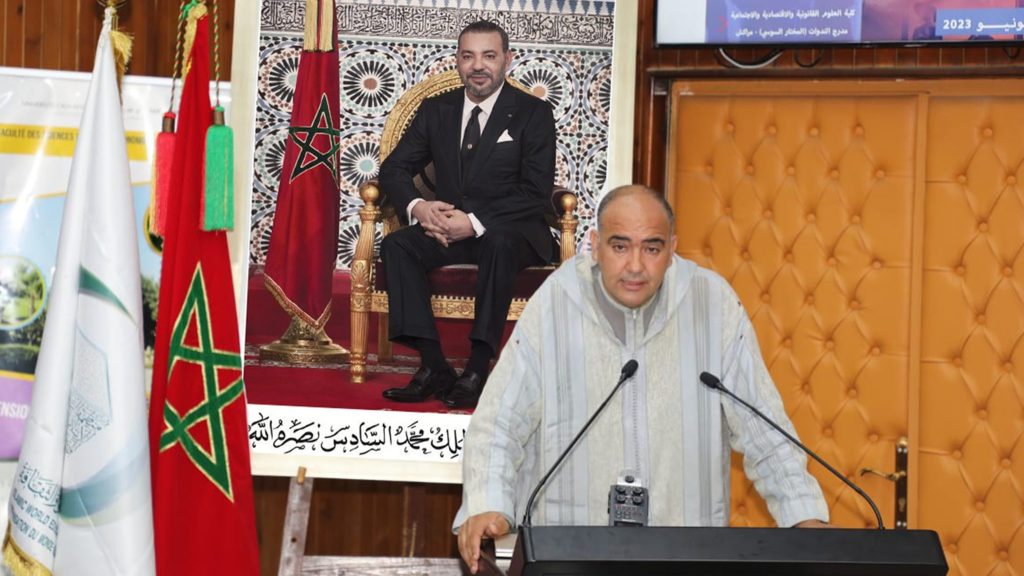 In his speech, Dr. Said Aghreeb, Head of the Department of Public Law at the Faculty, indicated that the concept of civilizational diplomacy aims to spread the values of coexistence and tolerance among peoples, while Dr. Muhammad El Ghali, Director of the Legal Research and Policy Analysis Center, highlighted the importance of this concept.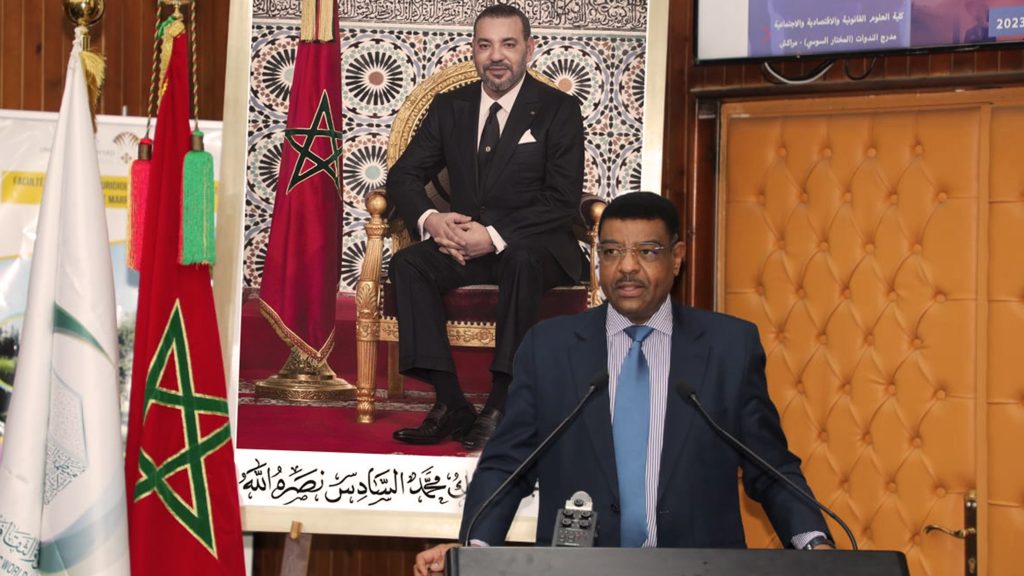 In his introductory speech, Ambassador Khaled Fathalrahman, Director of ICESCO Center for Civilizational Dialogue, reaffirmed that the concept of civilizational diplomacy falls within the Organization's new strategic vision and orientations, indicating that the new concept attempts to transform civilizational dialogue from a theoretical vision to an applied practical vision.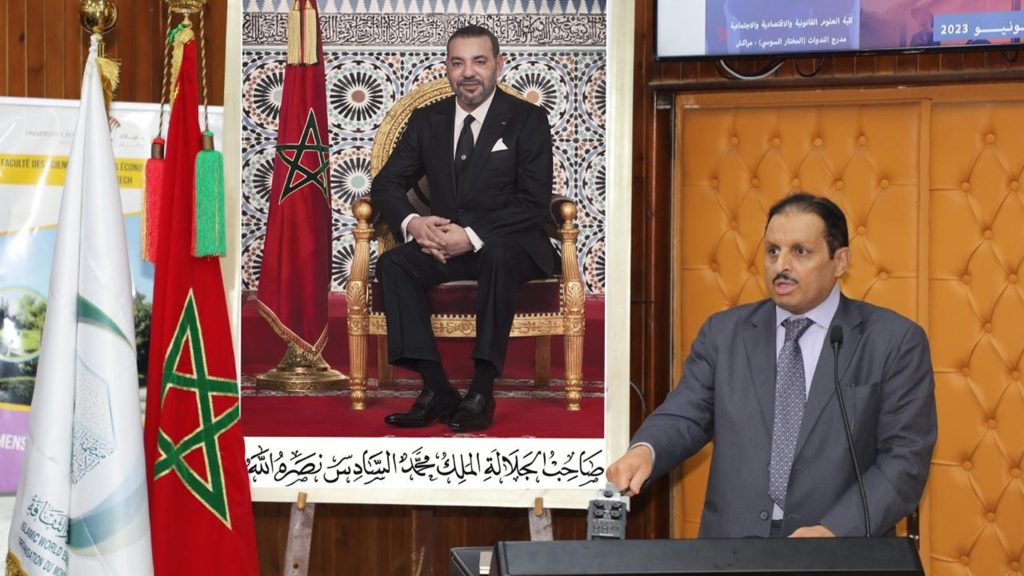 In his speech, Dr. Prof. Fayez bin Abdullah Al-Shehri, Chairman of the Foreign Affairs Committee of Shura Council in the Kingdom of Saudi Arabia, reviewed the historical dimensions and future vision of civilizational diplomacy, the challenges facing this concept and the mainstreaming opportunities.
The first working session tackled the contributions to the theoretical framework of the concept of civilizational diplomacy while the second working session discussed the roles of civilizational diplomacy actors.