ICESCO and Moroccan Agency for Digital Development sign cooperation agreement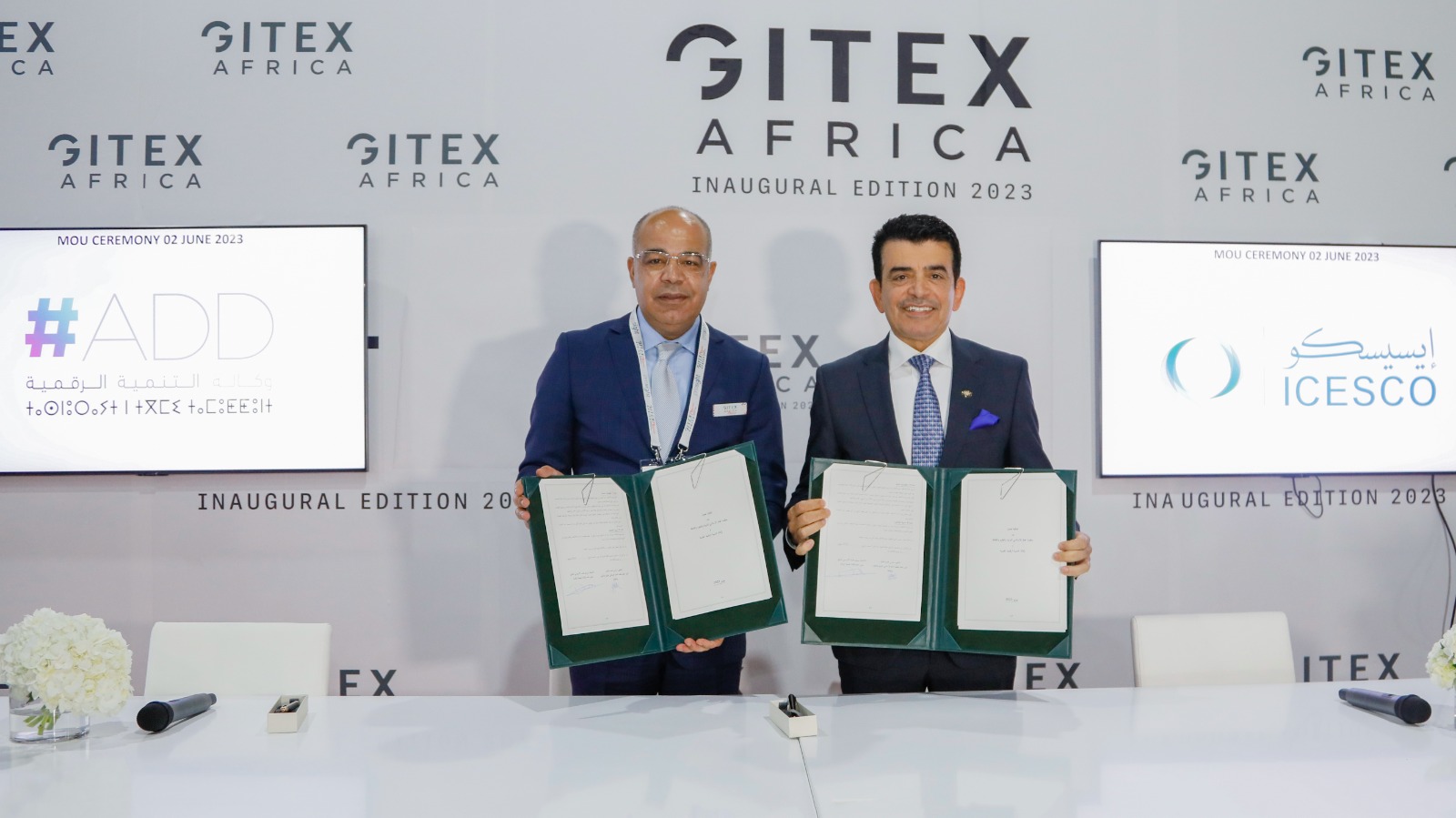 3 June 2023
The Islamic World Educational, Scientific and Cultural Organization (ICESCO) and the Agency for Digital Development in the Kingdom of Morocco signed an agreement for joint cooperation, in coordination with ICESCO Member States to build the capacities of young people in the fields of technology and innovation, raising awareness of the digital requirements of the jobs of the future, highlighting the opportunities provided by digital transformation applications, and improving smart and proactive electronic services. It also provides for building electronic platforms that support the transfer of knowledge, best practices for distance education, and artificial intelligence applications for education.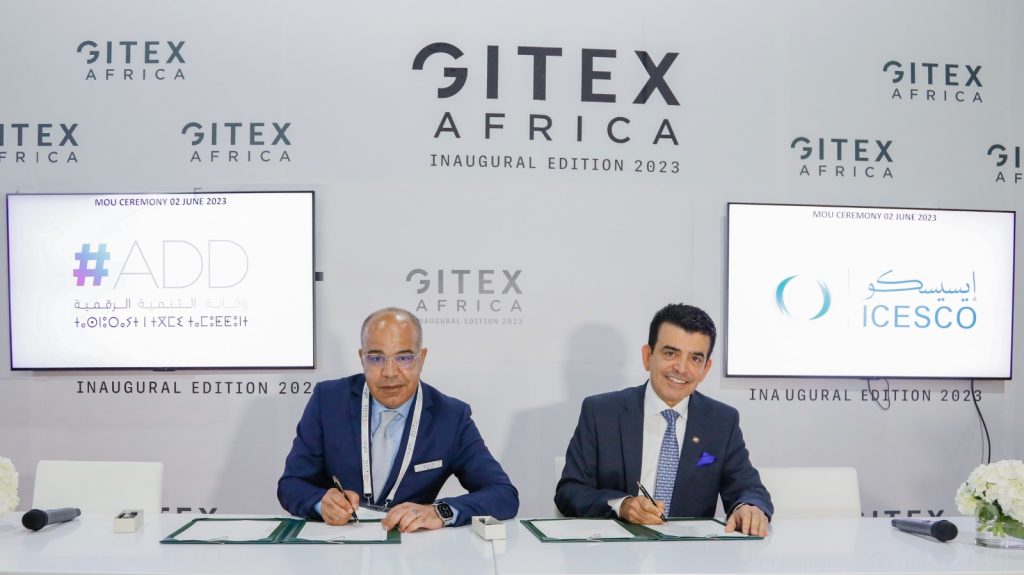 The agreement was signed today, Thursday, June 2, 2023, at GITEX Africa 2023 in Marrakech, by Dr. Salim M. AlMalik, ICESCO Director-General, and Mr. Mohamed Idrissi El Meliani, Director-General of the Digital Development Agency, in the presence of several ICESCO heads of sectors and departments and officials at the Agency.
Following the signing ceremony, Dr. Al-Malik and Dr. El-Meliani reaffirmed that the agreement gives great impetus for joint cooperation between the two institutions during the coming period as it will constitute a lever for digital transformation in the field of education, the transfer of knowledge and best practices to enhance the applications of modern technology and artificial intelligence related to education. They added that it will contribute significantly to building the capacities of young people in the field of innovation, preparing them for the jobs of the future, and contributing to the improvement of smart electronic services in ICESCO Member States.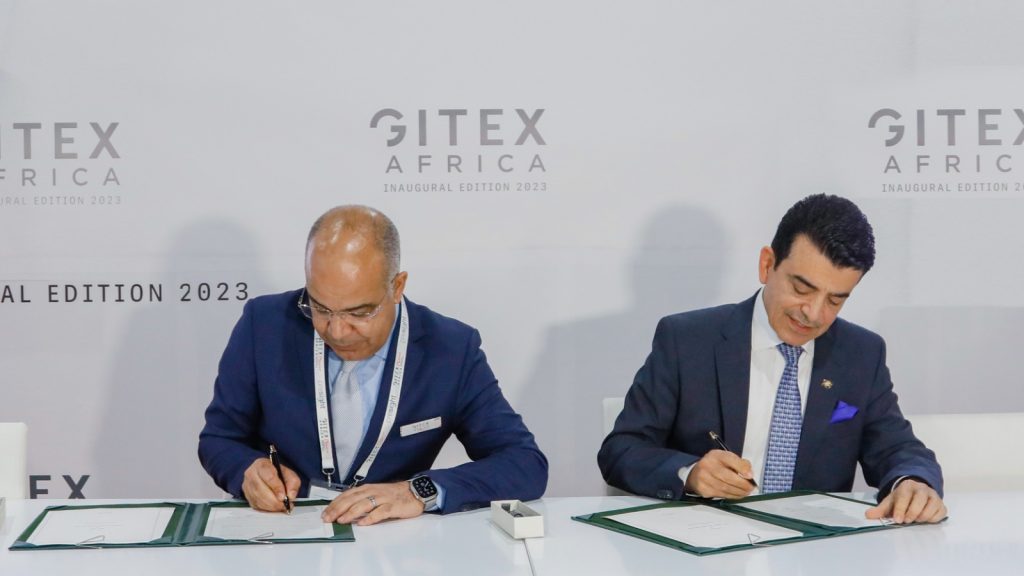 The provisions of the agreement, which will be implemented over a period of two years, include co-organizing workshops, seminars and specialized training sessions in the areas of cooperation, conducting studies in the fields of technological development, supervising and supporting young entrepreneurs and innovators, and exchanging expertise and experience with ICESCO Member States in the field of digital and technological development.