Exploring Cooperation between ICESCO and Syria in Several Educational and Cultural Programs and Projects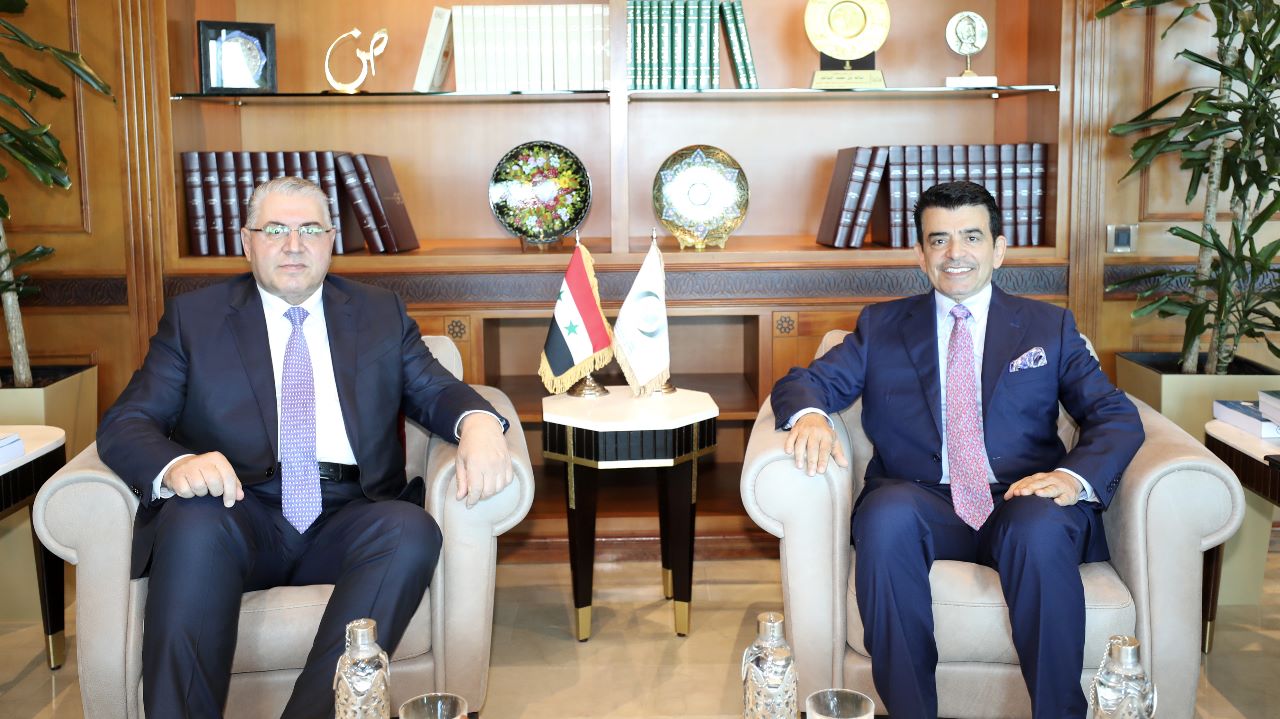 1 June 2023
Dr. Salim M. AlMalik, Director General of the Islamic World Educational, Scientific and Cultural Organization (ICESCO), and Dr. Darem Tabbaa, Minister of Education of the Syrian Arab Republic, explored ways to enhance cooperation between ICESCO and Syria in the educational field, mainly the use of modern technology in the process of preparing curricula, building youth capacities and the inscription of historical schools on Islamic World Heritage Lists.
At the outset of the meeting, which took place on Thursday, June 1, 2023, at ICESCO Headquarters in Rabat, Dr. AlMalik reviewed the Organization's vision and strategic orientations and highlighted the key programs and projects being implemented for the benefit of its Member States in its areas of competence, mainly developing the education sector, building youth capacities, developing their knowledge and preparing them for tomorrow's jobs, as well as holding training sessions in the field of space science and its applications and consolidating the values of coexistence and civilizational dialogue.
ICESCO Director General reaffirmed the Organization's eagerness to cooperate with the Syrian authorities and support them in facing the risks related to the educational process, mainly school dropouts and educational loss, as well as providing educational opportunities for the displaced population.
For his part, Dr. Tabbaa valued ICESCO's role in contributing to the development of education, science and culture in its Member States, noting his intention to inscribe historical schools and elements of the Syrian intangible heritage related to religious education on ICESCO's Islamic World Heritage Lists.
The meeting touched upon means and mechanisms for strengthening cooperation between ICESCO and Syria in preparing school curricula, implementing joint programs and projects to employ modern technology and artificial intelligence in preparing these curricula, in addition to cooperation in building youth capacities.
The meeting brought together Dr. Abdelilah Benarafa, Deputy Director-General of ICESCO, and Dr. Ahmed Said Bah, Advisor to ICESCO Director-General for Partnerships and International Cooperation, Supervisor of the General Secretariat of National Commissions and Conferences.