ICESCO and UNESCO RCQE explore cooperation prospects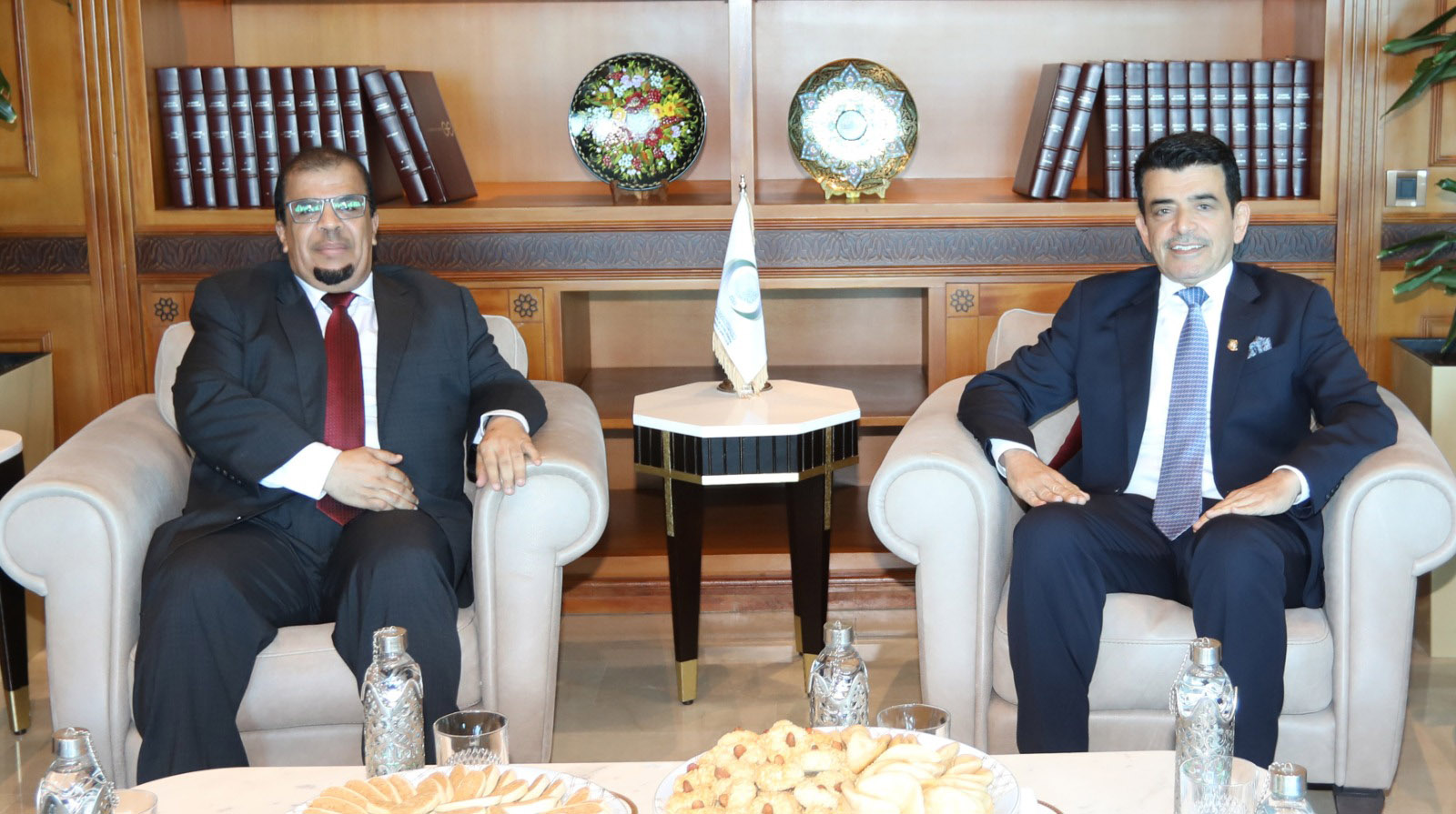 30 May 2023
Dr. Salim M. AlMalik, Director-General (DG) of the Islamic World Educational, Scientific and Cultural Organization (ICESCO), and Dr. Abdulrahman Al-Medaires, Director-General of the KSA-based UNESCO Regional Centre for Quality and Excellence in Education (UNESCO RCQE), held a meeting to discuss ways to promote cooperation between ICESCO and the Center to improve the quality of education, anticipate its future, consolidate the values of coexistence, and promote citizenship education and shared human values.
During the meeting, held on Monday, May 29, 2023, at ICESCO Headquarters in Rabat, Dr. Al-Malik highlighted the main axes of the Organization's vision and strategic orientations, stressing that ICESCO designs and implements programs and projects based on the priorities and needs of its Member States to ensure the achievement the desired results.
The DG added that ICESCO adopts capacity building for youth and women in the fields of leadership for peace and security, technology and innovation, artificial intelligence and space science applications, and works to hone their skills to keep pace with the needs of tomorrow's professions.
For his part, Dr. Al- Medaires shared the Center's strategy, efforts in the field of quality education, and programs and projects, which focus on achieving SDG 4.
The meeting discussed partnership proposals to implement programs and projects, particularly in the fields of anticipating the future of education, promoting scientific research in the field, building capacities for workers in the education sectors, addressing the challenges of educational loss, and cooperating in organizing international forums to discuss the latest developments in education.
At the close of the meeting, the two parties agreed to continue coordination for the signing of a cooperation agreement to provide for the implementation of programs and projects with positive impact.
The meeting was attended by Dr. Fatima Al-Ruwais, Assistant DG of the UNESCO RCQE, and Ms. Sally Mabrouk, Director of the Office of ICESCO DG.