At a meeting at the Arab League: Highlighting ICESCO's Efforts to Support the Educational Sector in Palestine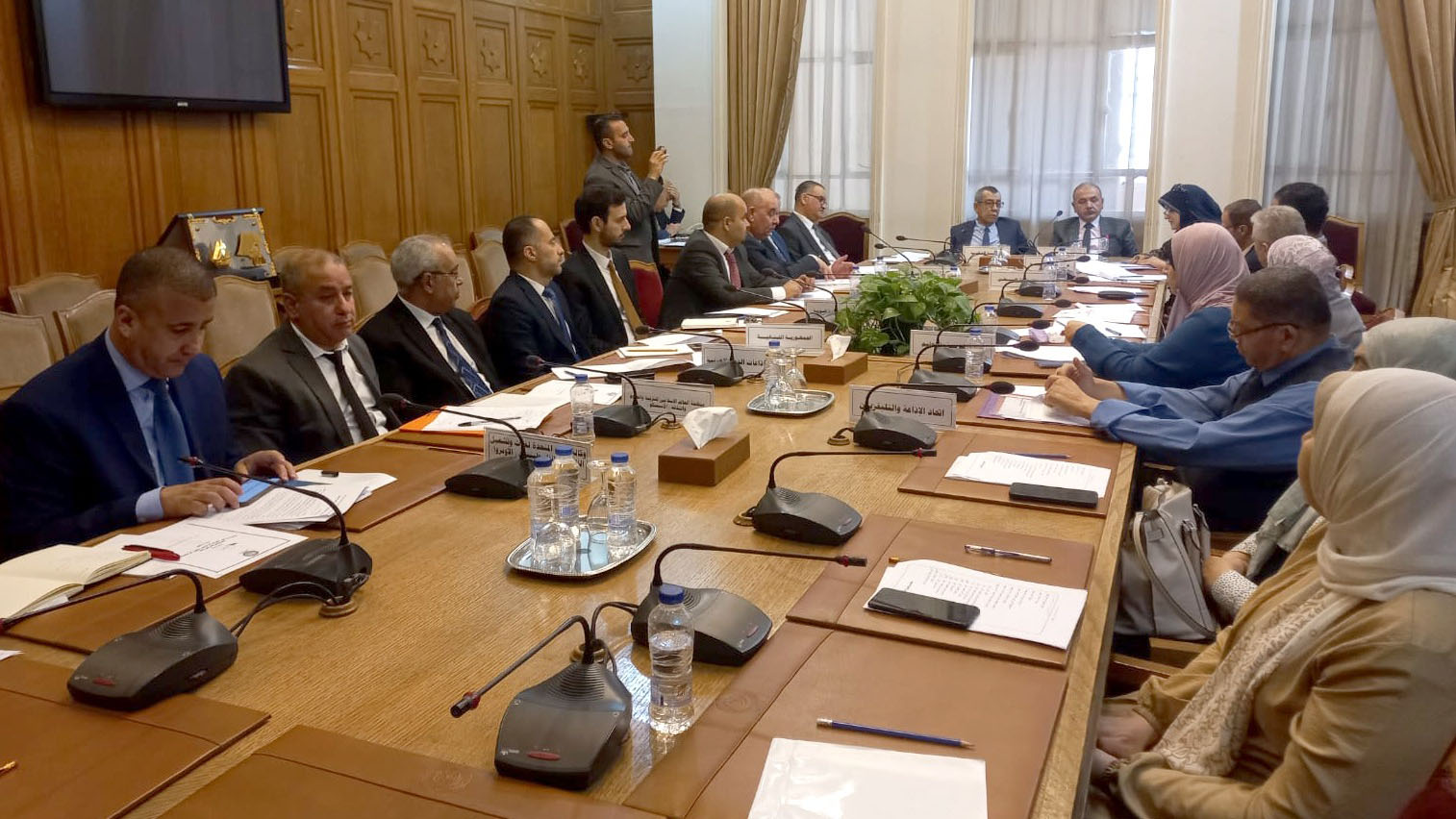 29 May 2023
The Education Sector of the Islamic World Educational, Scientific and Cultural Organization (ICESCO) took part in the 107th session of the Committee on Educational Programs for Arab Students in Occupied Arab Territories, held by the Palestine and Occupied Arab Territories Sector at the General Secretariat of the League of Arab States in Cairo, to discuss the educational process in the occupied Palestinian territories and Israeli practices against it.
During his participation in the meeting, Dr. Yousef Abu Daqqa, Director of Programs at ICESCO's Education Sector, presented a report on the Organization's efforts to support the educational sector in Palestine over the period 2021-2023. In his statement, the ICESCO representative highlighted key educational programs and activities implemented by ICESCO in cooperation with the Palestinian National Commission for Education, Culture and Science, aimed at developing and promoting Palestinian educational institutions through providing financial support and the educational tools and means necessary to ensure the success of the learning process and guarantee its continuity.
He added that ICESCO worked on developing Palestinian educational programs, fostering their complementarity with development requirements and societal needs, building the capacities of educational institutions, and helping them improve and strengthen their educational role in the face of the obstacles exerted by the Israeli occupation.