ICESCO Director General receives Libyan Minister of Culture and Knowledge Development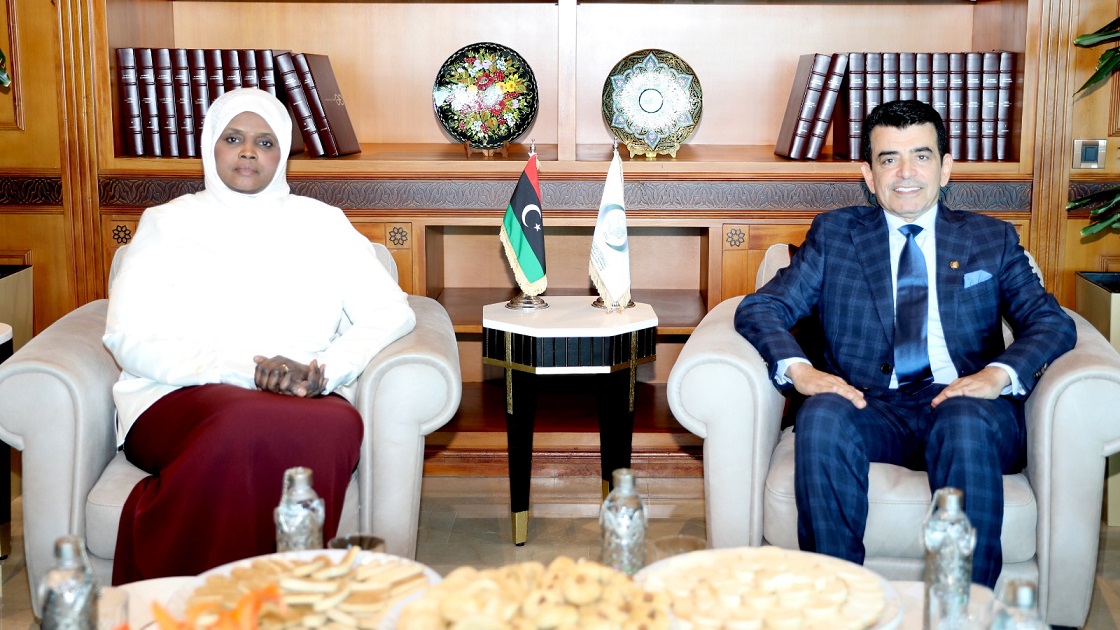 27 May 2023
Dr. Salim AlMalik, Director-General of the Islamic World Educational, Scientific and Cultural Organization (ICESCO), received Ms. Mabrouka Toghi Othman, Libyan Minister of Culture and Knowledge Development, to discuss ways of strengthening cooperation between ICESCO and Libya in the fields of culture, heritage preservation and valorization, as well as capacity building for professionals in this field.
At the beginning of the meeting, which took place on Friday 26 May 2023 at ICESCO Headquarters in Rabat, in the presence of Dr. Said Mohammed Al-Dbayeb, Permanent Delegate of Libya to ICESCO, the delegation accompanying the Minister, and Mr. Najib Rhiati, Cultural Advisor to ICESCO Director General, Dr. AlMalik welcomed the Libyan Minister, stressing the Organization's willingness to strengthen cooperation with Libya, which has seen great development over the last few years; a fact that has been reflected in the implementation by ICESCO of several programs and projects with the Libyan parties, in coordination with the Libyan National Commission and the Permanent Delegation of Libya to the Organization.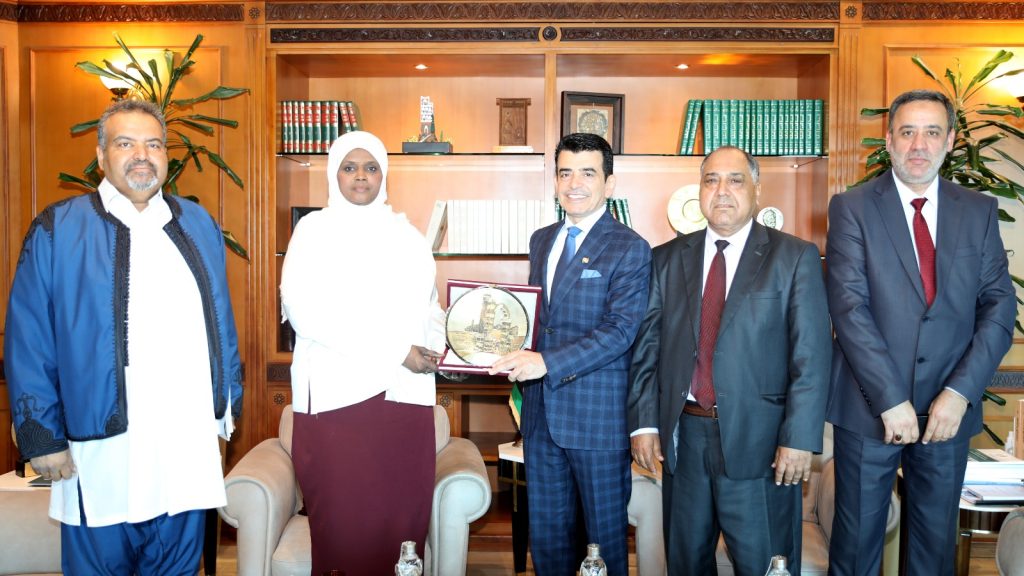 For her part, the Libyan Minister of Culture praised ICESCO's efforts to promote culture in the countries of the Islamic world, welcoming the Organization's cooperation with Libya in inscribing numerous Libyan historical sites and cultural elements on ICESCO's Islamic World Heritage Lists.
The meeting touched on proposals for cooperation between ICESCO and Libya in several areas, in particular, capacity-building for heritage professionals, support for traditional industries and creative crafts, and programs dedicated to youth within the framework of ICESCO's Year of Youth.
At the end of the meeting, both parties agreed to continue coordination to define a set of programs and projects to be implemented by ICESCO in Libya, according to its priorities and needs in the cultural fields.