Examining Cooperation Avenues between ICESCO and United Nations University for Peace in Youth Capacity Building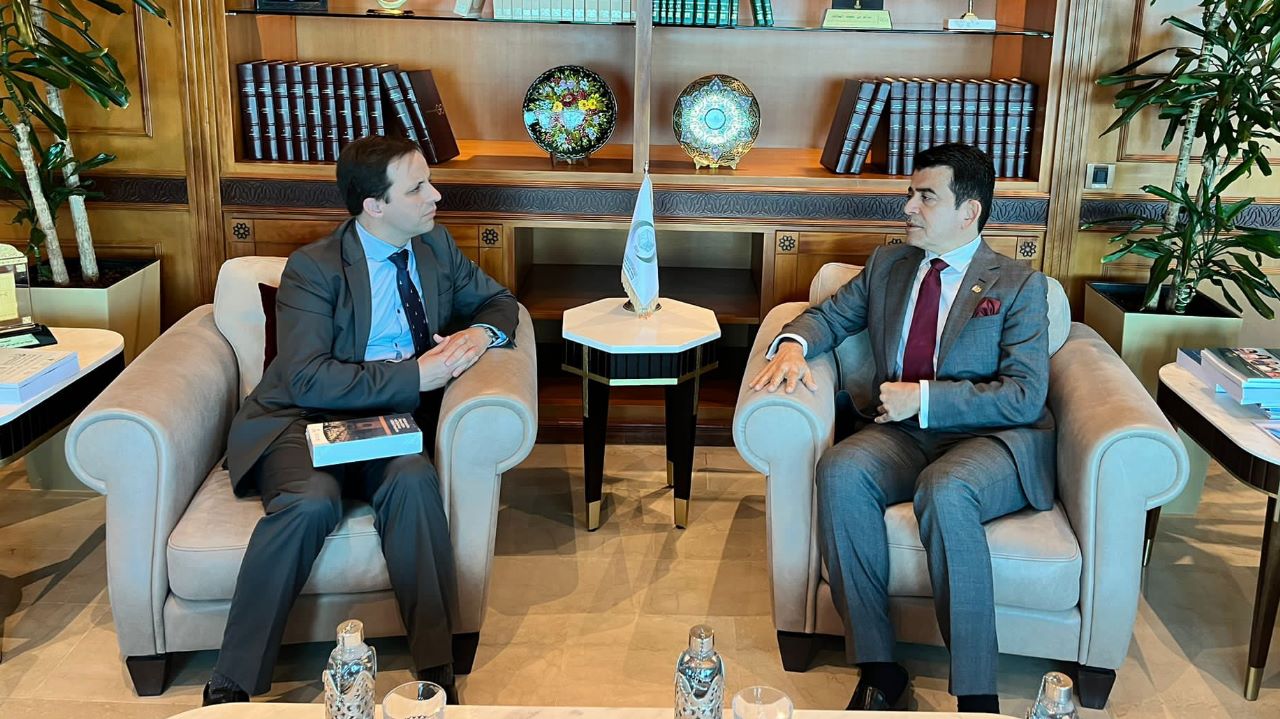 27 May 2023
Dr. Salim M. AlMalik, Director-General of the Islamic World Educational, Scientific and Cultural Organization (ICESCO), met with Dr. David Fernández Puyana, Ambassador and Permanent Observer of the UN University for Peace to the United Nations Office at Geneva and UNESCO, to discuss cooperation prospects between ICESCO and the University in youth capacity-building and leadership training in peace and security.
During the meeting, which took place on Thursday, May 25, 2023, at ICESCO Headquarters in Rabat, Dr. AlMalik confirmed that the Organization accords great importance to youth through the programs and activities it implements for their benefit, mainly ICESCO's Youth Leadership Training in Peace and Security Program, and the publication of the book "Peace 360°: Exploring the Dimensions of Peace," which embodies ICESCO's global, multidisciplinary approach to peacebuilding.
The meeting also tackled cooperation proposals between the Organization and the University within the framework of ICESCO's Year of Youth, aiming to strengthen the youth's role in the development of their societies.
At the close of the meeting, attended by Ms. Somia Djacta, Head of the ICESCO Office at UNESCO, Dr. Puyana met with several ICESCO Sector Heads and Experts to discuss possible programs and projects for cooperation between the Organization and the United Nations University for Peace.