ICESCO holds training session on developing Arabic rhetoric teaching strategies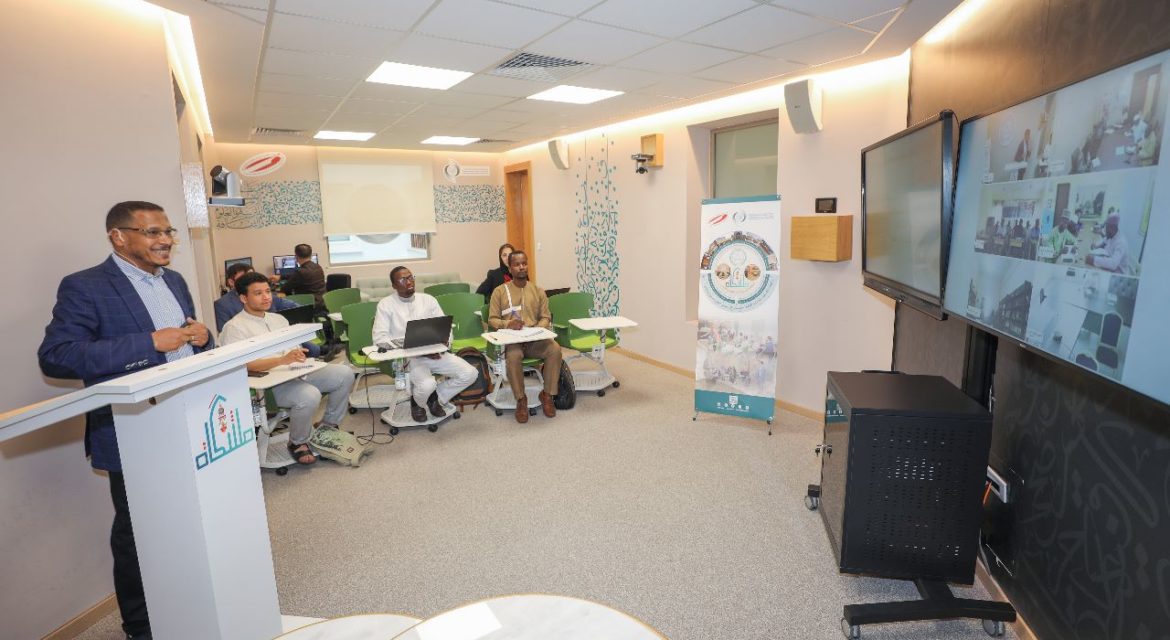 26 May 2023
The "Mishkat Arabic Hall at the headquarters of the Islamic World Educational, Scientific and Cultural Organization (ICESCO) hosted a training session on "Renewing Strategies of Teaching Arabic Rhetoric to Non-Arabic Speaking Students," benefiting 165 educational staff working in the field of teaching Arabic to non-Arabic speakers in 11 countries, namely Chad, Nigeria, Benin, Guinea, Cameroon, Malaysia, Indonesia, Uzbekistan, Bashkortostan, Vietnam and Morocco.
The two-day training session, held on 24-25 May 2023, was moderated by Dr. Habib Maghraoui, an educational training expert specializing in criticism and rhetoric. It aimed to simplify concepts related to Arabic rhetoric, highlight the importance of the functional rhetorical lesson in building communication capacities for the non-Arabic speaking learner, and renew the strategies of teaching rhetoric by linking them to daily communication situations and contemporary issues.
This session is the ninth in a series of training sessions organized by ICESCO's International Program "Mishkat" for Continuous Educational Training and Professional Development in the Field of Arabic for Non-Arabic Speakers", which is implemented by the Organization in cooperation with the Hamdan Bin Rashid Al Maktoum Foundation for Distinguished Academic Performance.