On behalf of His Majesty Sultan of Oman, Deputy Prime Minister receives ICESCO Director-General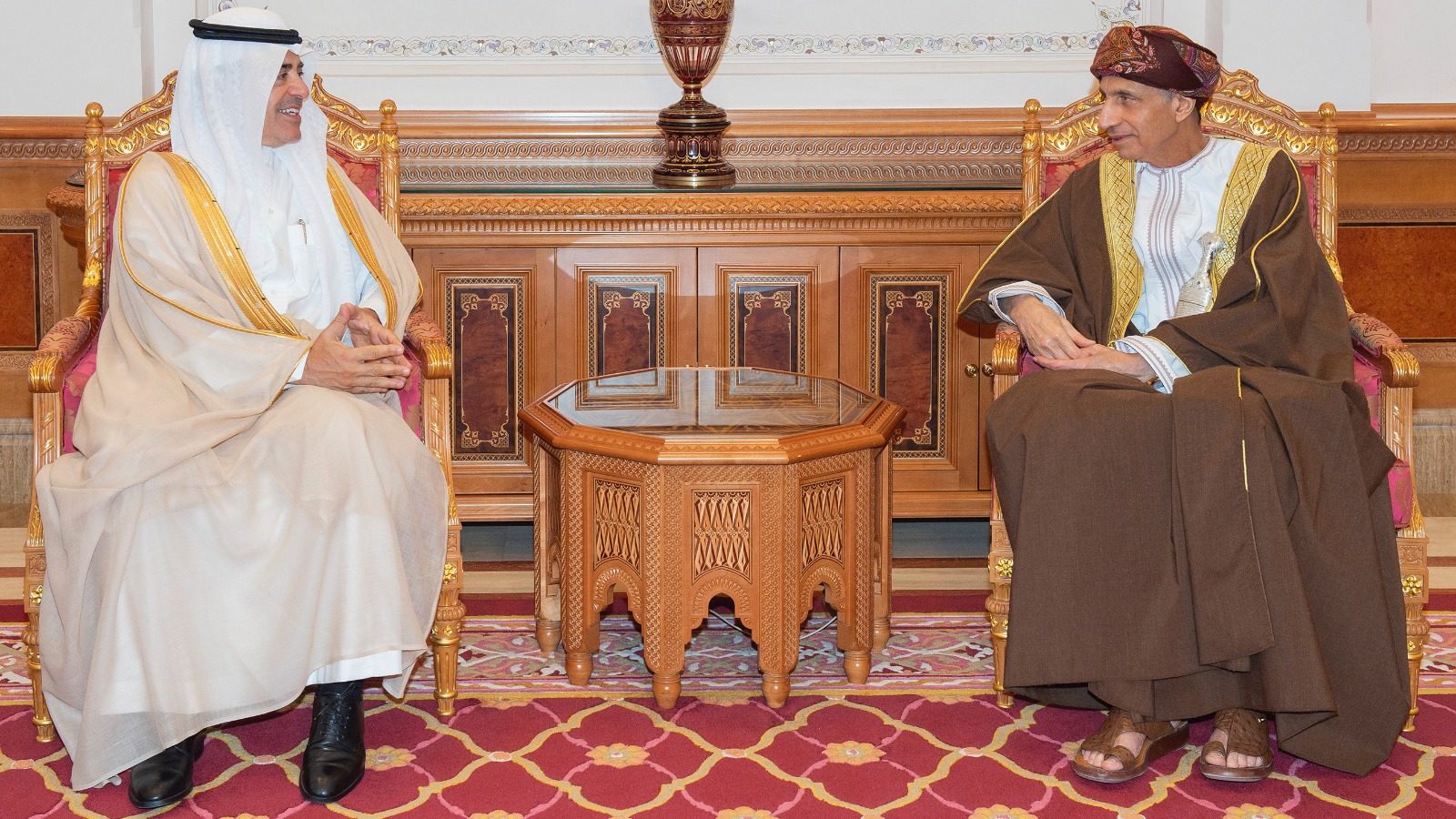 24 May 2023
On behalf of His Majesty Sultan Haitham bin Tarik, His Highness Sayyid Fahd bin Mahmoud Al Said, Deputy Prime Minister for Cabinet Affairs of the Sultanate of Oman, received Dr. Salim M. AlMalik, Director-General (DG) of the Islamic World Educational, Scientific and Cultural Organization (ICESCO), and together discussed the solid ties between ICESCO and Oman and explored avenues to further strengthen cooperation in the fields of education, culture, as well as human and social sciences.
ICESCO DG started the meeting, held on Tuesday, 23 May 2023, at the Prime Minister's office in Muscat, by expressing his delight at visiting Oman and the opportunity it presented to discuss cooperation between the Organization and the Sultanate.
The Omani Prime Minister warmly welcomed ICESCO DG and his accompanying delegation and expressed Oman's appreciation for ICESCO's efforts in promoting international cooperation in the fields of education, culture, and social sciences. He also commended ICESCO's significant role in fostering coordination among Islamic countries, noting Oman's unwavering support for the Organization in fulfilling its missions and objectives.
HH Sayyid Fahd bin Mahmoud Al Said provided an overview of the sustainable development progress in Oman, particularly in the fields of education, science and technology, which are regarded as crucial pillars receiving particular attention from the government.
For his part, Dr. AlMalik hailed Oman's remarkable progress across all regions of the country and the pivotal role it plays in supporting ICESCO to effectively fulfill its mission. He also lauded Oman's significant contribution, particularly through the Omani National Commission for Education, Culture and Science, in promoting dialogue among civilizations and bringing the world's cultures together.
The meeting saw the attendance of officials from the Prime Minister's cabinet as well as Dr. Madiha bint Ahmed Al Shibaniyah, Minister of Education, Chair of the Omani National Commission for Education, Culture and Science, Mr. Hamad bin Khalfan Al-Rashdi, Advisor to the Minister for Administrative Affairs, Ms. Amna Al Balushi, Secretary-General of the Omani National Commission, Ambassador Khalid Fathalrahman, Head of ICESCO's Civilizational Dialogue Center, and Dr. Salim Al Habsi, Program Manager at ICESCO's General Secretariat for National Commissions and Conferences.