ICESCO Director-General visits Royal Opera House and Omani Youth Center in Muscat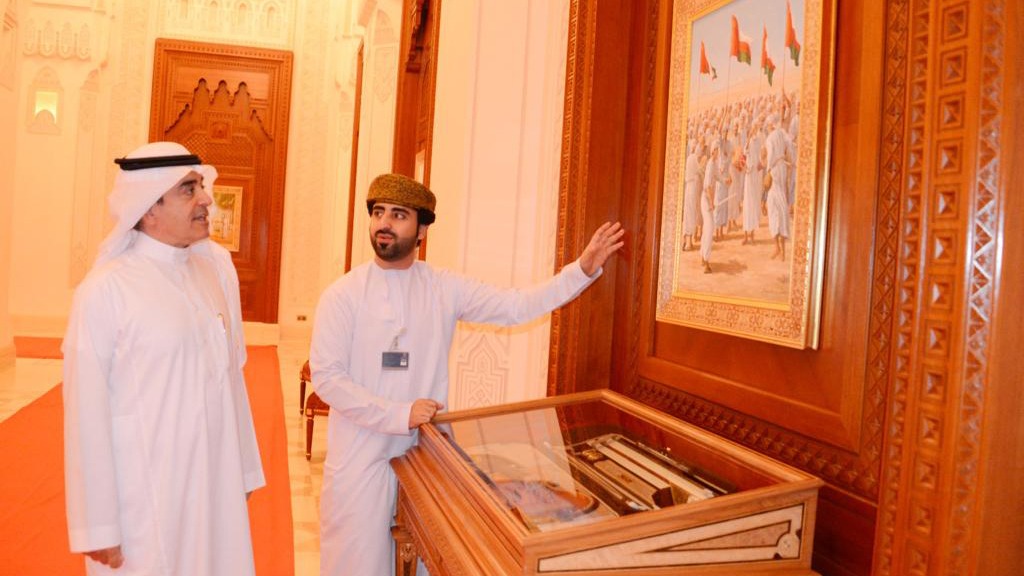 23 May 2023
As part of his official visit to the Sultanate of Oman, Dr. Salim M. AlMalik, Director-General (DG) of the Islamic World Educational, Scientific and Cultural Organization (ICESCO) visited the Royal Opera House and the Omani Youth Center in Muscat on Monday, 22 May 2023, where he was briefed in the respective histories of the institutions and their role in promoting culture and supporting youth.
During their visit to the Royal Opera House, in the presence of Ms. Amna Al Balushi, Secretary-General of the Omani National Commission for Education, Culture and Science, ICESCO DG and his accompanying delegation received a comprehensive overview of the institution's history, the main events and activities it hosts, and its significant contribution to refining artistic taste and preferences, and promoting cultural exchange between Oman and the global community through the fine art it provides, which forms an integral part of our cultural heritage.
During the visit to the Omani Youth Center in Muscat, an engaging visual presentation reviewed the center's areas of focus and highlighted its wide range of activities and programs. The presentation also covered the center's plans for the current year, emphasizing its role as a hub supporting young individuals from diverse backgrounds and with different interests, talents and creative abilities.
During the discussions on potential cooperation between ICESCO and the Center, Dr. AlMalik highlighted ICESCO's recent announcement of its Year for Youth, under the patronage of His Excellency the Egyptian President Abdel Fattah El-Sisi, which encompasses a series of programs and activities aimed at empowering youth in the Islamic world's countries throughout the year. ICESCO DG extended an invitation to Oman and the Youth Center to take part in this endeavor and enhance their youth-oriented initiatives, underlining ICESCO's willingness to provide support and assistance in this respect.
ICESCO's delegation comprised Ambassador Khalid Fathalrahman, Head of ICESCO's Civilizational Dialogue Center, and Dr. Salim Al Habsi, Program Manager at the Organization's General Secretariat of National Commissions and Conferences.