ICESCO and the Sultanate of Oman Explore Cooperation Developments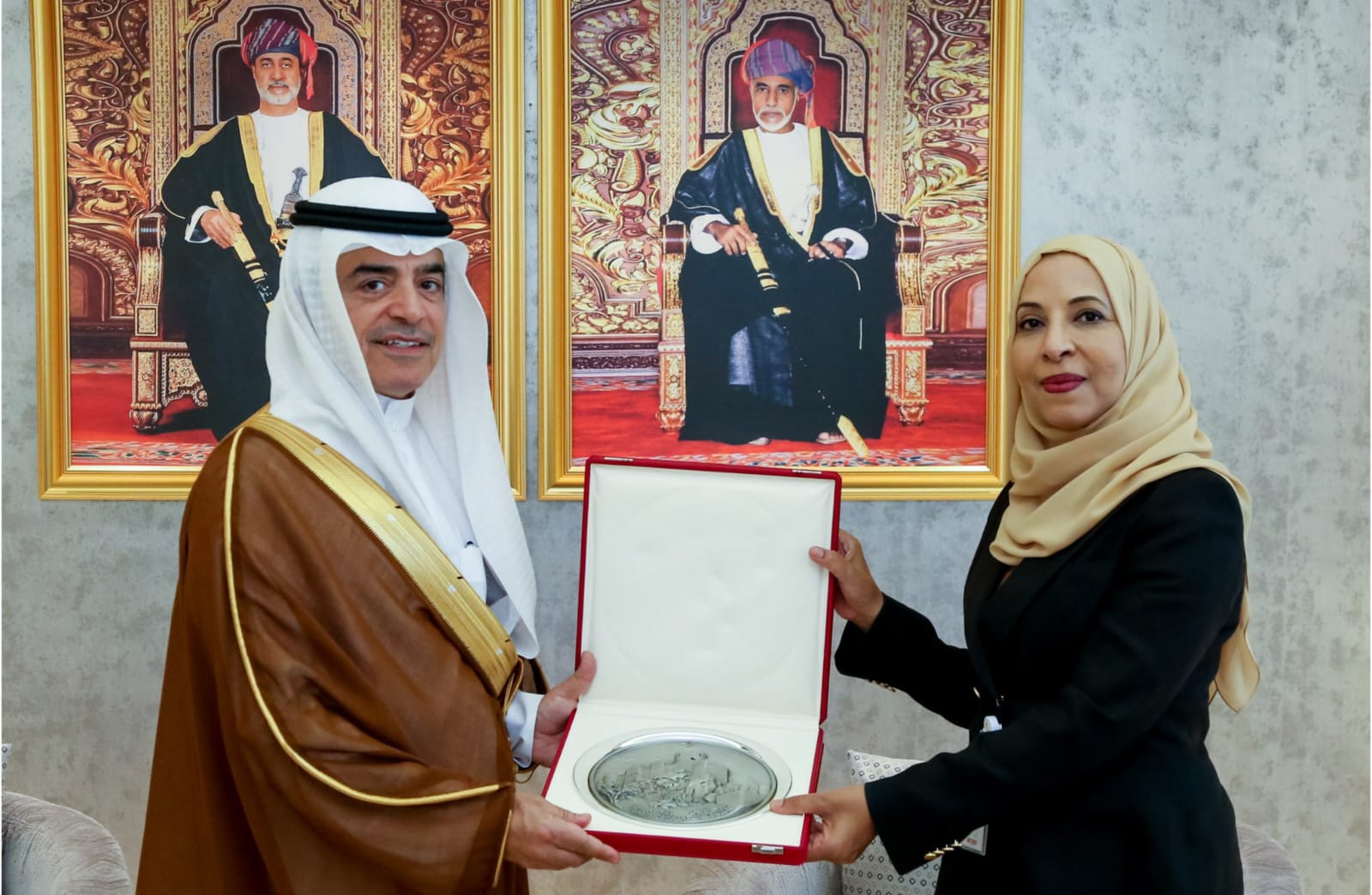 21 May 2023
Dr. Salim M. AlMalik, Director-General of the Islamic World Educational, Scientific and Cultural Organization (ICESCO), started his official visit to the Sultanate of Oman meeting with Dr. Madiha Ahmed Al-Shaibani, Minister of Education and Teaching, Chairperson of the Omani National Commission for Education, Culture and Science.
The two officials discussed the latest developments of cooperation between ICESCO and the Sultanate in areas of common interest and ways to strengthen the bilateral partnership through the implementation of several joint programs, projects and activities.During the meeting, which took place on Sunday, 21 May 2023, at the headquarters of the Ministry of Education, in Muscat, Dr. AlMalik commended the efforts of the Omani National Commission to coordinate and implement a number of ICESCO's programmes, stressing that the Organization endeavors to strengthen cooperation with the Sultanate in the educational, scientific and cultural fields.
He also indicated that the Organization attaches great importance to young people, and stressed its keenness to build their capacities, train them on leadership in its areas of competence, develop their skills to keep up with the professions of tomorrow, and support them in entrepreneurship in technology, innovation, and AI and space science applications.
For her part, the Minister welcomed the leap that ICESCO has witnessed over the past three years, its anticipation of the future, and its useful initiatives, programs and projects, especially those related to the professions of tomorrow, AI and space sciences. She also emphasized the Sultanate's willingness to strengthen fruitful cooperation with ICESCO through joint action in many areas.
The meeting discussed many program and project proposals for cooperation between ICESCO and the Sultanate in the coming period, particularly in the areas of heritage preservation in the Islamic world, the use of AI technologies in education, and youth capacity building. It also focused on ways to strengthen cooperation with the Organization's specialized centers, in particular the Center for Civilizational Dialogue and the Center of Strategic Foresight.
The meeting also brought together Ambassador Khalid Fathalrahman, Head of ICESCO's Center for Civilizational Dialogue, Dr. Salim Al Habsi, Programs Manager at the General Secretariat of National Commissions and Conferences, Ms. Amna Al Baloushi, Secretary General of the Omani National Commission, and some other officials.