ICESCO and Qatar Foundation Discuss Cooperation in Several Programs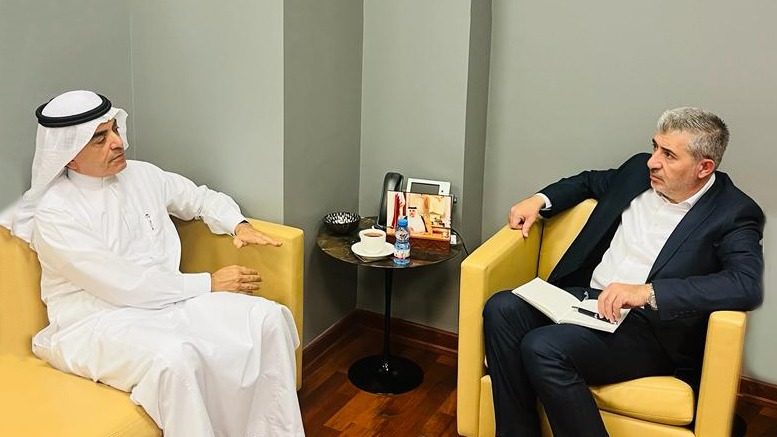 18 May 2023
Dr. Salim M. AlMalik, Director-General (DG) of the Islamic World Educational, Scientific and Cultural Organization (ICESCO), and Dr. Ahmed Mujahid Hasna, President of Hamad bin Khalifa University (HBKU), Member of Qatar Foundation for Education, Science and Community Development (QF), met on behalf of Her Excellency Sheikha Hind bint Hamad Al-Thani, QF Vice Chairperson and CEO, and discussed cooperation prospects between ICESCO, the Foundation and the University in several areas including education, higher education and the promotion of scientific research and civilizational dialogue.
At the start of the meeting, which was held on Wednesday, May 17, 2023, in the Qatari capital Doha, Dr. Hassan conveyed the greetings of Her Excellency Sheikha Hind to ICESCO DG and his accompanying delegation and confirmed her keenness to build fruitful cooperation with the Organization in its fields of competence, which go hand in hand with QF mission and goals.
During the meeting, Dr. AlMalik reviewed ICESCO's key programs and activities in the fields of Education, Higher Education, Science, Technology and innovation, as part of its vision and strategic orientations, noting the Organization's eagerness to develop fruitful cooperation in these fields with the concerned prestigious institutions, to provide comprehensive and equitable education for all, support scientific research, build the capacities of the Islamic world youth, develop their skills and prepare them for tomorrow's jobs.
He noted that the Organization seeks to keep pace with the latest developments in the fields of Education, Culture, Science and technology, to enhance scientific research and keep abreast of the developments the world witnesses. He also commends the efforts of the state of Qatar in supporting ICESCO initiatives and its programs for university and pre-university education in many Member States.
For his part, Dr. Hassane Commended ICESCO's role in serving its Member States to develop the fields of Education, Science and culture.
The meeting touched upon the discussion of several projects and programs proposed for the partnership between ICESCO, QF and HBKU, especially in the fields of civilizational dialogue, scientific research, space science and its applications and artificial intelligence, where the parties agreed to sustain coordination and start practical cooperation in several programs and projects.
ICESCO Ambassador Khalid Fathalrahman, Director of the Center of civilizational dialogue, and Dr. Salim Al Habsi, Director of Programs in the General Secretariat of National Commissions and Conference attended the meeting.