ICESCO and Agence Universitaire de la Francophonie open call for applications for "Ibdaa" incubator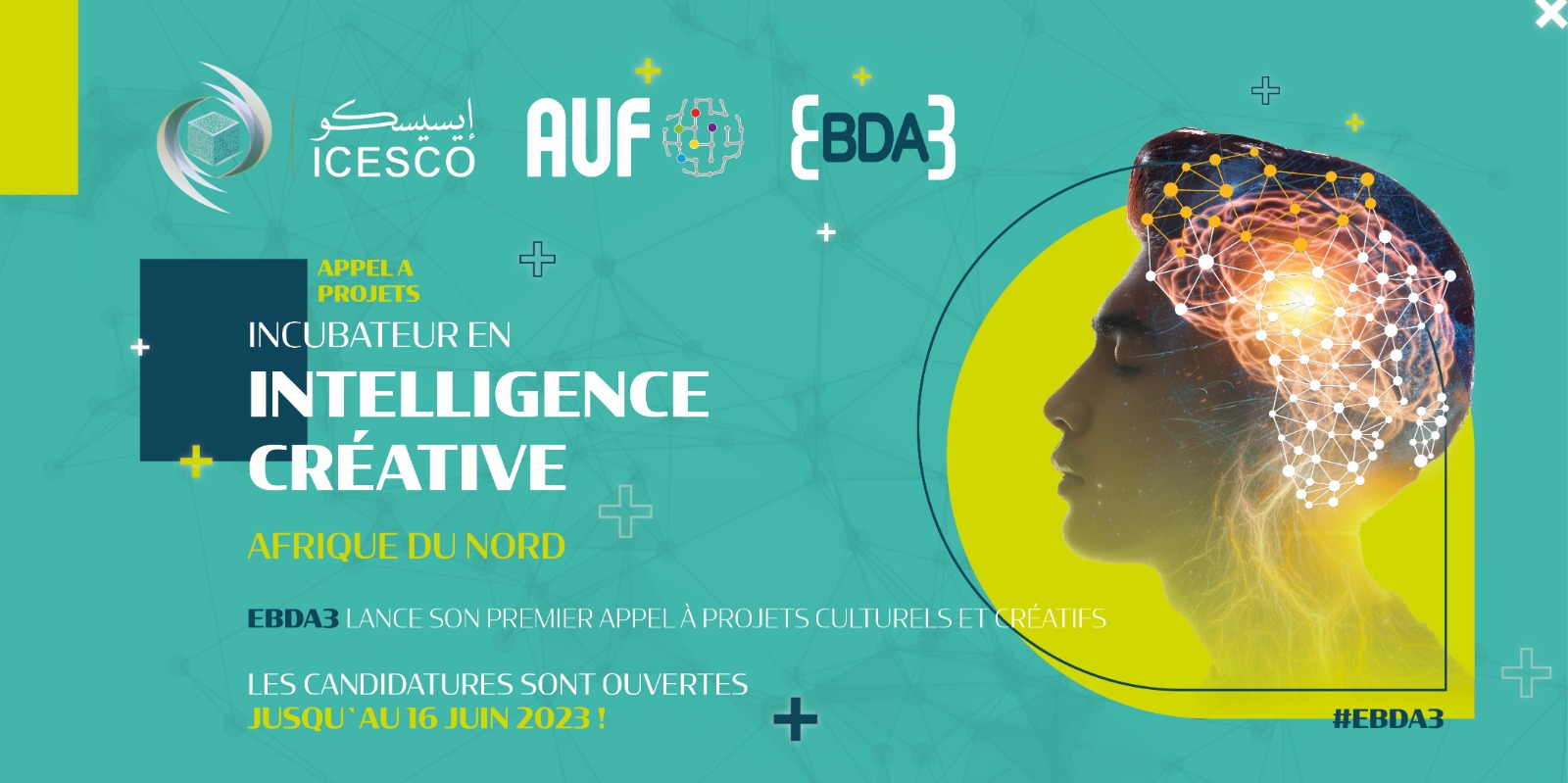 10 May 2023
The Islamic World Educational, Scientific and Cultural Organization (ICESCO) and the Agence Universitaire de la Francophonie announce the call for applications to participate in the cultural and creative project incubator, "Ibdaa," launched by ICESCO and the Agency to support entrepreneurship in the fields of culture and the creative economy.
The Ibdaa incubator covers four countries, namely Morocco, Algeria, Tunisia and Mauritania, where 40 pioneering project ideas will be selected to receive support on business creation skills, networking and exchanging experiences with experts in the field of entrepreneurship, and training in the digital field.
The "Ibdaa" Incubator aims to promote creative entrepreneurship, foster social, cultural and regional inclusion of entrepreneurial artists and support professionals in the Maghreb region, as part of a partnership between ICESCO and the Agency, which provides for supporting youth, women and communities to tap into their creative potential and enhance economic growth rates by supporting the cultural and creative sector.Over the course of a year, the incubator will witness the organization of a series of training courses for the benefit workers in the field of cultural economy and creative industries.
These courses will capitalize on the rich and diverse cultural assets of the Maghreb countries, and focus on creative industries as tools for promoting their national image and culture and a mechanism for achieving development and enhancing social and cultural cohesion.
The incubator initiative, which will conclude its activities with a training camp in Tunisia, seeks to contribute to the development of national cultural policies in line with the local reality of each country, in addition to promoting the cultural and creative scene through networking among existing entrepreneurship ecosystems in order exchange experiences, and support the growth, competitiveness and economic potential of cultural and creative projects.
Participation is open to Moroccan, Algerian, Tunisian and Mauritanian nationals until Friday, June 16, 2023. Applicants must submit their applications in French, which include the nomination form (duly filled in) available via the link: https://enquetes.auf.org/129982, a scanned copy of a valid national identity card or passport (for the candidate and project team members), a CV (for the candidate and project team members), and a file on the history of the artworks.For all questions and inquiries, please contact us via e-mail: ebda3@auf.org.