ICESCO Director-General receives President of the Supreme Judicial Council of the Republic of Yemen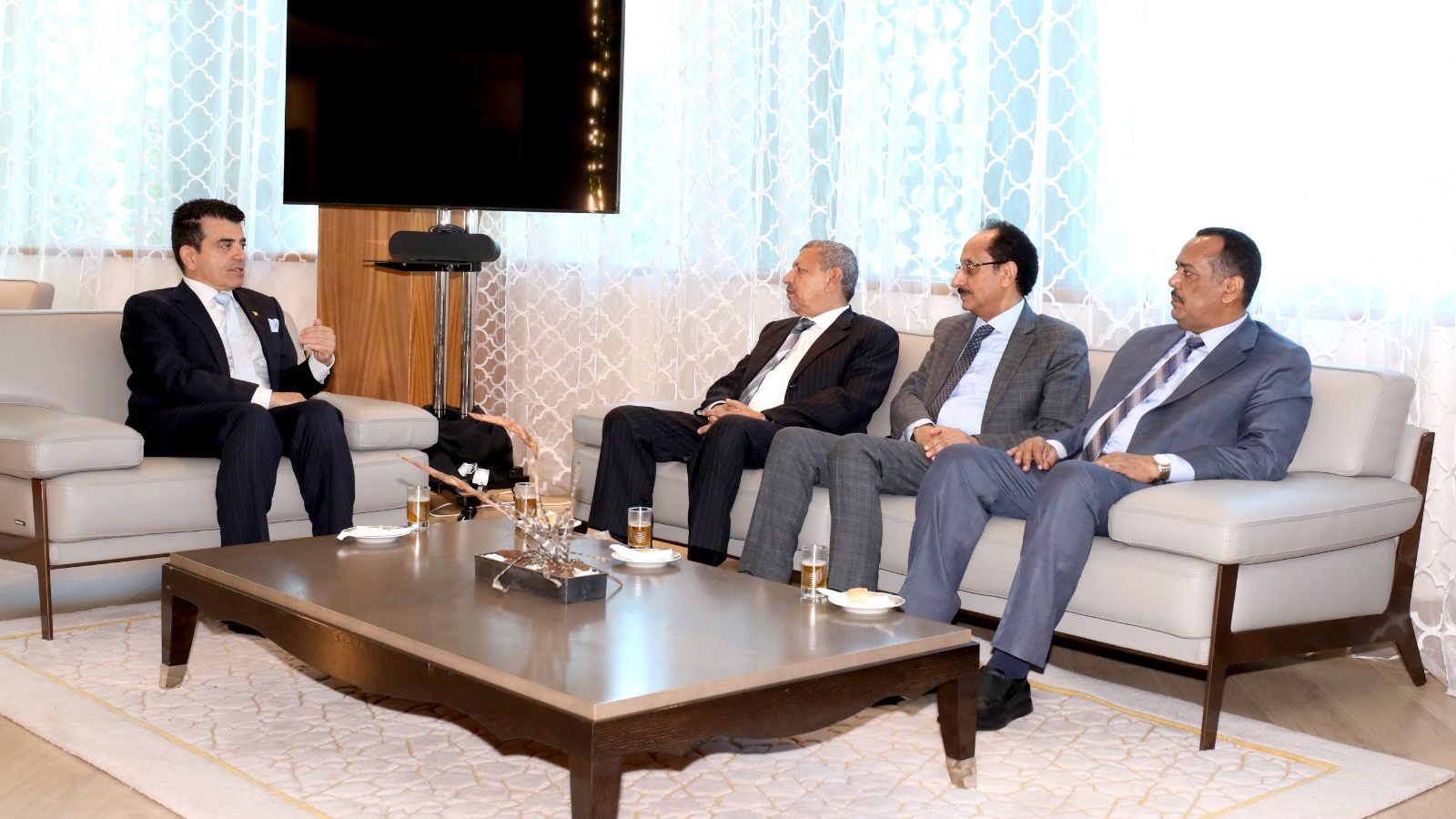 8 May 2023
Dr. Salim M. AlMalik, Director-General of the Islamic World Educational, Scientific and Cultural Organization (ICESCO), received Mr. Mohsen Yahya Talib Abu Bakr, President of the Supreme Judicial Council of the Republic of Yemen, and his high-level delegation, as part of their visit to the International Exhibition and Museum of the Prophet's Seerah and Islamic Civilization, at ICESCO's headquarters, in Rabat.
At the outset of the meeting, held on Monday (May 8, 2023), in the presence of Ambassador Ezzedin Al-Asbahi, Ambassador of Yemen to Morocco, Dr. AlMalik stressed the great interest that ICESCO attaches to cooperation with the Republic of Yemen, especially in the fields related to youth capacity-building and enhancing their leadership and entrepreneurship skills, pointing out to the major programs that ICESCO intends to implement in Yemen, in cooperation with several donors and coordination with the Yemeni authorities concerned, most notably the project on countering girls' school dropout and enhancing the educational system in Yemen.
For his part, Mr. Mohsen Yahya appreciated the partnership between ICESCO and Yemen, particularly amid the current situation in Yemen, commending the Organization's great role in supporting its Member States in the fields of education, science and culture, in line with the priorities and needs of each country.
After the meeting, Dr. AlMalik took Mr. Abu Bakr and his delegation on a tour of the pavilions and sections of the International Exhibition and Museum of the Prophet's Seerah and Islamic Civilization, during which they listened to detailed explanations about the exhibition and the modern display technologies, which narrate and document in detail the biography of our Messenger, peace and blessings be upon him.
During the tour, the delegation learned about the initiative of ICESCO, the Muslim World League and the Mohammadia League of Scholars to organize the exhibition, in Rabat, as its first edition outside the Kingdom of Saudi Arabia.