With the participation of 22 countries… ICESCO launches 3rd Open Education Development Program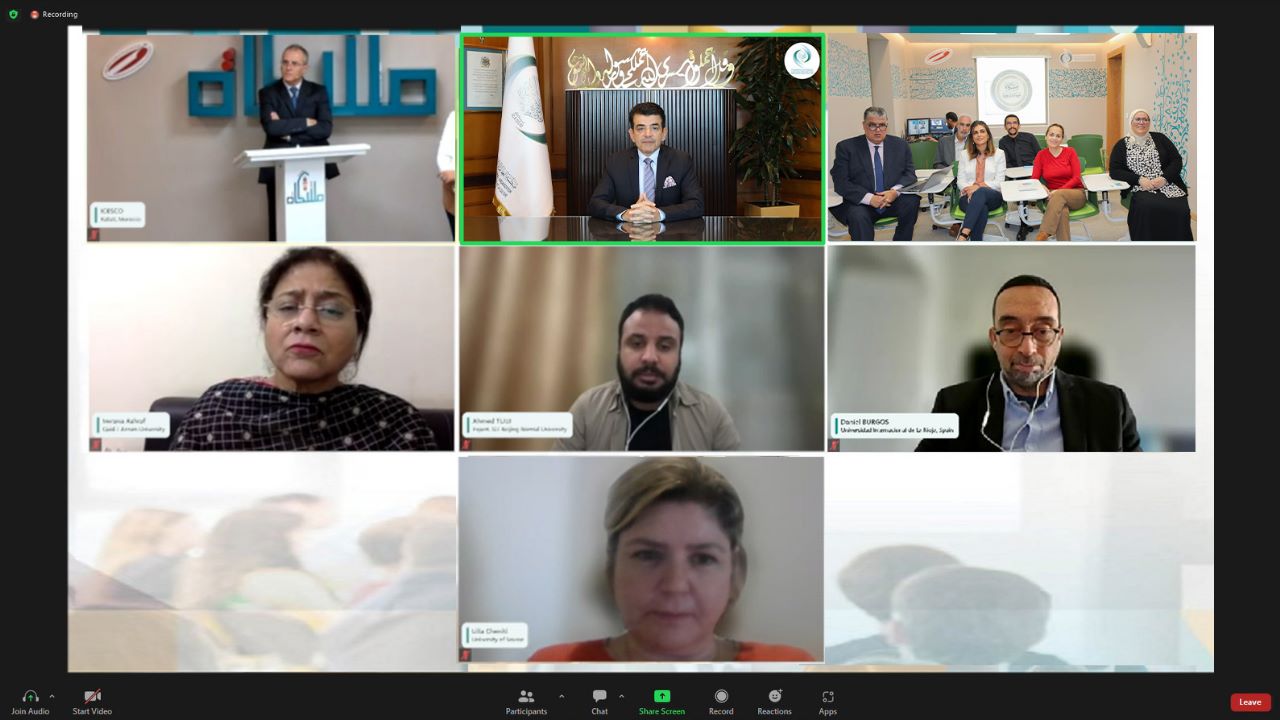 20 April 2023
The Islamic World Educational, Scientific and Cultural Organization (ICESCO) and the Federation of the Universities of the Islamic World (FUIW) launched the third edition of the Open Education Development Program in FUIW Member Universities. The program session, which was held on April 19, 2023, in-person at ICESCO headquarters and via videoconference, is aimed at enhancing the capabilities of over 120 research professors from 40 universities in 22 countries in designing open educational resources and using them to carry out teaching activities.
In a video-recorded address, Dr. Salim M. AlMalik, ICESCO Director-General (DG) and FUIW Secretary-General, underscored the importance of promoting awareness and training in the field of open education by harnessing the current technological revolution which offers tremendous opportunities in the fields of education and learning.
He emphasized that ICESCO is committed to facilitating accessible education through the integration of advanced technology to benefit both students and faculty members. This commitment aims to achieve high-quality education and foster a knowledge-based economy in member states in light of the recent advancements in artificial intelligence and the widespread adoption of the Internet.
Faculty members and researchers from universities and institutes of higher education in Togo, Yemen, Pakistan, Maldives, Libya, Palestine, Tunisia, Egypt, Iraq, Iran, Azerbaijan, Mauritania, Nigeria, Algeria, Brunei Darussalam, Qatar, Bahrain, Oman, Sierra Leone, and Morocco are taking part in this program session.
Participants will benefit from a three-month online training facilitated by international experts in the field of open education. This training is designed to enhance their skills and promote the implementation of best practices in universities, as well as facilitate cooperation with international institutions to leverage their expertise and resources. Upon completion of the program session, participants will receive training certificates to acknowledge their achievements.