ICESCO holds symposium to discuss healthcare promotion in the Islamic world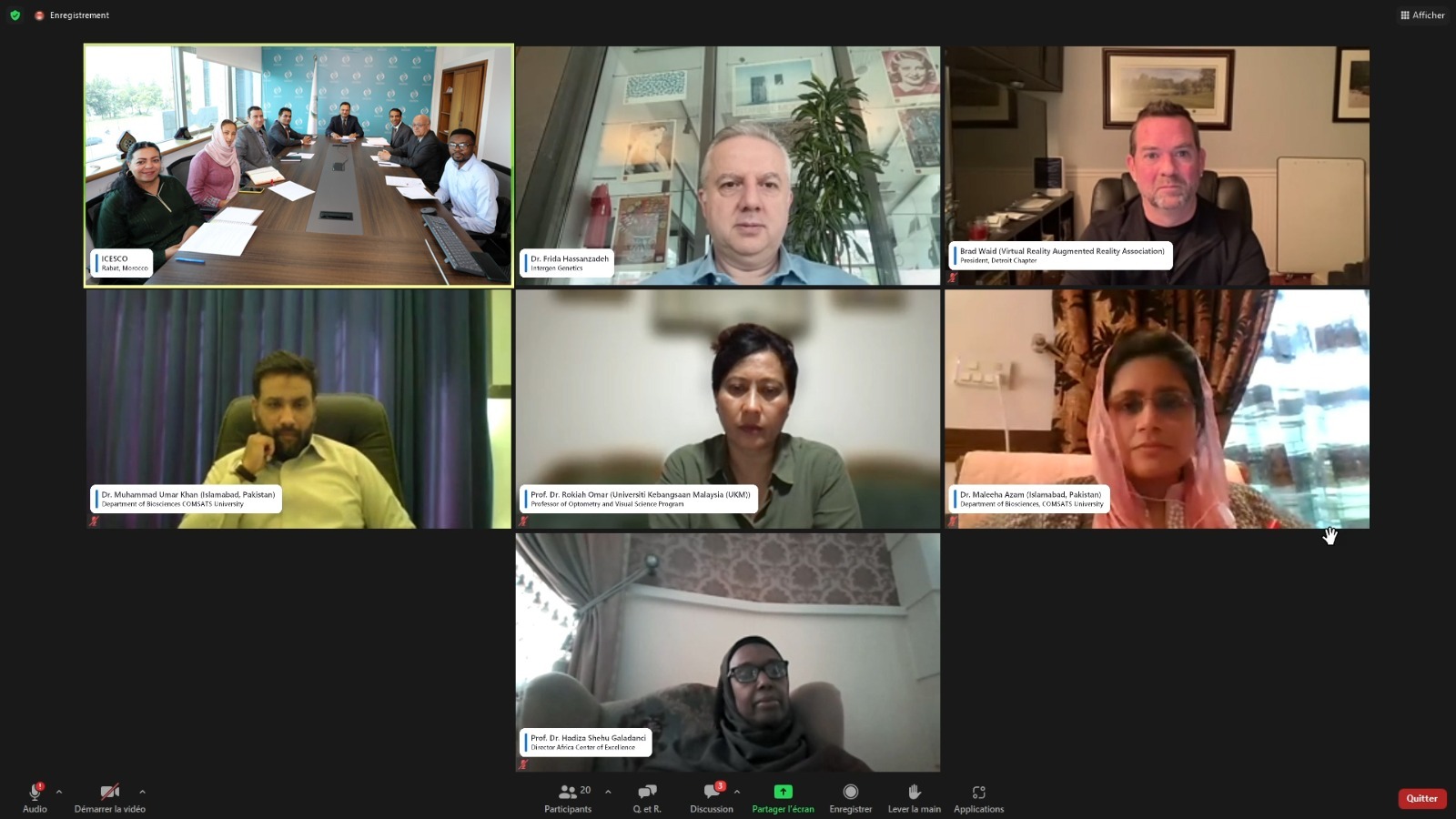 8 April 2023
On the occasion of World Health Day, the Science and Technology Sector at the Islamic World Educational, Scientific and Cultural Organization (ICESCO) held today, Friday, April 7, 2023, a symposium under the theme, "Health for All" to discuss ways and mechanisms to promote healthcare in the countries of the Islamic world.
The symposium saw the participation of several experts and specialists in the fields of healthcare, genetics, modern technology and artificial intelligence.
In his opening remark at the Symposium, held via videoconference, Dr. Raheel Qamar, Head of the Science and Technology Sector at ICESCO, highlighted the Organization's efforts to contribute to improving healthcare in its Member States, through a number of programs and projects, notably, ICESCO Program for Improving Water and Sanitation and Hygiene Services in 1000 Rural Schools in the Islamic World, the Health Consortium Initiative, which includes research centers and institutes specialized in the field of health in some Member States, and scientific networks that aim to organize training sessions for the benefit of workers in the field.
The event brought together scientists from Pakistan, Malaysia, Ghana and the United States of America, who stressed the need to intensify international and regional efforts to increase investment in modern technology and artificial intelligence to benefit from their applications in the field of health.
They also highlighted the importance of involving governments, international and regional organizations and individuals in the process of innovation and training of specialized professionals in the health sector.