Deputy Director-General of ICESCO receives the President of the Indonesian Council of Ulemas for Women, Youth and Family Affairs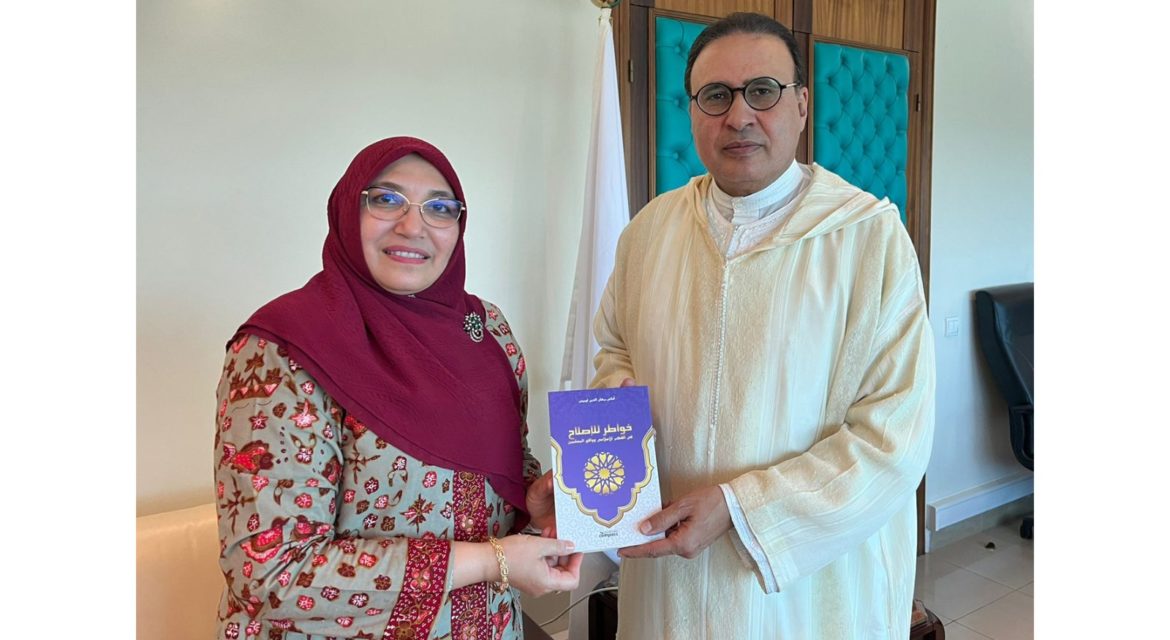 25 March 2023
Dr. Abdelilah Benarafa, Deputy Director-General of the Islamic World Educational, Scientific and Cultural Organization (ICESCO), received on Friday 24 March 2023, at the Organization's headquarters in Rabat, Dr. Amany Burhaneddin Lubis, President of the Indonesian Council of Ulema for Women's, Youth and Family Affairs, member of the Emirates Council for Fatwa, in the presence of Dr. Omar Halli, Adviser to the Director-General for the Federation of Islamic World Universities.
The meeting discussed the prospects of cooperation between ICESCO, the Indonesian Council of Ulema, and Sharif Hidayatullah State Islamic University in Jakarta, which Dr. Lubis chaired from 2019 to 2023 and where she is currently teaching, in areas of common interest, including education, promotion of innovation and scientific research, development of educational systems in the ICESCO Member States, and strengthening the presence of the Arabic language.
During the meeting, the Deputy Director-General of ICESCO reaffirmed the Organization's willingness to cooperate with all institutions and universities to contribute to the modernization of the fields of education, science and culture in its Member States.
At the end of the meeting, Dr. Amany Lubis visited the International Exhibition and Museum of the Prophet's Seerah and Islamic Civilization, currently held at ICESCO Headquarters, in Rabat, in partnership with the World Islamic League and the Mohammadia League of Scholars. The guest received detailed explanations of its various components.