ICESCO Workshop on Modern Linguistics in Teaching Arabic concluded in Turkey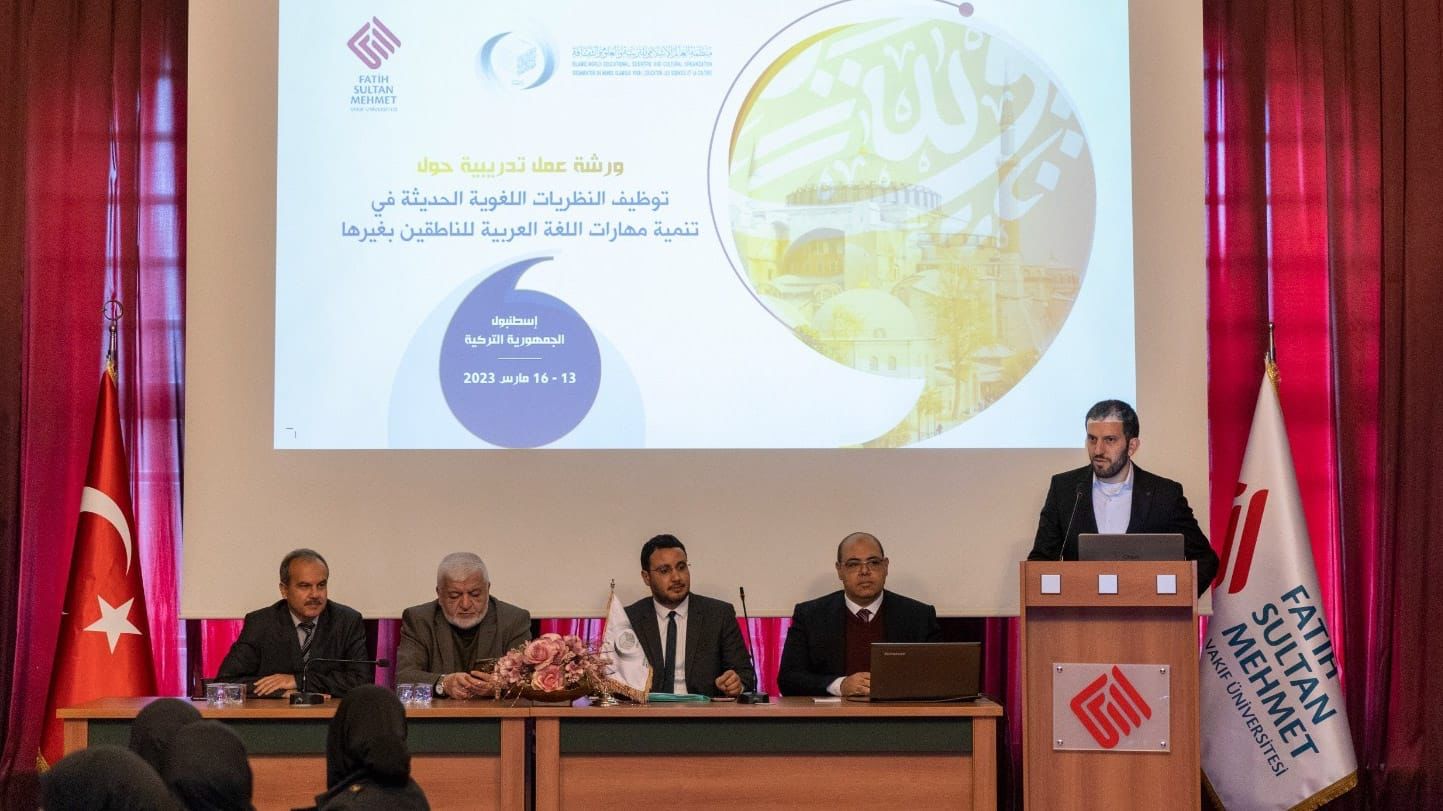 17 March 2023
The Center of Arabic for Non-Arabic Speakers of the Islamic World Educational, Scientific and Cultural Organization (ICESCO), concluded its four-day workshop, on Thursday (March 16, 2023), held in cooperation with the Arabic Language Studies and Debate Center of Sultan Muhammad Al-Fatih University, in Istanbul, on using modern linguistics in teaching Arabic to non-Arabic speakers.
The workshop benefited more than 50 educational officials and teachers of the Arabic language from various Turkish educational institutions. It included educational presentations on applied educational linguistics and various strategies and modern methods in language teaching and learning.
The workshop, supervised by Dr. Youssef Ismaili, expert at ICESCO Center of Arabic for Non-Arabic Speakers, aimed to enhance the teaching skills of the participants through modern linguistics and introduce the educational strategies in teaching various Arabic language subjects and ways to prepare pedagogical materials for teaching language subjects.