ICESCO Participates in International Symposium on Smart Cities in Morocco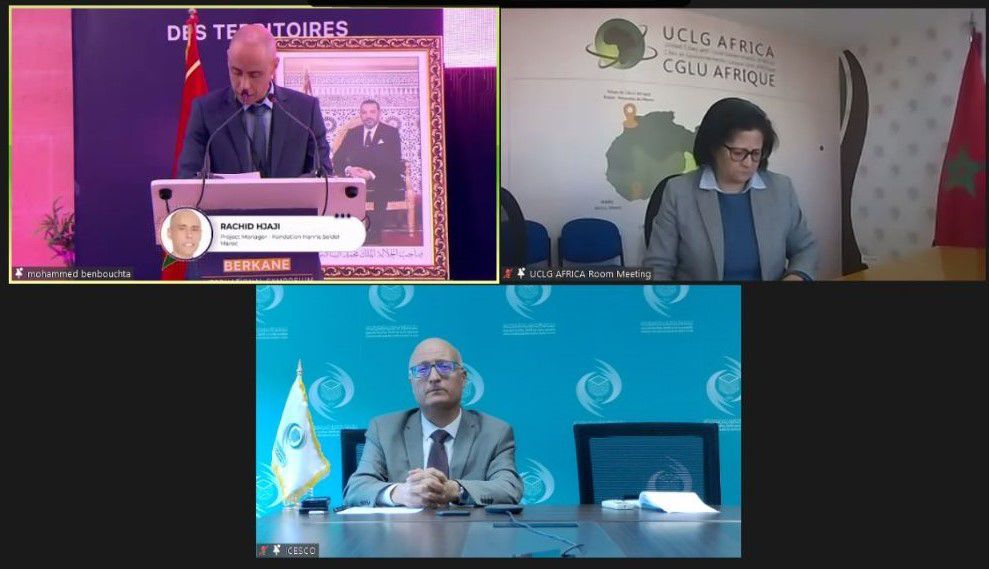 17 March 2023
The Sciences and Technologies Sector of the Islamic World Educational, Scientific and Cultural Organization (ICESCO) took part in an international symposium on Smart City in Light of Digital Transformations of Territorial Domains, which was held by the Berkane region prefecture in the Kingdom of Morocco, in cooperation with several concerned institutions and authorities, and in the presence of many experts and international specialists in the field.
During the two-day symposium, which concluded its activities on Thursday, March 16, 2023, Dr. Adel Smeda, Expert in ICESCO Sciences and Technologies Sector, highlighted, via his videoconference participation, the key challenges resulting from demographic growth in cities, mainly: the exploitation of natural resources and environmental pollution, as well as the role of smart, flexible and sustainable cities and modern technologies in mitigating the consequences of climate change.
ICESCO's representative delivered a presentation on ICESCO's efforts in supporting its Member States in their pursuit of green and sustainable policies that put the preservation of the environment and natural resources at the heart of their priorities, through initiatives, projects and workshops on using modern technologies in addressing environmental protection challenges.